Zero-waste gifts for all occasions
Finding the right gift for a loved one is no easy task. I don't know about you but I attach great importance to unusualness and that "special something". Mass-produced department store gifts are not my thing. Unfortunately, department stores are on the rise and small, original shops have almost completely disappeared, making it increasingly difficult to find a unique gift.
Now, imagine that the gift should also be zero waste and free of single-use plastic. Plastic-free gifts in a conventional department store? Forget it! On the contrary, I have the feeling that the larger the chain, the more disposable plastic is used for the packaging.
Find your next zero-waste gift here
So, where do you find your plastic-free gift? Luckily, there is the internet. Quite a number of small online shops and offbeat startup companies have recognized the signs of the times and produce eco-friendly, zero-waste products. You just need time (lots of it) to research these companies. Of course, it gets more difficult when you don't have an idea of what you want to buy. :-)
Well, save yourself the hassle.
I've done all the research for you and compiled lists of zero-waste, plastic-free gifts for all occasions. Whether you need something for mothers day, father's day, birthdays, Christmas or anniversaries, you will discover the right gift for everyone here. And if you don't, just drop me a message and I'll gladly help finding the perfect gift for your special someone. 
This section is constantly being expanded (I still have a lot of ideas), so it is worth checking out more often.
Start with these (click on the link or the image to read the article):
Do you know that Seas & Straws has a store too? I have been buying and testing plastic-free, eco-friendly products for years and the items you find there are of the highest quality and will last for years. All of the products are eco-friendly, plastic-free, non-toxic and made from natural ingredients. In addition, I collaborated with an amazing designer to create 5 unique, beautiful pieces of art that express my love for the ocean and its inhabitants.
The store is also constantly expanding as I am constantly in conversation with ambitious, eco-friendly companies that care as much about quality, eco-friendliness and sustainability as I do.
Have a look and find the perfect gift for the ocean lovers in your life.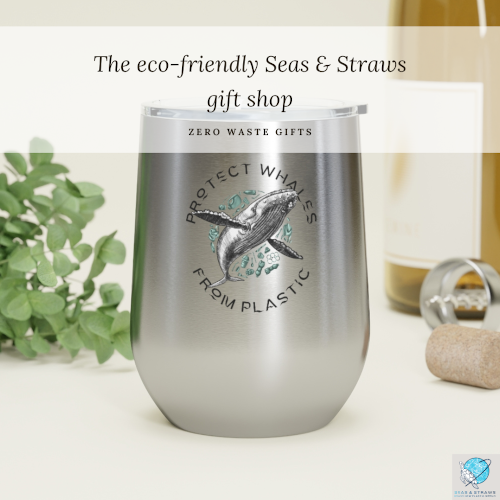 Reduce, Reuse, Recycle With Liam, The Smart Rabbit
Azaliya Schulz's latest book Reduce, Reuse, Recycle with Liam, the Smart Rabbit is a wonderful story about plastic waste and offers simple steps each child can take to reduce it. I had the pleasure of reading and endorsing it in advance. Liam's story is so enchanting that I highly recommend it to everyone. 🥰
In support of the book and its mission, I wrote the following which can be found on the cover: "Reduce, Reuse, Recycle with Liam the Smart Rabbit is a beautifully told story about plastic pollution and its impact on forest wildlife. In captivating, powerful, yet easy-to-understand rhymes, it shows how harmful modern human lifestyles are to the creatures of the forest, while teaching our little ones to love, respect, and care for all animals and their habitats. I absolutely loved the story, and the poetry is outstanding and full of personality! I have read it over and over again. Highly recommended for anyone who wants to nurture a love of nature and its inhabitants in their children".

You can read my text here.
Grab you free digital copy by sending me a message or signing up to my newsletter.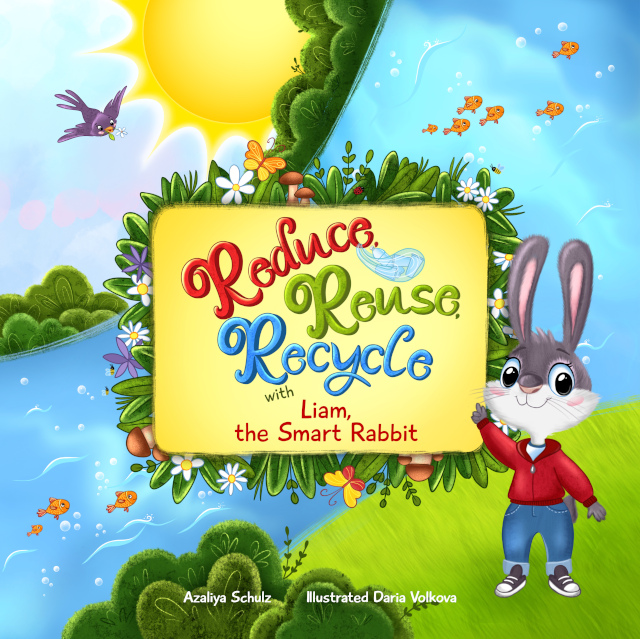 Finally, if you have any ideas for special gifts or topics that I should include here, please let me know. I am happy about every message and will gladly include your gift idea.