Plastic-free Gift Ideas for Men
The ultimate guide to plastic-free gift ideas for men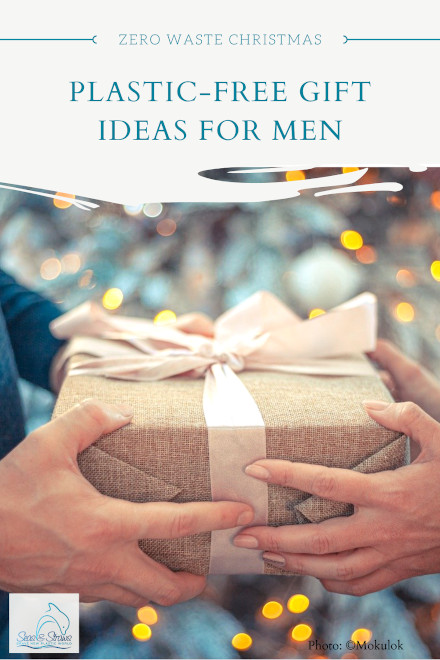 Birthday, Christmas, Anniversary, Father's Day ... every time it comes to buying a nice gift for the men in my life, I'm at a loss. 
My dad, for instance, has everything a man could have. Everything! And he knows it, so when I ask him what he wants, he says "nothing". Very helpful, dad!
What do you gift such a man who has everything and wants nothing? The 5th polo shirt? The 10th pair of socks? Let's face it, buying an exceptional gift for a man is more difficult than climbing Mount Everest. 
It should be something special, nothing off the shelf. Something unique and extraordinary that he is genuinely happy about. Oh yes, if possible, please let it be sustainable, too. Plastic-free? Oh, definitely!
I've racked my brain so you don't have to, and put together a long list of unique zero waste, plastic-free items that our guys will love.

If you're looking for a special gift for this year's birthday, anniversary, father's day (which is just around the corner) or even Christmas (which will be here faster than you think), don't look further. Here's my ultimate guide to plastic-free gift ideas for men.
1. Gift Ideas for Home
A zero waste safety razor kit
How about a plastic-free razor kit? After all, every man needs to shave, right? Mutiny Shaving's zero waste razor boxes include a 3 piece double edged safety razor that will last years, 5 replacement blades, 1 wooden handled shaving brush (from sustainably sourced oak) and 1 handmade, natural and vegan shaving soap. Everything in the box is reusable, recyclable, vegan, animal and eco friendly.
Plus, which kind of man doesn't want to feel like a pirate?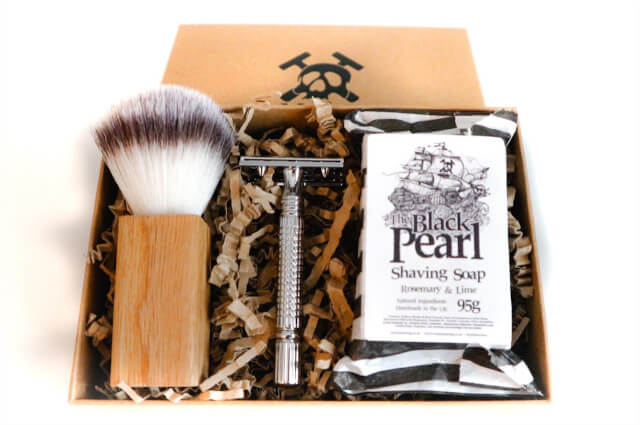 Mutiny Shaving's Zero Waste Razor Boxes Awaken The Pirate In Every Man. Photo: ©mutinyshaving.co.uk
An
eco-friendly
, organic Cologne
After the shave comes the aftershave. Nature's Brands Organic Aftershave Cologne is certified organic, cruelty-free and vegan. It contains no gluten, soy, dairy, GMOs, petrochemicals, synthetic fragrances, dyes, phthalates, parabens, or preservatives. And it comes in a reusable, recyclable, plastic-free glass bottle.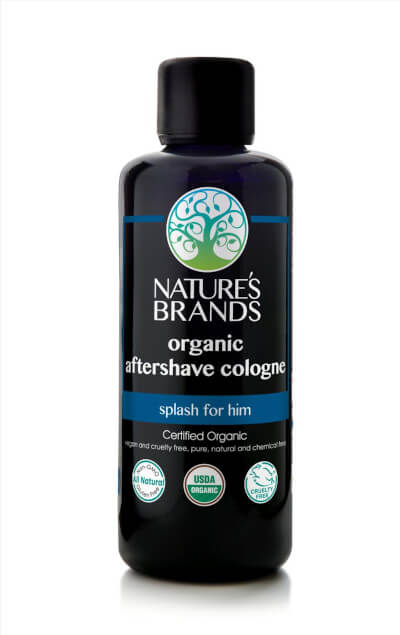 The Nature's Brand Cologne Is Organic, Vegan and Plastic-Free. Photo: ©naturesbrands.com
Or how about something a bit more special?
Arcadia Natural Solid Cologne is, as the name suggests, solid. The cream is not based on alcohol but on all-natural plant-based butters and waxes. In contrast to alcohol-based colognes, the butters moisturize, soothe and protect the skin. It is organic, too (95% natural ingredients) and free of phthalates, preservatives and dyes.

Arcadia Natural Solid Cologne Comes In A Variety Of Scents. Photo: ©arcadia-us.com
Plastic-free shampoo bars
Shampoo and conditioner bars can be found in every zero waste shop or handmade on etsy. Very few, though, are geared towards men.
Grown Ass Man Shampoo Bars are an exception. Made only for men, they contain very few, simple and natural ingredients such as olive oil, avocado oil and jojoba oil. They are also great for beards or as a full body wash and because each bar lasts as long as 3 bottles of liquid shampoo, they protect both the environment and your (or your man's) wallet.
You have the choice between 3 masculine, woodsy scents. If you're not sure what he likes you can buy the variety pack.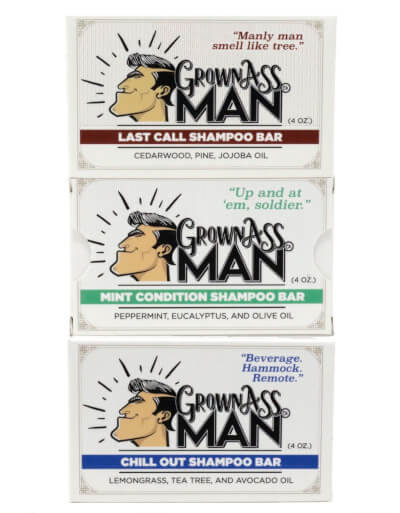 Grown Ass Man Shampoo Bars Come In Three Woodsy Scents. Photo: ©grownassman.co
A stylish cocktail set
Does he love to bartender?
Then have a look at this beautiful black marble shaker set by S'well. It's made from food grade stainless steel with a vacuum insulation to keep things cool. Complete the set with a matching ice bucket, champagne flute, wine tumbler or a water carafe.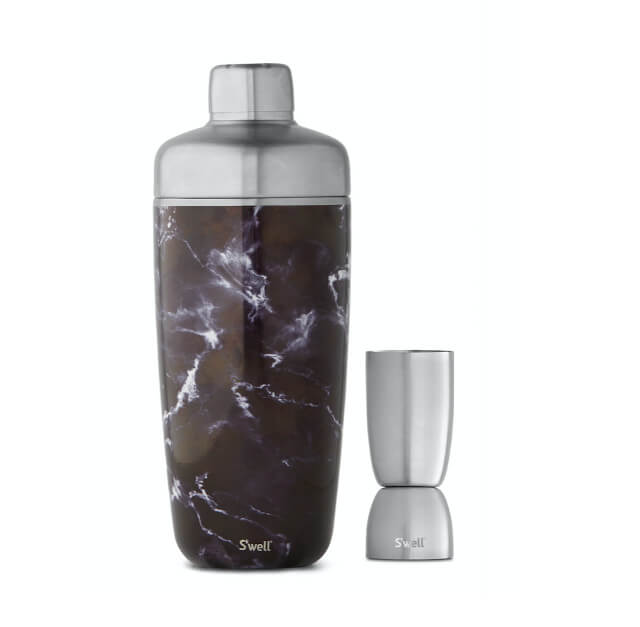 The S'well Black Marble Cocktail Set. Photo: ©swell.com
A compostable phone case
Ever heard of Pela? They make 100% compostable phone cases from flax shive, a renewable byproduct of the flax oilseed harvest. Usually, this waste product is burned down at the end of each season. Pela source it in Canada and use it to locally produce eco-conscious phone cases for iPhone and Android (more iPhone than Android).
The cases are shipped completely plastic-free.
Their special edition cases draw attention to and support various endangered species such as sharks, elephants, bees, polar bears, turtles and whales.
In addition, they are a member of 1% for the Planet, so 1% of every case you buy goes to environmental campaigns to support their cause. Choose your dad's or partner's favorite (endangered) animal and he can draw atention to the cause every day, wherever he goes.
Note: Most endangered species cases are for iPhone, but you can find some for the (newer generation) Android phones, too.
Pela Compostable Phone Cases Draw Attention To Endangered Species.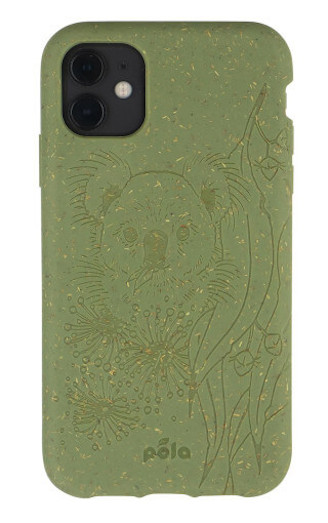 Such As Whale And Koala. Photos: ©pelacase.com
2. Out and about
Customizable stainless steel water bottle
S'well makes beautiful plastic-free, stainless steel water bottles. They are triple insulated, so they keep cold drinks cold and hot drinks hot for hours. Some bottles (not all, depending on the collection) come in 3 sizes (9oz, 17oz, 25oz). In addition, there are soooo many colors and beautiful designs that you will definitley hit your man's taste. Have a look at the teakwood, wenge wood, gold marble, abalone shell, or labradorite bottles. S'well also teamed up with BBC Earth and with National Geographic and created iconic designs featuring our blue planet. I love the northern lights, the sea lion and the sea turtle designs.
Some of their bottles can be completed with a matching traveler mug (see below).
Another very cool bonus: every bottle can be customized with your father's, brother's, or partner's name or initials.
S'Well Water Bottle. Photo: ©swell.com
S'Well Water Bottle. Photo: ©swell.com
A to-go coffee cup
Let's stay with S'well. For some of their stainless steel water bottles, they offer matching to-go coffee cups. You can choose between a Traveller mug with a wide mouth or a Commuter cup with a lid to avoid spilling. All are made from triple-layered, vacuum-insulated stainless steel.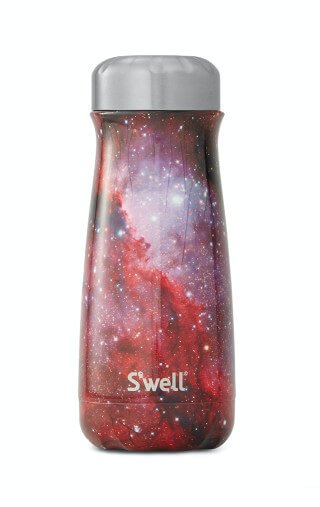 The S'Well Traveler Mug In A Space Design. Photo: ©swell.com
A Brandable stainless steel cup
Is he self-employed or does he own a business? Then he will love this brandable stainless steel Enviro-Cup. The cup is made from recycled material, durable, unbreakable, non-toxic and dishwasher-safe. Gift him one with his company's name or logo on it, and he can market his business wherever he goes. The engraving is of very high quality - just black on silver - and with the satin finish of the cups it looks really professional, elegant, and stylish. I tested the cups thoroughly and reviewed them here. 
A to-go food container for work and travel
Every man has to eat, be it in the office or on a hiking trip. The reVessel Adventure kit is perfect for a diversified lunch. The stainless steel main vessel fits two 1-cup and two 2-cup containers, all interchangeable and each with their own food-grade silicone storage lids. The whole thing has a leakproof bamboo lid which doubles as a cutting board.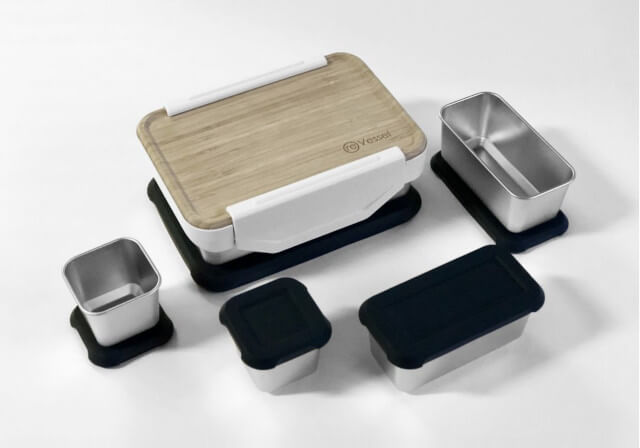 The ReVessel Adventure Kit Is Perfect For A Varied Meal. Photo: ©revessel.com
Or go for a complete zero waste lunch kit. It has everything you need when you're out and about: a bento bag, a 2-tier stainless steel lunchbox, a stainless steel snack container for nuts or berries, a reusable glass coffee cup and a cloth utensil wrap with wooden cutlery and a steel straw.
The Wild Minimalist's Zero Waste Lunch Kit. Photo: ©wildminimalist.com
A Zero waste, Reusable Utensil set
Don't need the lunchbox? You'll definitely need your own cutlery. Bringing your own reusable cutlery set to the office or on your travels will prevent hundreds of single-use plastic utensils from going to landfil (and possibly ending up in the ocean). This sustainable, plastic-free and reusable utensil set is made from sustainably harvested bamboo and manufactured by a small, family owned factory. The carrying case is made from recycled PET plastic - the same plastic the single-use utensils are made of.
A Reusable Bamboo Cutlery Set. Photo: ©lifewithoutplastic.com
A reusable Straw
One (or two) reusable straws belong in every man's bag. Whether you like bamboo, glass or stainless steel is up to you (and him). Bamboo feels natural and exotic, glass is elegant and stylish, stainless steell looks sleek and modern.
At home I prefer bamboo or glass, but if you are looking for a robust straw that can be taken to the office, the coffee shop or on a camping trip, have a look at this set of collapsible straw and cleaning brush. Fits in every pocket.
The Collapsible Final Straw Fits In Every Pocket...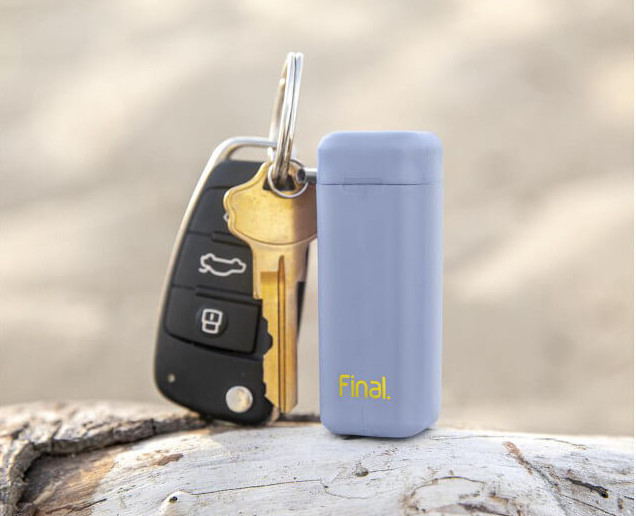 ... Or On Every Keyring. Photo: ©final.co
A
really
cool wallet
Looking for something REALLY unique? Flowfold design wallets from upcycled Sailcloth. They look super cool, are slim, lightweight and extra strong and durable. Plus, they're handmade in the US.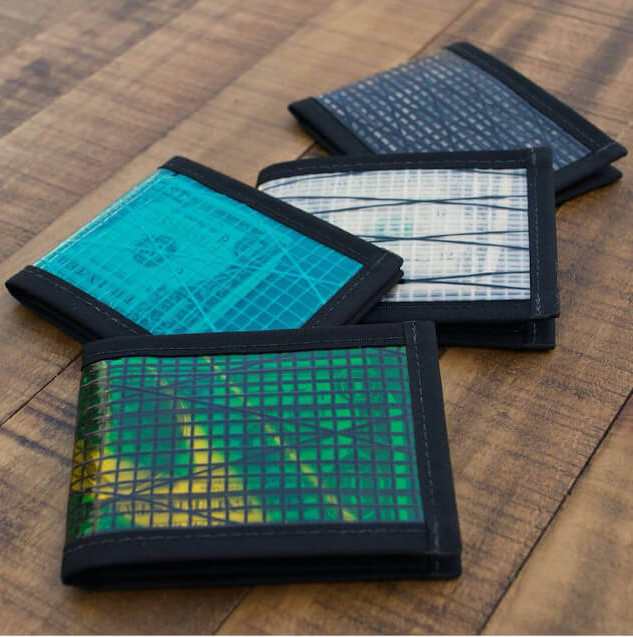 Flowfold Makes Wallets (And More) From Upcycled Sailcloth. Photo: ©flowfold.com
Not unique enough? How about a wallet made from tin cans? That's what Tinkan does. They use upcycled TetraPak cartons as an inner lining and tin cans for the outer shell. No glue is used, instead everything holds together with stud rivets. The wallet makes a unique crinkling noise when opened. That's definitely an eye-catcher!
You can buy them on Etsy. 
This Wallet Used To be A Tin Can. Photo: ©Tinkan
A bicycle Handlebar bag
Does he cycle to work? (Yes, some people do that. Crazy, I know.) This handlebar bag by Green Guru is made from Upcycled Bicycle Inner Tubes. It is big enough for sunglasses, sunscreen, a small towel or a cold beverage. It's even insulated to keep cold things cold or hot things hot and doubles as a lunch box.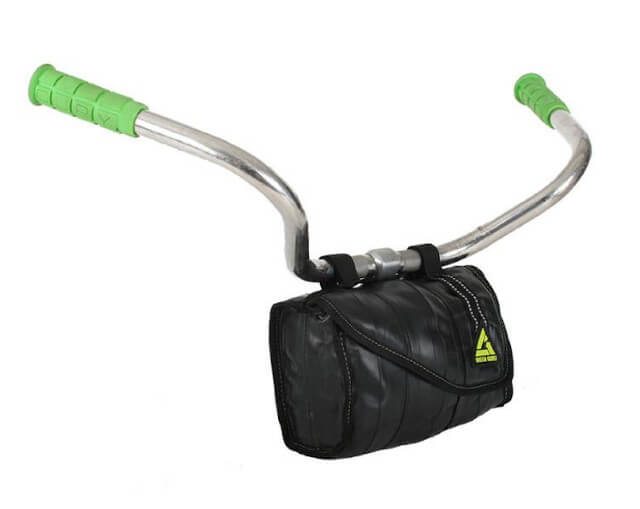 Green Guru's Handlebar Bag is Made From Bicycle Tubes. Photo: ©greengurugear.com
A sustainable journal or planner
Woodchuck USA make unique travel journals, diaries, sketch pads, field notes, or cabin books with wooden covers. Choose between cedar, birch, walnut, mahogany or red oak and line, dotted or blank paper. Each wood journal cover is individually selected for unique grain and quality. Have a look at their large selection of outdorsy and all-American motives.
They are made in Minneapolis/US and for every product sold, a tree is planted.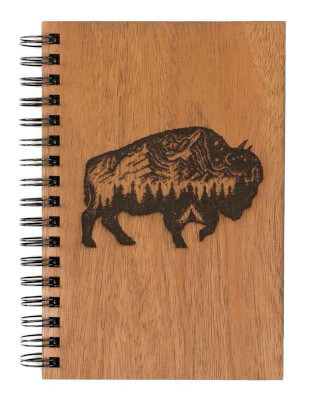 Woodchuck Makes Unique Travel Journals. Photo: ©woodchuckusa.com
Even more sustainable and zero waste is the Rocketbook. 
This notebook is made from specially coated synthetic pages that can be used again and again. Simply write your notes with an erasable Pilot FriXion pen, use the app to send them to yourself via cloud and then erase the writing with a damp cloth. Your choice of cloud services is vast, you can send the notes to your email, a special Dropbox folder, Google Drive, your photos, Evernote, Slack, Box, OneNote, OneDrive, iMessage, iCloud, and Trello.
The Rocketbook Core is a simple notebook while the Fusion is a planner with 7 different page styles, including task lists, weekly planners, monthly calendars, goal templates, idea lists, dot-grid, and lined pages.
It's not plastic-free (the pages are synthetic) but it's definitely zero waste and a notebook can't get more sustainable than that.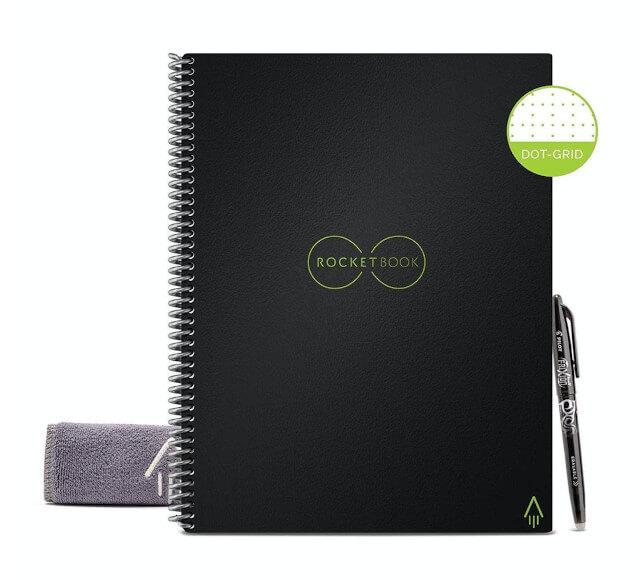 The Reusable, Zero Waste Rocketbook. Photo: ©getrocketbook.co.uk
It's your turn
What do you think about this list? Do you have another idea for a plastic-free gift for men that I didn't write about here? Then let me know in the comments and I'll add it to my list. 
Pin it!