Zero Waste Coaching for Individuals
Zero Waste Coaching For A

Healthy, Toxic-Free Life
If You Can't Stop Worrying...
About the toxic chemicals your family is exposed to daily from food, clothes, toys and packaging - worrying it may already be negatively impacting your children's health and development.
If You Don't Know How...
To completely remove these pervasive plastics and synthetics causing concerning effects like allergies, autoimmune disorders, stunted growth, and cancer risks.
If You Want To...
Then I'm here to help.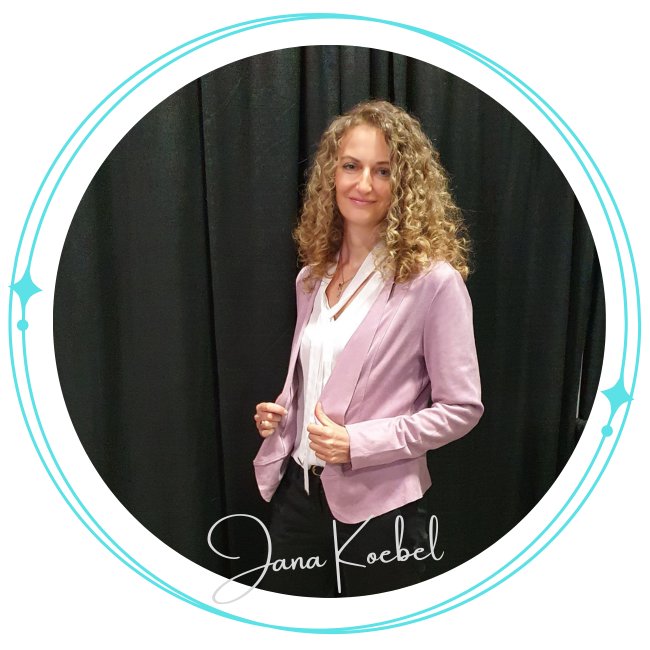 I assist you with reducing plastic waste and living a healthier, more sustainable life. As your guide, I support you end-to-end in transitioning away from single-use plastics so you can focus on what matters most.
First, we'll conduct an assessment of current plastic usage throughout your home and daily routines. From there, I spearhead sourcing safer, eco-friendly alternative products that do NOT break your bank, advise on lifestyle adjustments, and provide educational resources to get the entire family on board.
Throughout the process, I offer hands-on support to seamlessly integrate changes without disrupting your busy life. My assistance lifts the burden of research and decision fatigue so you can readily reap the rewards of sustainability.
In short, I navigate all the complexities so you don't have to. Lean on my expertise to make positive impact a reality. Let's connect to begin your plastic-free journey - and a healthier life for your family.
At the end of this training ...
✅ You will have gained invaluable knowledge and tools to protect your family from plastic's harmful effects.
✅ You'll know how to find natural, non-toxic, and budget-friendly alternatives to conveniently ditch single-use plastics in all aspects of daily life.

✅ With your new greenwashing radar, you'll easily spot misleading "eco-friendly" claims and make informed choices.
✅ You'll feel empowered to gradually break the cycle of disposable convenience that generates so much toxic waste.
✅ You'll have created and implemented a customized step-by-step plan to reduce plastic throughout your home.
✅ With my ongoing support to overcome obstacles, your family will thrive in an environment free of plastic pollution and chemical exposure.
✅ Imagine the peace of mind knowing your kids grow up safer and healthier thanks to simple sustainable swaps. They will inherit lifelong habits that protect our planet.
✅ And your household will significantly cut waste and expenses.
This is your moment. Let's get started on the path to clear out plastics and toxins for good!
what you're getting from my 

zero waste coaching
My 8-week plastic-free coaching program provides you with everything needed to completely eliminate single-use plastics from your life. Through weekly face-to-face video sessions, I guide you step-by-step as you rethink and replace plastics in your home, routines, and mindset.

We begin by understanding why plastics are so hazardous to human health and the environment. I walk you through auditing your current plastic usage and waste footprint, identifying priority areas to tackle first for maximum impact.


Next, I arm you with knowledge to spot authentic eco-friendly alternatives versus misleading greenwashing claims. You'll learn to look beyond buzzwords to truly evaluate products.


We then map out a customized roadmap to remove plastics room-by-room, starting with high waste zones like the kitchen and bathroom. I share insider tips for swapping items like storage containers, plastic bottles, packaged foods, disposable wipes and towels, bathroom accessories, and more.


We create customized strategies to limit your child's plastic exposure at every age and stage, whether baby, toddler, or teen - identifying actionable ways to promote their safety and health through materials, toys, foods, and more.


You will get guidance on deciphering recycling codes, determining what's accepted curbside in your municipality, and properly preparing materials - avoiding common pitfalls that sabotage recycling success.


You'll discover affordable ways to source quality plastic-free household items and toiletries for every room, from the kitchen to bathroom and beyond. I'll connect you to shops and swaps that align with your budget and values.


BONUS: In a COMPLETELY FREE BONUS course, you will learn to easily make your own safe, affordable household and self-care products using just a few natural ingredients - saving time and money.


With ongoing support and troubleshooting, I ensure you can overcome hurdles as they arise. You'll gain the knowledge, tools and empowerment to successfully transition your family to a plastic-free life. Let's get started!
Why you can

no longer afford

to ignore the rising amount of plastic in your home
Plastic has stealthily infiltrated nearly every modern household product. In just 70 years, global plastic production has exploded over 175 times. Today, the average house uses and discards 34.5 kilos of plastic packaging every year. With this staggering proliferation come a number of alarming problems. The ubiquitous plastics incessantly release harmful chemicals and toxins into our air, water, food and bodies. 
Additionally, plastics break down into microplastics, tiny particles less than 5mm in size, which are present in drinking water, food, and circulating in household dust, which we breathe in daily. Consuming these microplastics and the contaminated air in our homes can lead to inflammation, oxidative stress, and potentially more severe health problems. 
Many plastics contain endocrine-disrupting chemicals that can interfere with the body's hormonal system. These disruptions have been linked various health issues, including cancers, infertility, diabetes, neurological damage, autoimmune disorders, allergies, and hormonal imbalances. 
Children, especially toddlers, are at high risk of exposure to plastic chemicals during critical development stages, with studies indicating that they can have up to 10 times more microplastics in their bodies than adults. Plastic baby bottles release between 1.3 million and 16.2 million plastic particles per liter of liquid. This suggests that an average newborn ingests 1.6 - 2.6 million microplastic particles per day! Alarmingly, higher chemical levels in mothers associate with nearly triple the incidence of ADHD in kids.
Plastic waste from our homes poses a serious threat to marine life. When ingested or entangled in plastic debris, various sea creatures can suffer fatal consequences, and the toxins can accumulate in the food chain. Furthermore, plastic packaging and utensils can lead to food contamination, with the ingestion of contaminants having adverse health effects.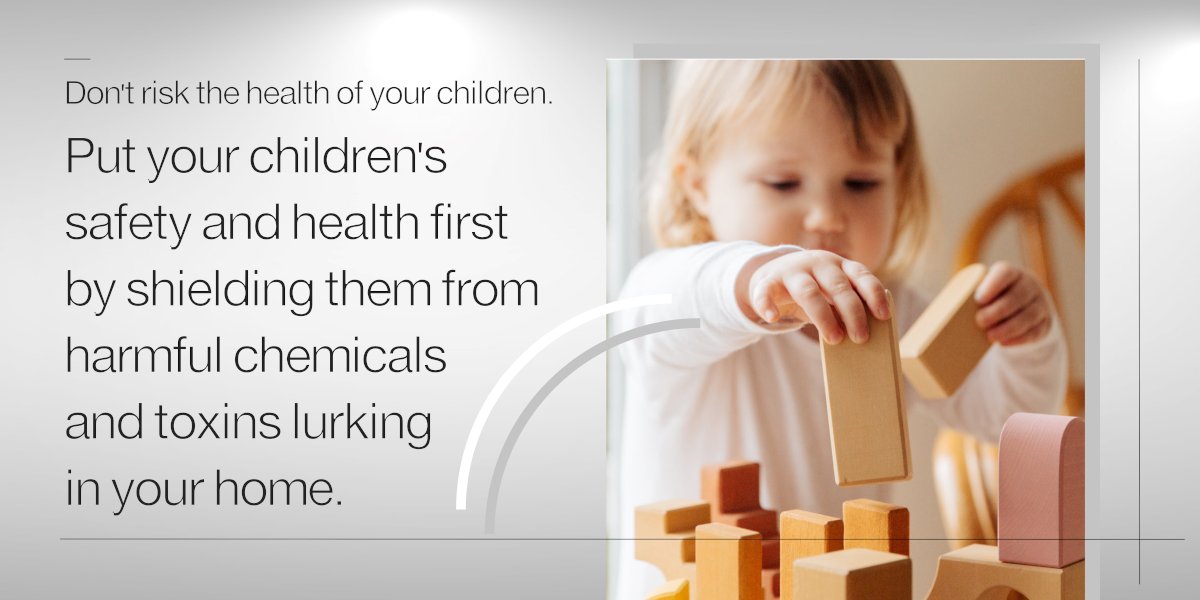 What's in It For You
Going plastic-free not only benefits the environment but also offers significant advantages for your home. It truly is a win-win. 
While eliminating single-use plastics at home may require small upfront investments in reusables, the long-term savings and benefits are well worth it. Replacing plastic foodware and bags with durable options saves money over time. Just imagine how much money you will save on plastic water bottles!


More importantly, reducing plastic improves health by limiting exposure to harmful chemicals that permeate food and drinks from packaging.


Plastic-free homes create cleaner, clutter-free environments.


Children raised using non-toxic, sustainable alternatives grow up healthier without plastic's effects during vulnerable development stages.


Cutting single-use plastics significantly reduces household waste and environmental impact.
Though the transition takes small adjustments, the rewards for your family's wellbeing, finances and the planet make it a wise investment in the future.
How much does your

healthy, sustainable lifestyle cost?

Most people assume that the "do it yourself" path is more cost-effective, overlooking how slow and inefficient that can be. If you're like most people I know, you have a busy schedule, you can't afford to venture into the exhaustive research of eco-friendly materials, find products, compare pricing, and go through the whole trial and error phase. I hear you. 

That's why my personalized zero waste coaching is so valuable - jam-packed with years of know-how boiled down into an easy-to-follow roadmap that's guaranteed to make your journey smoother. No more cookie-cutter solutions - I'll create a customized plan tailored to your unique needs. You can trust me to guide you through the tricky bits and set you well on your way to a plastic-free home and family life. 

Plus, you're fully protected by my 100% money-back guarantee if you aren't satisfied. 

Secure your coaching package today and make your home safe and healthy for just $197 for the full program! 



Your Investment is Fully Backed By My

60-Day Money-Back Guarantee

I'm so convinced that this zero waste coaching course will help you and your family to live a healthier, more sustainable and eco-friendly life, that I will comfortably offer you a full, 60-day money back guarantee! So, if this program doesn't prepare you with actionable insights you can implement immediately to transform your life, if you're not satisfied with the quality of the content or for any other reason at all, simply email me at jana@seasandstraws.com requesting a full, immediate refund. I'll make it right. 

No questions asked!
PLUS! You'll Also Receive

Over $3,000 In Additional BONUSES And Resources When You Enroll Today!

Bonus #1

MAKE YOUR OWN HOUSEHOLD & BEAUTY PRODUCTS ($2,000 VALUE!)

I get it. The eco-friendly option is not always the cheapest option out there. That's why I've included my DIY household and beauty products masterclass. This is a whole course in itself - and you get it completely FREE!

In this course, you will learn how to make your own household and beauty products with just a few natural and biodegradable ingredients and without much time and effort.

The DIY recipes I'm going to teach you are super easy to make, they use ingredients you're sure to have around the house anyway, and they never take more than 15 minutes, even less if you set aside an hour each month to make all products in one go.

I make and use all the DIY products myself and I guarantee they are 100% effective and contain no toxic chemicals that will harm your body or the environment.

PLUS: You'll save tons of money (imagine what you'll save if you never have to buy body lotion, toothpaste, deodorant or detergent again!).

Bonus #2

LIVE Q & A OFFICE HOUR CALLS ($1,200 VALUE!)

Join me for 4 LIVE Office Hour calls. This is your chance to pick my brain, ask burning questions, and get custom feedback to overcome the specific eco-transition hurdles facing your family or home. I'll provide insightful solutions, resources, and next step guidance laser-focused on your individual needs. My goal is for you to walk away from each call equipped with clarity, direction and motivation to continue progressing confidently on your plastic-free path.

Bring your curiosity and challenges - I'm here to help you translate eco-knowledge into action!

Bonus #3

UNLIMITED 24/7 TEXT SUPPORT ($597 VALUE!)

Get unlimited 24/7 text support during the coaching program (at reasonable hours) and 1 month after the coaching program ends, so that all - and I mean ALL - of your questions are answered.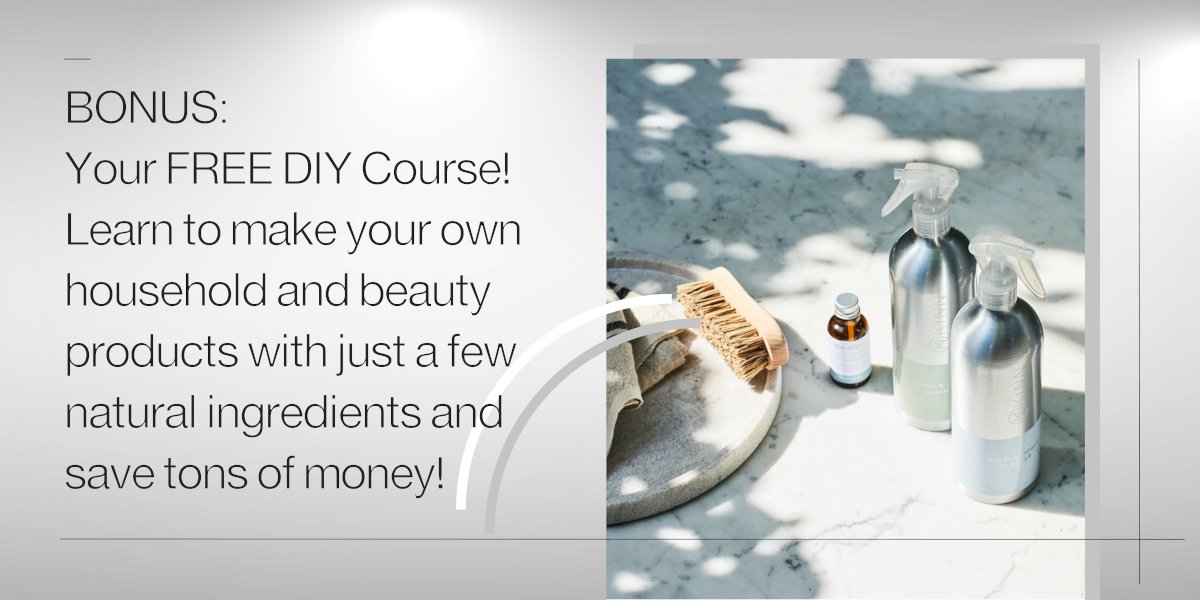 ---
What my clients have to say
"Jana has so much knowledge on how to reduce or remove plastic from your lifestyle or business in easy and affordable way. She understands deeply the damage that plastic has both on the environment and our bodies, and will provide you with a strategies that will significantly improve your eco foot-print and health. She can even teach you how to make your own daily personal/household products! Thank you for your time I look forward to connecting again!"
Meghan Douglas, North Vancouver, Canada