Simple ways to make your office plastic-free
Many of us spend a significant portion of our work week in the office - so how can you make sure your workspace doesn't contribute to the growing plastic-waste problem? Here are some great tips you, your team, or your company can implement right away to make your office plastic-free.
Leave the plastic at the door

Whether you bring your own food or drinks from home, order food in, or enjoy company meals, there's always a significant amount of plastic waste. This includes disposable cups, forks, water bottles, coffee pods, and plastic bags. The easiest first step you can take is to avoid bringing these into the office.
Pack your food in non-plastic packaging (like glass, steel, or bamboo) and bring reusable stainless steel  bottles for your tea or water.


A water bottle refill station saves hundreds of disposable plastic bottles from going to landfill (and is much cheaper in the long run). 
Bringing your own reusable water bottle saves hundreds of disposable plastic bottles from going to landfill.
Instead of capsule machines, you can also buy a traditional coffee maker or a fully automatic machine. There are also reusable steel capsules that fit most machines, and you can fill them with the ground coffee of your choice.


As a company, you can push to ensure that food is served in eco-friendly packaging, and employees can get branded cups or bottles (made of glass or steel, of course) so that there are no plastic cups to dispose of.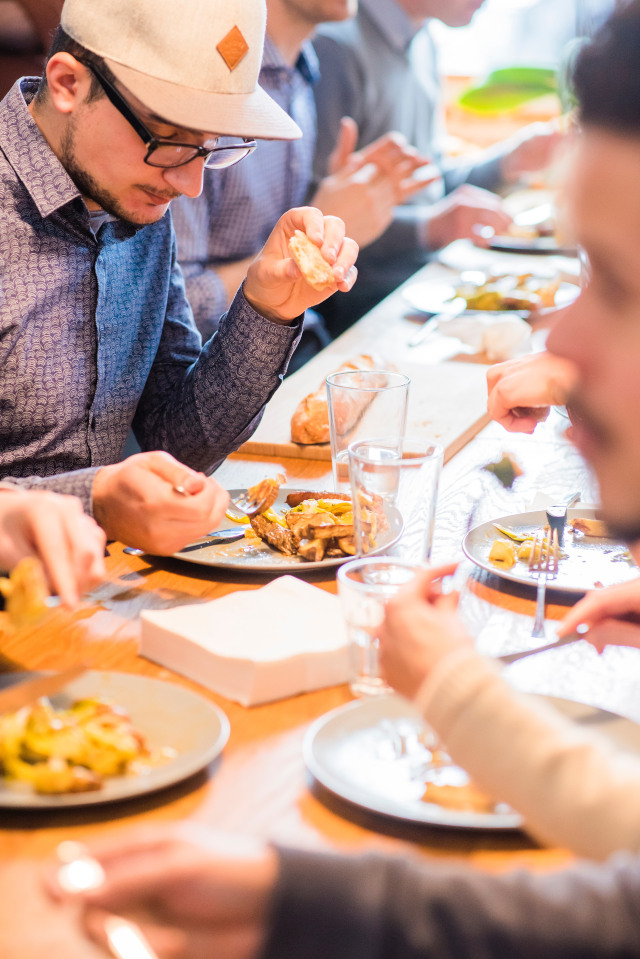 Invest in reusable plates, glasses, mugs, and cutlery for your office kitchen or cafeteria.
Also, advocate for plastic-free office supplies where possible. This includes stationery, furniture, and even cleaning supplies. For example, source notebooks made from recycled paper, refillable pens and sustainable pencils. 


In the kitchen and bathroom, use refillable soap dispensers and buy soap in bulk.


Source recycled toilet paper or choose paper made of bamboo.
Recycle!

Recycling waste is a great way to reduce how much office waste ends up in the ocean and landfills. But it is critical to understand which products are truly recyclable and which, if placed in the incorrect container, may cause a whole load to be rejected by the processing facility. What can be recycled typically varies depending on where you are on the globe. It is also critical that your team is well-informed and that choosing to recycle is the simplest option. 
Reduce the availability of general garbage containers and increase the accessibility of properly labeled recycling bins. You might also try informing the team about recycling accomplishments or, if your team is involved, creating friendly competitions.


Invest in a compost bin for organic waste. Paper and plastic is a great start, but adding on composting organic waste is the next step you should look at incorporating. The compost generated can be donated to nearby community garden centers, or even used to sustain an office garden.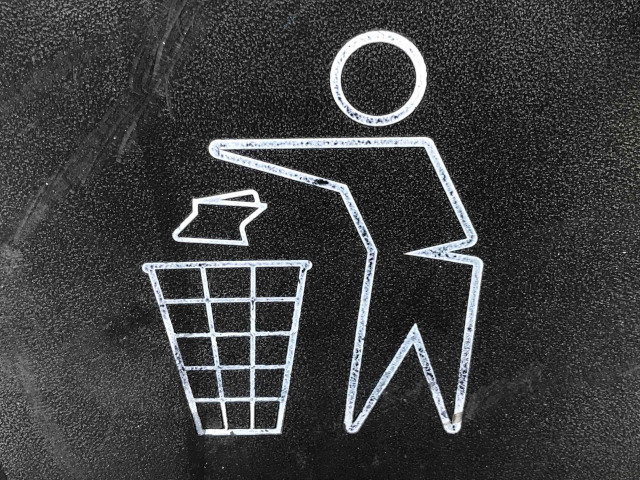 Teach your employees to read labels and recycle properly. Provide recycling and composting bins.
Start a green team

Create a team or committee of office volunteers to encourage the entire office to pursue healthier habits, create goals, collect thoughts and ideas, and organize fun workplace events. It's a great way of helping everyone stay accountable and excited about working plastic-free.
Share the love

Showcasing to your community that you're committed to going plastic-free is a way to garner support and encourage other offices to do the same. You can do that like this:
Organize a plastic-free day: This is one day when nothing plastic enters or leaves the office, and no new or single-use plastics are used or discarded. Include fun activities and rewards or add on a fundraising component in which you raise money for organizations pushing for a plastic-free world. Share the successes (and setbacks) with the world and invite other offices to join you. This is great particularly if your office has several branches around the country or world.
How do you make your office plastic-free? Share your ideas with me on social media.