environmental consulting services
Since 2018, Seas & Straws has been dedicated to raising awareness about the impact of plastic pollution on our oceans, animals, and us humans. I try to inspire my readers to take action and find solutions to protect the ocean - by eliminating single-use plastics from their lives and opting for sustainable, natural, and eco-friendly alternatives.
I am now doing this as an official, independent, trained and accredited Consultant for the Oceanic Global Blue Standard. Through my Environmental Consulting Services, I am working with hotels, resorts and offices in North, Central and South America, the Caribbean and Europe to reduce single-use plastic, improve the sustainability of their operations and make a measurable contribution to protecting our blue planet.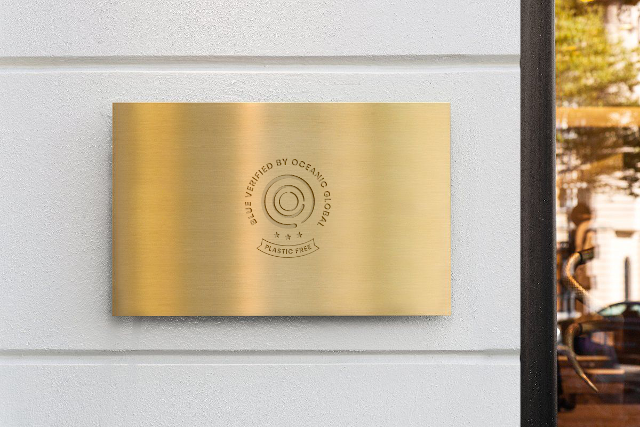 Blue Seal Hotel Badge
What are Oceanic Global and the blue standard?
Oceanic Global is an international non-governmental organization (NGO) that illuminates humanity's fundamental relationship with the ocean and empowers individuals, communities and businesses to create measurable positive change. The Blue Standard is the first cross-industry standard of its kind, designed to create a new balance between businesses and the natural world that sustains them.
Blue's 3-star verification system is designed to help companies and businesses such as yours to move away from environmentally harmful products and processes. You will learn that eliminating single-use plastic and adopting sustainable operating practices at scale is simple, affordable and effective.
Blue offers open-source resources, a step-by-step audit, consulting support, and purchasing agreements with vetted vendors to help you eliminate single-use plastic and adopt sustainable operating practices.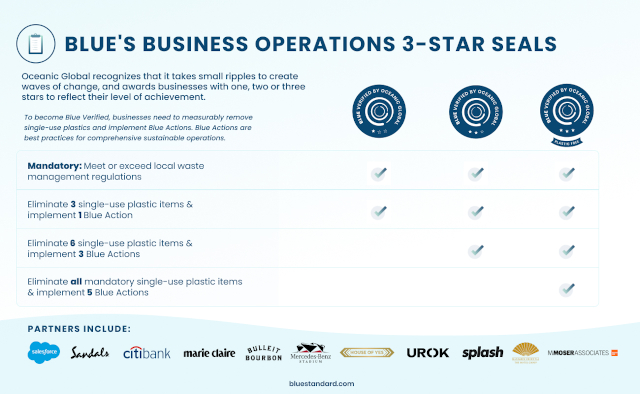 Blue Business Operation 3-Star Seals
We also offer product and packaging seals that demonstrate that your packaging products meet Blue's plastic-free criteria. The two synergistic offerings work together to enable you to make measurable impacts that protect our blue planet.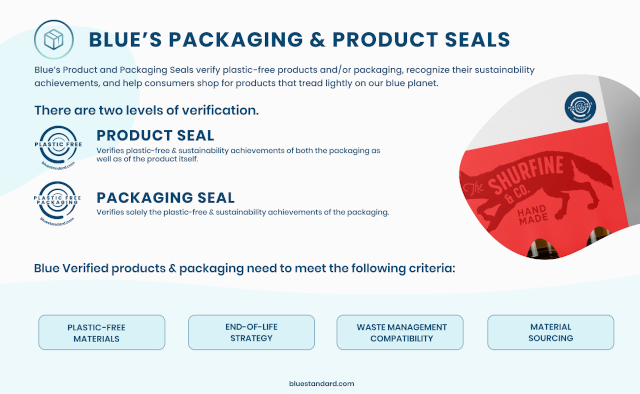 Blue Packaging and Product Seals
As an independent consultant, I work with clients across a variety of industries to implement the Blue Standard. Blue Standard consultants must complete a training program and undergo an assessment by Oceanic Global.
Here's what you will get from my environmental Consulting Services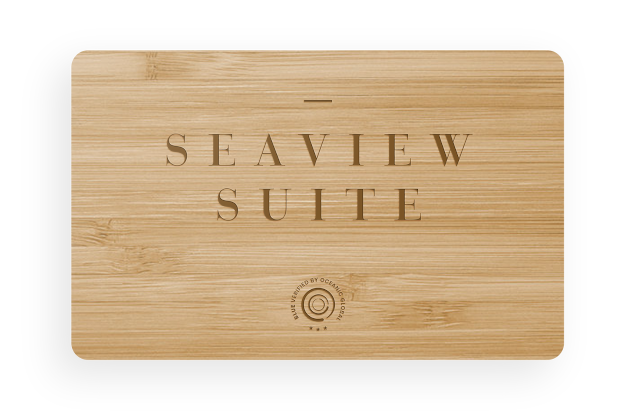 A Sustainable Bamboo Key Card With The Blue Seal
With The Blue Seal, you show your customers, your competitors and the entire industry that you take responsibility for our oceans and everything that sustains it. Plastic pollution is one of the biggest environmental challenges of our time and the three Blue Seals show that you reduced single-use plastic in your daily operations, thus improving the sustainability of your business and making a measurable impact to protect our blue planet.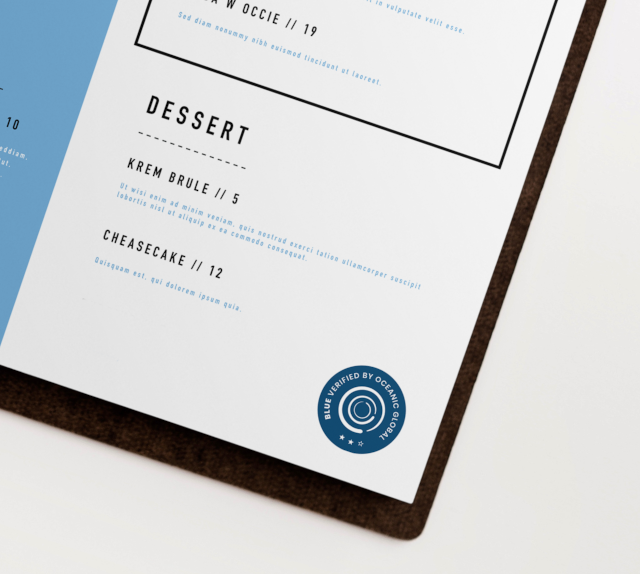 Showcase The Blue Seal On Your Restaurant's Menu
Want to know more about The Blue Standard, the 3 Blue Seals or my environmental consulting services? Then contact me through social media, via e-mail (jana@seasandstraws.com) or send me a message using the form below. I look forward to accompanying you on your way to a more sustainable future! :-)
"Oceanic Global is proud to add Seas & Straws to our Blue Consultant network, guiding businesses to pioneer sustainable best practices in their sector and setting a new industry standard for responsible consumption. The work we accomplish through the Blue Standard is only made possible through the work of our community driving impact in their local communities and working collectively on a global scale."
- Cassia Patel (Program Director Oceanic Global)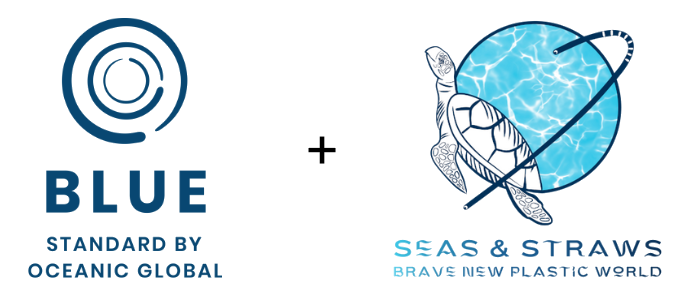 ---