Plastic-Free Celebrations
plastic-free guides for any celebration
Holidays, parties, and other festivities are an amazing way to celebrate our cultures and history whilst spending time connecting with loved ones.
However, all too often we forget just how harmful the ways we celebrate can be to the environment. It can also be quite overwhelming trying to change the way we've celebrated something for so long, especially without any guidance.
Deciding to switch to a more sustainable way of celebrating is already 50% of the work, so if you're reading this, congratulations! The other 50% would have been researching and figuring out how to actually be more sustainable. Luckily for you, I've handled all of that.
Find your plastic-free guide for your next celebration
If you're anything like me, on your own zero-waste journey, it's especially hard figuring out how to organize a celebration our friends and family would love whilst making sure it doesn't violate our zero-waste principles. It's time to put an end to that! Whatever the occasion, I've put together guides on how to make any event plastic-free! From Christmas, to Valentine's, Mother's Day, or graduation, or even just an everyday BBQ party - there's something here for everyone. 
I'm always expanding this list, because there's so many exciting things to celebrate in life! If there's something in particular you're looking for that's not yet here, you can just reach out to me on on this website or on social media and I'll put something together for that occasion.
Here's the current guides for plastic-free occasions:
Zero Waste Valentine's Day
Celebrate a zero waste Valentine's Day by getting creative and thinking about personal gifts that your partner will genuinely like.
Plastic-Free Easter Egg Hunt
Say no to over-packaged chocolate Easter eggs and plastic decorations and plan a sustainable, plastic-free Easter egg hunt this year.
Plastic-Free Garden Party
I've collected some ideas on how you can turn a plastic-polluting garden party or BBQ into an eco-friendly, zero waste one.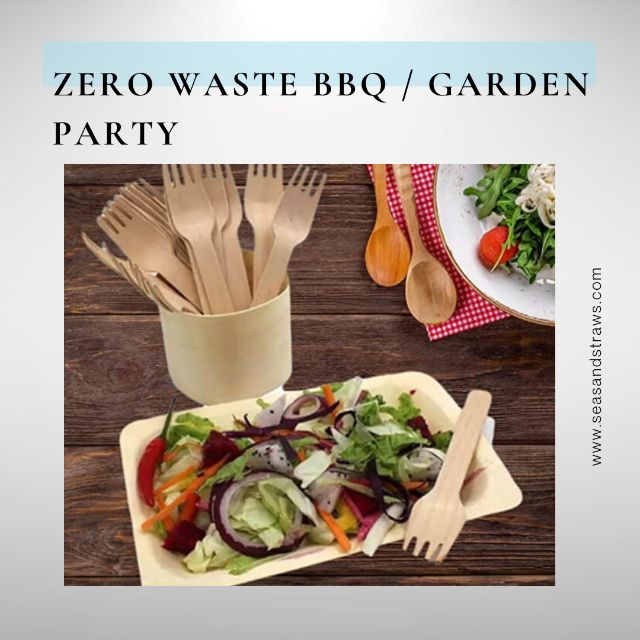 Plastic-Free Thanksgiving
Thanksgiving can get pretty hectic, and often enough it's also very wasteful. Use these tips to plan a fantastic plastic-free Thanksgiving.
Plastic-Free Christmas
Christmas is the time for candlelight and delicious food, but also of plastic decorations and  packaging. Here's a simple guide to a plastic-free Christmas.
Plastic-Free New Year's Eve
Celebrating a plastic-free New Year's Eve is easier than you'd think - all you need is a little forethought and my ultimate guide.
Looking for a small Plastic-free gift for the next Celebration?
The Seas and Straws Gift Shop
Ocean lovers, unite! If there's one thing that I love more than just knowing where to get a zero-waste gift, it's knowing that someone I trust has tried it out and can vouch for it. There's nothing worse than blind-buying a gift, just for it to be a total disappointment.
Because of that, I've gone the extra mile to be the voice you can trust. I've been in the zero-waste game for so many years now and that means a couple of things:
I have been buying and testing plastic-free, eco-friendly products for years and know exactly where to get items of the highest quality that will be with you for a lifetime. 
I am fully immersed in the zero-waste space and I'm constantly in touch with ambitious, eco-friendly companies that care as much about quality, eco-friendliness and sustainability as I do.
This is why I've launched a gift shop, just for you! I've got the loveliest of gifts any ocean lover would want-they're cute, durable, and practical. All of the products are eco-friendly, plastic-free, non-toxic and made from natural ingredients. In addition, I collaborated with an amazing designer to create 5 unique, beautiful pieces of art that express my love for the ocean and its inhabitants - I know you'll like them too. 
Have a look and find the perfect gift for the ocean lovers in your life.