Get 15% off shopwide with gift code SHOWFORTHEOCEAN
Looking for the perfect Gift for the ocean lovers in your life?
Then you've come to the right place!
On this page you will find the right gift for anyone and any occasion, whether you are looking for something for yourself, a friend or a family member.
What's so special about these gifts?
Since 2018, I have been on the path to a completely plastic-free life. Since then, I've been buying and testing plastic-free, eco-friendly products on a regular basis. I have made sure that all of the items you find on my website, on this page or elsewhere, are of the highest quality and will last for years. All household products are free of single-use plastic and completely zero-waste. The t-shirts and sweaters are made from either eco-friendly, 100% organic cotton or from recycled plastic.
This means that every product I recommend throughout my website either contains no plastic at all or diverts it from landfills.
But that's not all. I collaborated with an amazing designer to create 5 unique, beautiful pieces of art that showcase my love for the ocean and its inhabitants. Each design features a beautiful animal of the sea surrounded by plastic. Marine animals are affected by plastic in different ways. Turtles, for example, often eat plastic bags because they think they are jellyfish, whales swim through the ocean with their mouths open and suck up everything that floats in front of them, including plastic pieces of all kinds. Dolphins and sea lions often get entangled in fishing nets. And sea birds mistake plastic floating on the surface of the sea for fish and feed it to their chicks. The designs I have created reflect this.
Whether you're gifting the zero-waste pro who has it all or the absolute beginner who is just taking their first steps, I'm sure they'll love the products and designs as much as I do.
Beautiful, unique Gifts for every occasion
Click on the image or the headline. Each link will take you to a new page where I describe the product in detail. This way you know exactly what you are buying and that I have tried it and loved it.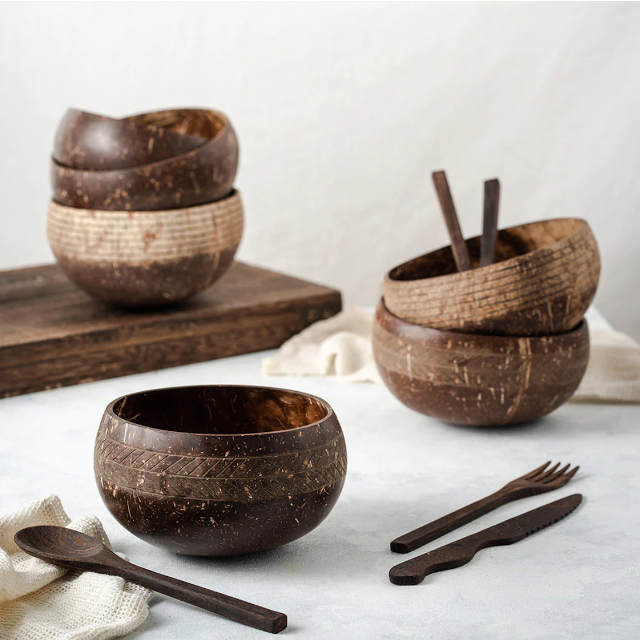 Are you looking for something truly unique, an eye-catcher for any table or garden party? Then these wonderful bowls, drinking cups, straws, cutlery sets and candles are the perfect choice.
Handmade by farmers and artisans in Vietnam from real coconuts, sustainable bamboo and repurposed wood, they are 100% natural, organic and chemical-free.
These unique, natural and eco-friendly products are the perfect choice for the true eco warrior.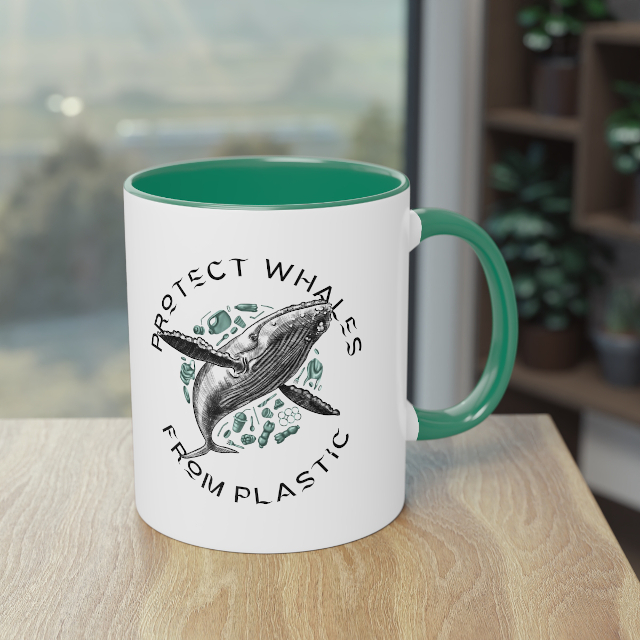 You can never have too many mugs, but these also make a statement against plastic pollution. Show your love for the ocean and spark conversations with these beautiful, unique, hand-drawn designs. 
These lovely mugs come in 12 colors and you can choose from 5 different, gorgeous animal designs. 
Inexpensive, unique, and high-quality, these make a wonderful personalized gift.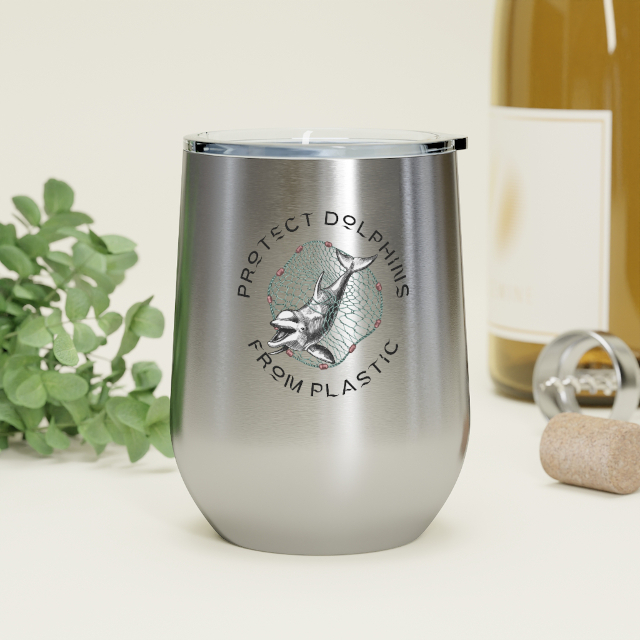 Say "NO" to single-use plastic with this reusable, stainless steel tumbler and lid. Take it to the office, to college, or to your favorite coffee shop and save hundreds of disposable cups from going to landfill. 
You can choose between 3 colors - white, black, and silver, and Seas & Straws' five beautiful animal designs. 
This makes for a lovely, unique gift for every occasion.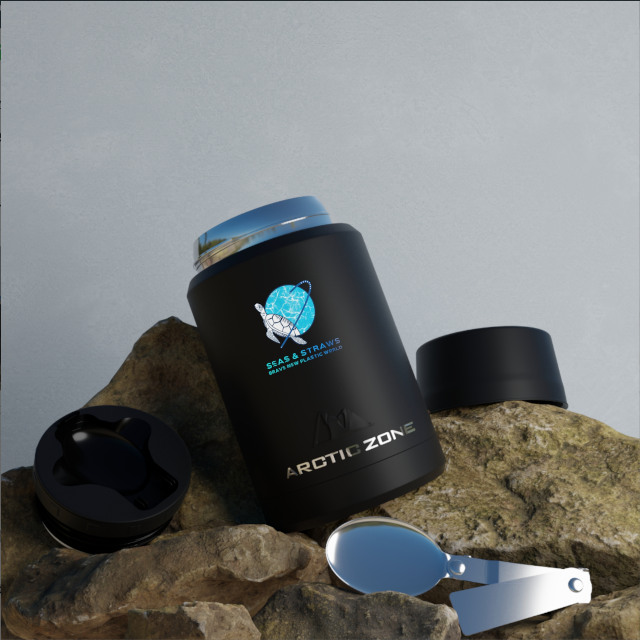 Ditch the plastic food containers and enjoy your meals outside home with this insulated food storage container. The elegant black and the beautiful designs will turn heads and spark conversations wherever you go.
Whether in the office, at college or on your next hiking trip, this stainless steel food storage container is the perfect companion for the eco-conscious ocean lover in your life.
Made with sustainable materials, these reusable stainless steel bottles are the perfect choice for anyone who cares about the environment and wants to reduce their plastic waste.
The lightweight stainless steel bottles feature double insulation that keeps your drinks hot or cold for hours, and come in a variety of designs, so you can choose your favorite marine animal.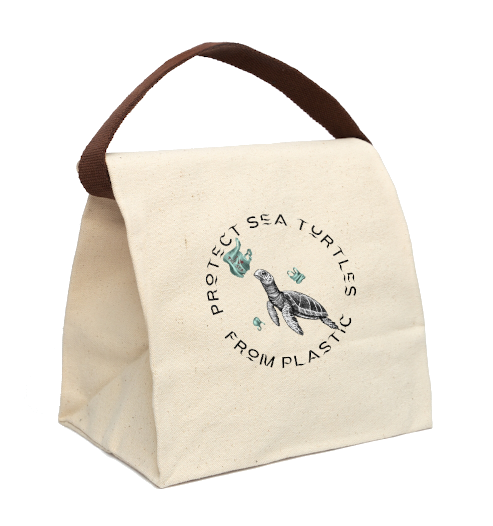 This is the most stylish lunch bag you will ever buy. It will also be the last one you'll ever buy. Made from 100% cotton canvas, this bag is completely plastic-free and will last forever. 
Make a statement against plastic pollution and turn heads with the beautiful artwork. 
Here, too, you can choose between five animal designs. You will love this high quality and unique lunch bag!
Say goodbye to wasteful plastic bags and hello to these durable, reusable totes.
Made from premium organic cotton, each bag is designed to withstand the wear and tear of everyday use.
And with a variety of eye-catching designs to choose from, you can show off your unique style while supporting sustainable fashion.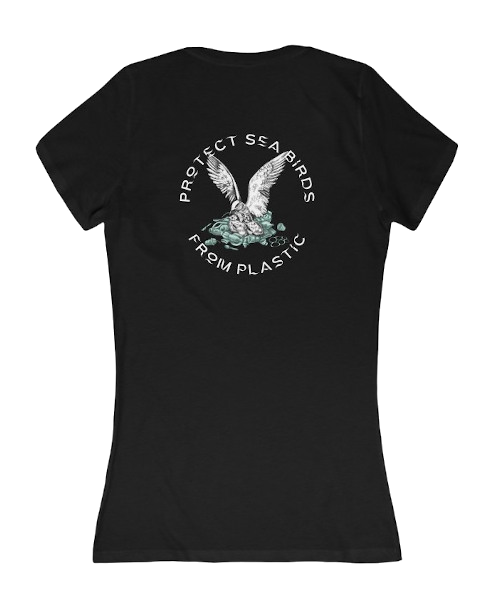 Aren't graphic tees a wonderful gift for any occasion? These are perfect for everyone who cares for the ocean and wants to make a statement against plastic pollution. And even if they don't, they will just love the beautiful designs! 
Choose between 7 colors and 5 gorgeous animals. The front features the small Seas & Straws logo.
Turn heads and spark conversations wherever you go with these inexpensive and high quality t-shirts.
---