Plastic-free Gifts for Women
Amazing Plastic-Free Gifts for Women That They'll Use All the Time
Christmas is upon us again, and having already dealt extensively with the men in our lives, today we tackle the question: what do we give to the women?
Mother, daughter, sister, best friend .... the list is long, and every woman is different. So it can be difficult to find the right gift for women, because we have so many interests and also so many things we don't like. Of course, it should be something special that you can't find in every department store around the corner, something she loves and really enjoys using, something that matches her personality. Oh yes, and eco-friendly and preferably plastic-free it better be too, otherwise you wouldn't be on this website, right? If you don't know what to get as a gift this year, stress no more. I've put together a list of gifts you can give any woman that she will absolutely love (take it from another woman). Just scroll through and pick the one you like best.
plastic-free Skin Care
Most of us women got into skincare at a very early age - it's fun and helps us maintain our youthful glow. Sometimes it can get expensive, though, and that's when it's such a relief to have someone step in and get the products for us! There are some basic staples that all women use regardless of age or skin issues, such as sunscreen, so you can be sure that is definitely something she's going to use.
The gift I want to highlight here is an absolute must in every woman's routine to seal in moisture during these winter months: The beautifully scented Elate Replenish Beauty Oil is made with recyclable glass, compostable bamboo and very little recyclable plastic liner in the lid to ensure low-waste packaging.
Want more zero-waste skincare products that any woman would be happy to receive as a gift? Check out this full list.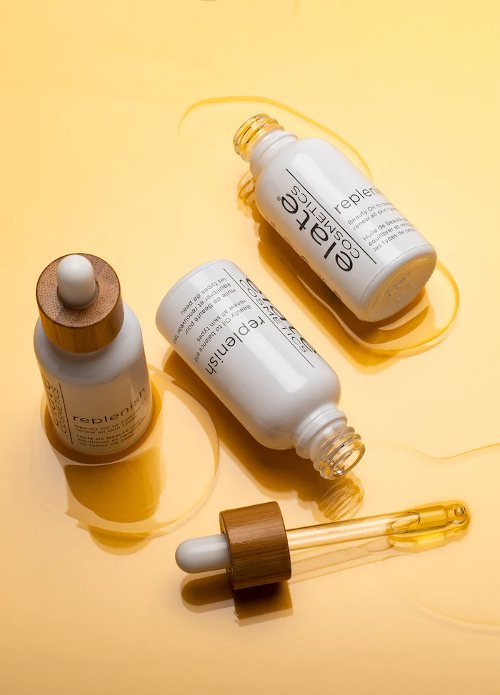 The Elate Replenish Beauty Oil comes in a glass bottle with bamboo lid. Photo: ©elatebeauty.com
Bubbles and bath bombs
There's nothing better than a nice warm bath after a stressful day - and bath bombs take that experience to a new level. If you want your loved one to always remember you and be appreciative of you when she's stressed, a bath bomb is just what she needs.
A favorite is this Zero Waste Bath Lover Bundle from Bubbles & Balms. It contains 6 bath bombs and 6 bubble bath truffles with soothing aromas made from natural ingredients like coconut oil, essential oils, unrefined cocoa butter and distilled botanicals. Each of these bath bombs is packaged in paper, free of fillers and plastic waste, and contains clay that help to gently buff dry skin, while the salts and minerals work to soften skin.
The zero waste bath lover bundle is the perfect gift for the stressed woman. Photo: ©bubblesandbalms.ca
A Mug for ocean lovers
Never underestimate the power of a mug in a woman's life! There is a mug for every occasion (coffee in the morning, hot chocolate for movie night, tea after a day in the snow) and our collections are ever-growing. Add to this collection a unique mug that she would definitely not find anywhere else.
What makes it so special is that you (and she) are also making a statement against plastic pollution. She can show her love for the ocean and spark conversation with these beautiful, unique, hand-drawn designs. Get them customized in her favorite color and a design she'd love: These lovely mugs come in 12 colors and you can choose from 5 different, gorgeous animal designs. 
This unique mug comes in 12 colors and you can choose between 5 beautiful marine animals. Photo: ©seasandstraws.com
Zero waste starter gift
If she's toying with the idea of going zero-waste, or if you want to introduce her to it, there's nothing better than a handy starter set that will show her the magic (and beauty) of a zero-waste lifestyle.
The first option on your list should be this Green Kitchens Gift Bundle from Net Zero Co. It's a practical gift that she'll use every day. The contents are as follows:
3 x Canvas Tote Bag with Side Panels and Pocket
3 x Pack of 2 Silicone Baking Mats - Reusable Baking Un-Paper
3 x Reusable Beeswax Food Wraps
2 x Set of 4 Silicone Sealer Bags - Reusable Food Storage Bags
Pack of 2 Linen Bread Bags
6 sizes of Stretch & Seal Silicone Lids
Set of 10 Cotton Muslin Reusable Produce Bags with Drawstrings
Set of 10 Cotton Mesh Reusable Produce Bags with Wood Toggles
The zero waste kitchen gift bundle has everything you need to get you started. Photo: ©netzerocompany.com
Which of these are you getting? Let me know on Instagram!