Zero Waste Skincare Brands
The best zero-waste skincare brands of 2022
Typically, finding zero-waste skincare brands isn't our top shopping priority - after all, finding the right product that flatters our skin and makes it look soft, plump, and radiant is hard enough. It took me almost 10 years to find the right regimen for me, and interestingly enough, that only happened after I started making a lot of my own skincare with just 3 ingredients. However, for those things I can't (yet) make myself, I love choosing products that make my skin feel good - and that also make me feel good about the impact I'm leaving behind. It is possible to stay plastic-free while pampering your skin, and these brands just look fantastic in a zero-waste bathroom.
Make your Skincare routine less wasteful
The best eco-conscious strategies always start with figuring out your current habits and products in your own home. Here are some simple tips to follow:
Before you step out to buy plastic-free skincare, start with using up what you already have. Hoarding products, or abandoning them for new ones doesn't solve the waste problem. 


Next, minimalism is key. Start going through your products and figure out which ones work for you, and which ones you can live without. Less is more. I've pared down my skincare routine to just 3 products: my homemade facial cleanser, a cream, and an eye cream. That's it. Everything else I always thought I needed has proven to be unnecessary. My skin is so healthy that I no longer need exfoliants, masks, oils or serums. It turns out that my skin is much happier with fewer products than it was ever before.


Finally, once you know what your must-have products are, swap them for ones with plastic-free packaging. Also keep an eye out for value-size products - not only are they cheaper, it also means you don't have to repurchase as often (which means less waste).
The best zero waste skincare brands of 2022

Now, on to my top picks of zero waste skincare brands you can keep an eye out for on your next shopping trip! 
1. Klei Beauty Cleanse Coconut Milk & Rice Bran Foaming Face Wash

This is a clay-based cleanser that comes as a powder. What's great about this brand is that all of their products are made without the use of water, so they all come in solid or powder form, saving a precious resource. At home, simply combine a few drops of powder with a few drops of water to create a thick lather that is soothing to the skin. Its packaging is a glass jar and it has a recyclable lid - you can upcycle this jar by reusing it as a storage container.
Klei Beauty is definitely a brand worth checking out.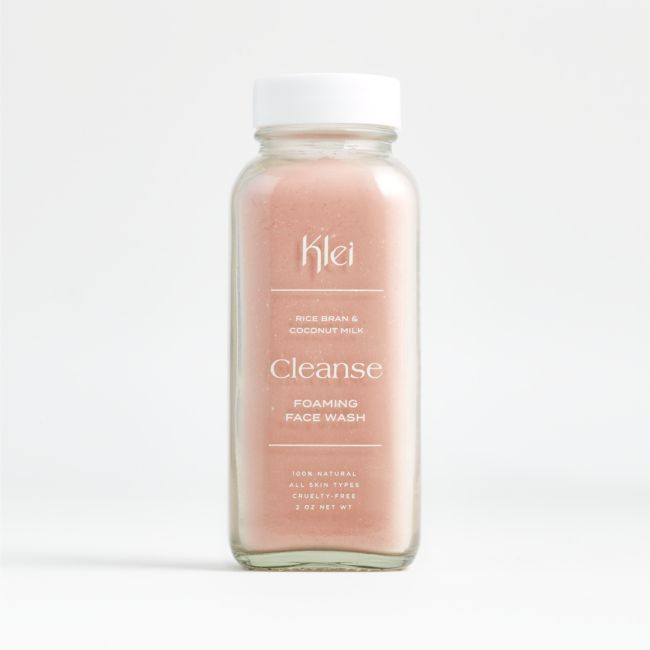 The Klei Foaming Face Wash comes to you as a powder in a glass container. Photo: ©kleibeauty.com
2. Oway Calming face Mask
Definitely a favorite on this zero waste skincare list is this facial clay mask by the Italian brand Oway. The brand practices agricosmetics, an ideology which basically means being as sustainable as possible. The company produces their own plants, uses only glass and aluminum packaging, and creates their products using renewable energy. Their Calming Face Mask uses 99% natural, bioactive ingredients such as ethical clay, biodynamic nut, and an anti-inflammatory complex.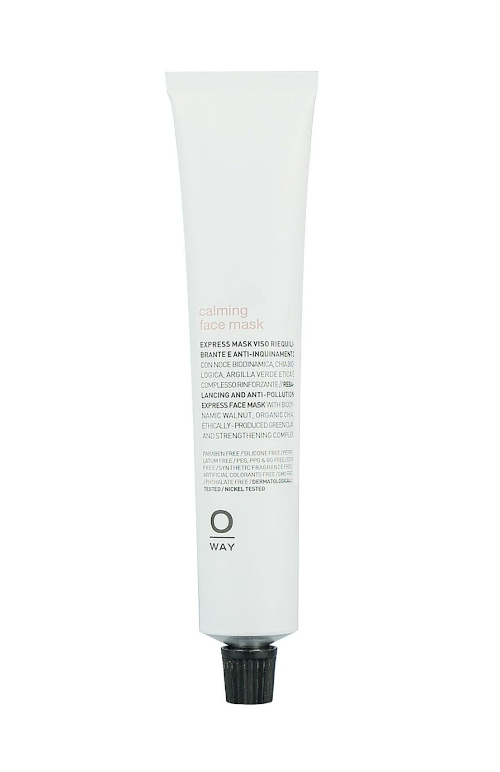 Oway's creams + masks come in recyclable aluminium tubes. Photo: ©oway.com
3. SBTRCT Vitamin C booster
SBTRCT is a leading brand in the plastic-free skincare revolution. Building off the efforts to reduce water and packaging waste, they make solid, water-free products like this Vitamin C Booster in plastic-free packaging. All their products are also cruelty-free, and free of palm oil, a controversial substance known for its ecologically harmful growing techniques.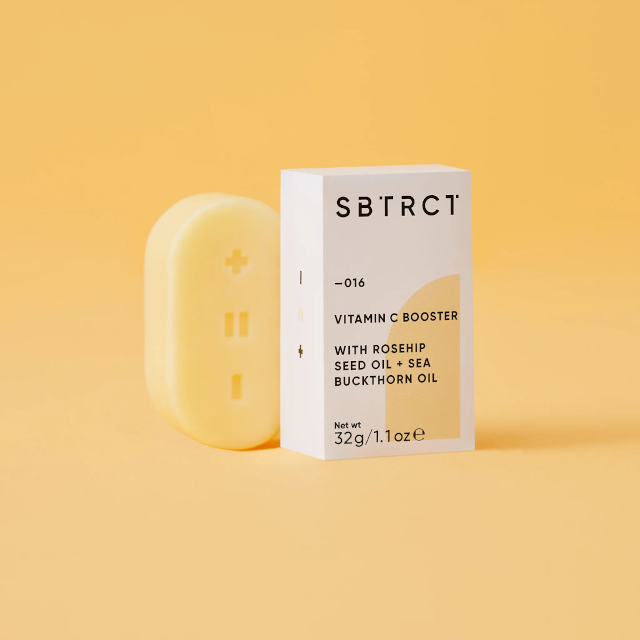 The SBTRCT Vitamin Booster is a solid bar. Photo: ©sbtrct.co.uk
4. Elate Replenish Beauty Oil

The Elate brand uses solely recyclable glass, compostable bamboo, and a very little amount of recyclable plastic liner in the lid to provide low-waste packaging. When you finished your Elate product, simply mail it back to them or return it to a participating store.
Their Replenish Beauty Oil smells beautiful and will quickly become your new go-to when you need to seal in moisture.
The Elate Replenish Serum in a glass bottle with bamboo lid. Photo: ©elatebeauty.com
5. Supergoop! Cloud 9 100% Mineral Sun Balm

Supergoop is a popular brand - and for good reason! Their products are amazing and effective, but now they're also making the shift to plastic-free skincare by improving on their packaging. Their bestselling Mineral Sun Balm now comes in a metal tin - less plastic, less waste.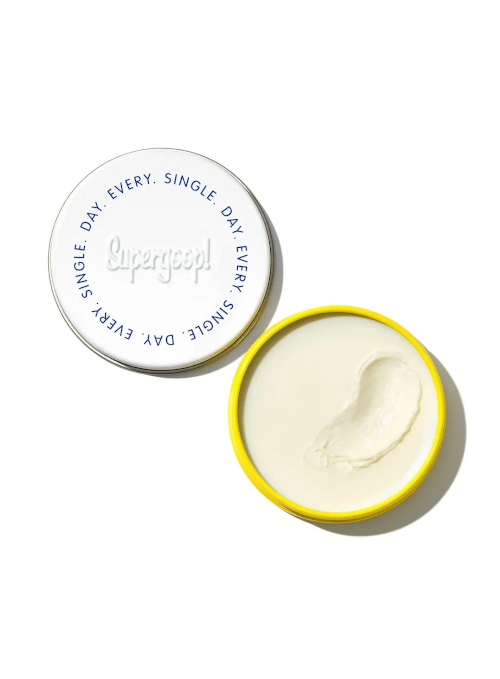 Supergoop is making the shift to plastic-free. Yeah! Photo: ©supergoop.com
What do you think of this list? Do you know a zero waste skincare brand that you would like to talk about?
Let me know and I'll add it to the list.