Zero Waste Christmas Gifts
Zero Waste Christmas Gifts
Living a zero waste life is sometimes not so easy, especially when it comes time to give a gift. What can you give a loved one that they will appreciate, while still sticking to your own zero waste principles? This Christmas, you won't have to worry about that! Just sit back and enjoy this list of zero waste Christmas gifts.
1. a gift Voucher in a handmade explosion box
This year, I'm giving my parents a gift certificate for a wellness weekend in Prague, and I needed a nice presentation for it. On Etsy I found this handmade exploded box, which was just perfect and exactly what I had in mind! Etsy is my go-to plattform for handmade gifts from small artists. Since the box is only made after an order is placed, the artist can completely customize your gift. So you can order a box for a wellness weekend, a city trip a shopping tour, a riding lesson or whatever. There are no limits to your imagination.
Here's how my customized box looks like, which is made entirely of cardboard and arrived completely plastic-free.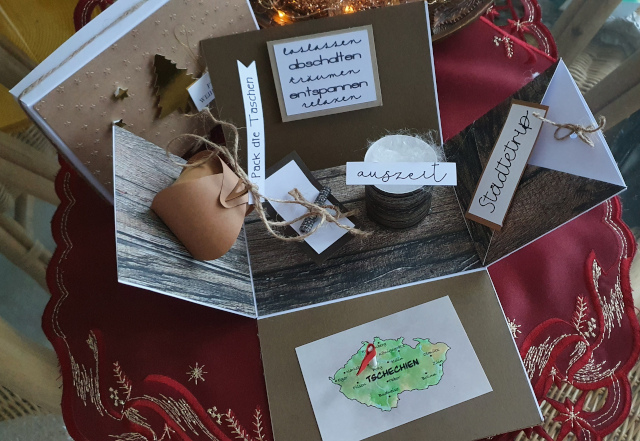 This explosion box is handmade and fully customizable. Photo: ©seasandstraws.com
2. A unique statement mug
It's hot chocolate and eggnog weather, the perfect time to break out your favorite mugs. Add to your collection or that of your loved ones with these great pieces personally designed by me. If you want something that symbolizes your love of the ocean and your stance against ocean plastic, this is it.
Mug "Protect Whales from Plastic", because you can never have too many mugs. Seas & Straws
3. Organic coffee
Coffee lover? Try Percol's organic, fair trade coffee. They support Rainforest Alliance and the Soil Association and try to minimize their impact on the planet as much as possible by using completely plastic-free and biodegradable packaging.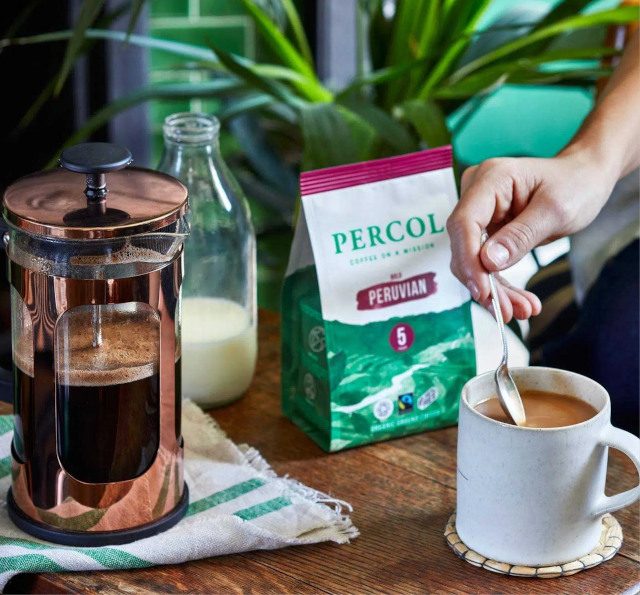 Percol's organic coffee is delicious - and zero waste. Photo: ©percol.co.uk
4. Zero-waste starter kits

If you or the person you're gifting are new to the zero-waste scene, you can make it easy on yourself with a zero-waste starter kit like this one from Eco & Beyond. It includes a complete set of bamboo cutlery, a bamboo straw with cleaning brush, and a pretty cotton string shopping bag. An easy introduction to the world of waste-free living.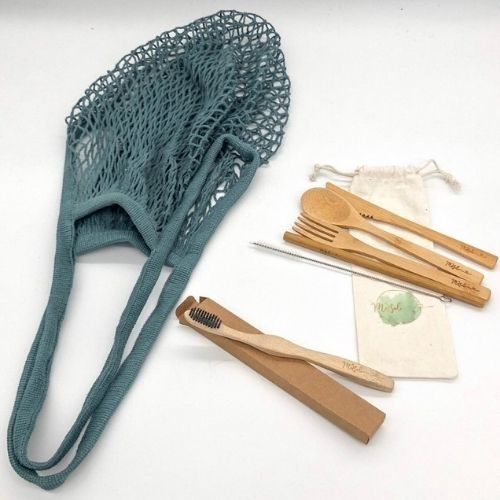 Eco & Beyond's clean and no-fuzz starter kit is perfect for the absolute beginner. Photo: ©ecoandbeyond.co
5. Reusable drinking bottle

Disposable bottles are one of the biggest sources of plastic in the ocean. Make the transition to a life without disposables with beautifully designed, solid glass bottles like these from Black & Blum. These bottles feature a traditional Japanese Binchotan charcoal filter that is easy to insert. The Binchotan charcoal not only absorbs unwanted tastes and odors, but also softens and adds minerals to your water.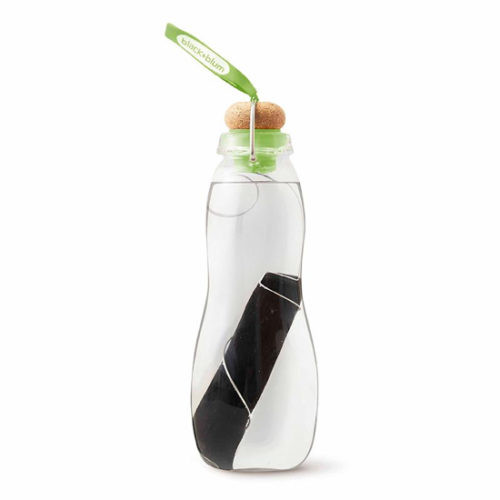 The glass bottles from Black & Blum are eco-friendly, stylish, and healthy. Photo: ©ecoandbeyond.co
6. non-alcoholic beverages
If alcohol isn't your thing, you can still enjoy the wonderful spritzers they come with. These non-alcoholic aperitifs from Everleaf are a stylish way to enjoy a drink this winter season. Everleaf uses fair trade and organic ingredients and donates a portion of the proceeds to a conservation nonprofit.
The non-alcoholic aperitifs from Everleaf will look great under the Christmas tree. Photo: ©masterofmalt.com
7. Organic and ethical chocolate
Who doesn't love putting chocolate under the Christmas tree? Buying chocolate has never been more satisfying than with these 100% organic chocolate bars from Seed & Bean! Vegan, made from ethically sourced ingredients, handmade in England and packaged in plastic-free, compostable material - that sums up the Seed & Bean chocolate line.
Choose your favorite chocolate and give joy without a guilty conscience. Photo: ©seedandbean.co.uk
8.  An Eco-friendly body care Set

A healthy body care is as important as a healthy diet - especially in winter. That is why we should be careful with the ingredients in our products. I only choose products that are free of sulfates, palm oil, parabens, mineral oil, formaldehyde, phthalates and petroleum. If you're looking for a wellness gift for your mom, sister, or best friend, opt for this pretty set from SoapDaze: a perfectly woven face cloth made of soft linen and cotton, and a deliciously scented vegan and palm oil-free soap. Both are packaged and delivered plastic-free!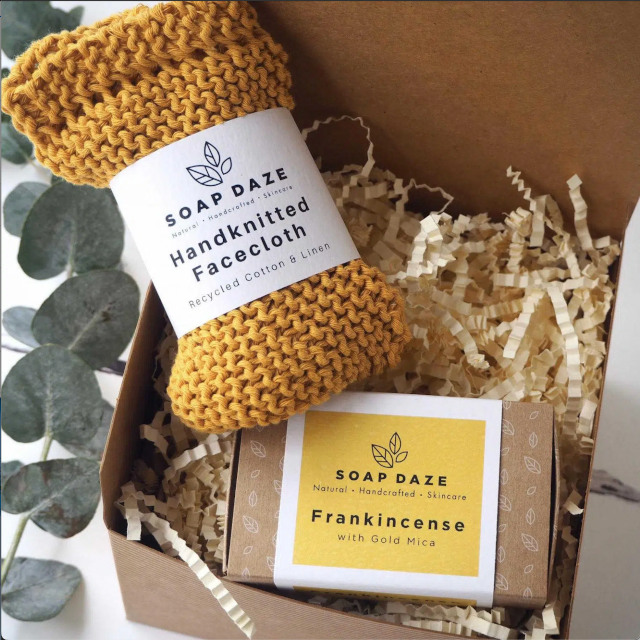 The soft face cloth and soap are perfect for a mother, sister or best friend. Photo: ©etsy.com
How do you like this list of zero waste Christmas gifts? Which one would you buy? Let me know.