22 zero waste travel essentials, 
Part 1: Toiletries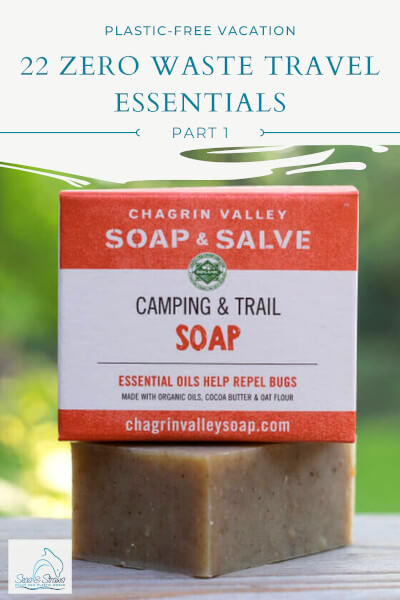 Summertime is vacation time. And although this year will not be a normal vacation year, we should make the best of it. I'm already glad that we can travel again. To me, traveling means freedom, adventure, getting out of the routine, meeting new people, seeing unknown places. Most of the time, unfortunately, traveling also means a lot of plastic waste.
It starts with the disposable water bottle at the airport or train station. On the plane or train, you get a hot or cold beverage in disposable cups and a mini bag of snacks. And once you arrived at the hotel, you are greeted with mini toiletries, snacks, or drinks with plastic straws. 
Not this year, though. This year you'll be prepared to say "no" to all these questionable amenities because this year you'll bring your own. 
How? Read on. In this two-part guide, you will find everything you need to pack a plastic-free, zero-waste suitcase. 
1. A sustainable suitcase
Before you start packing your plastic-free, zero waste toiletry bag, start your journey with a suitcase made from recycled ocean plastic or organic canvas.
Samsonite and Eco Traveler both released an eco-friendly line of luggage made from 100% recycled plastic bottles. United By Blue is a certified B Corp that will remove one pound of plastic trash from the ocean with every bag you buy. They also make most of their products from recycled materials and organic fabrics. 
2. 
Solid shampoo, conditioner, soap, body lotion, and facial cleanser bars
Quit those sample-sized travel bottles once and for all. Almost everything in your wash bag can be substituted with a plastic-free, solid version. I have them all and I'll never switch back because these free-of-everything bars have done what no liquid product could: it's calmed down my hyper-sensitive skin. 
It takes a little trial and error until you find the right brand (or brands). Pay attention that the ingredient list is as short as possible and comprises only natural ingredients. My bars are all free of sulfate, palm oil, parabens, mineral oil, formaldehyde, phthalates and petroleum.
Natural solid soap bars are not only much healthier for your skin, but also incredibly economic. A single piece lasts as long as 3 bottles. For your travels, you can cut small pieces off and put them all in a canvas bag. Yes, shampoo, conditioner, soap, body lotion, and facial cleanser for a 2 to 3-week vacation fit in a small bag. Imagine how much space you save and how much lighter your suitcase will be without all those plastic bottles.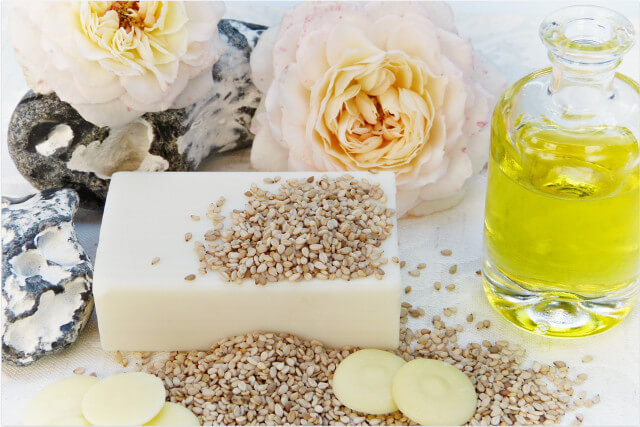 Soap bars are incredibly economic
3. 
Plastic-free deodorant in a metal tin
It takes some getting used to, but organic deodorants using all-natural ingredients like waxes and oils do an excellent job in keeping you fresh. They are much healthier for your skin than conventional deodorants using aluminum. And they come in plastic-free, reusable tin cans. Try it. 

4. A camping soap bar
Looking forward to your next hiking or camping trip - if only there weren't these pesky bugs? Try this natural, plastic-free mosquito-repellent soap bar. You can use it as a soap, a shampoo, or simply apply it to your pulse points whenever you need to.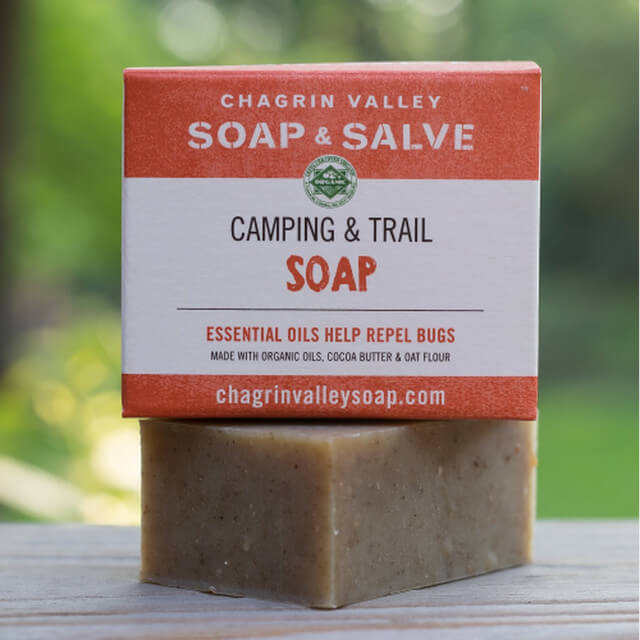 Mosquito-repellent camping soap bar. Photo: ©www.lifewithoutplastic.com
5. A bamboo toothbrush
This is tricky. Consider buying a bamboo toothbrush but be careful, as not all are equal. And not all are plastic-free. Most of them have bristles made from nylon, which is, of course, a kind of plastic. If you buy those, make sure to separate the bristles from the handle. The bristles are recycled and the handle goes on the compost.
Other toothbrushes have bristles made from pig hair. That might be plastic-free, but since most toothbrushes are made in China, I don't know how the pig was treated so I'd rather not use it.
Sadly, the perfect toothbrush doesn't exist (yet). You have to make up your mind about what's important to you. If you prefer a "plastic" brush, Brush with Bamboo seems to be the best choice as their brush is completely plant-based. They make the bristles from castor bean oil and the inner packaging from corn starch PLA (usually not biodegradable - read more about it HERE). If you want to go all-natural, I suggest you buy these with boar hair.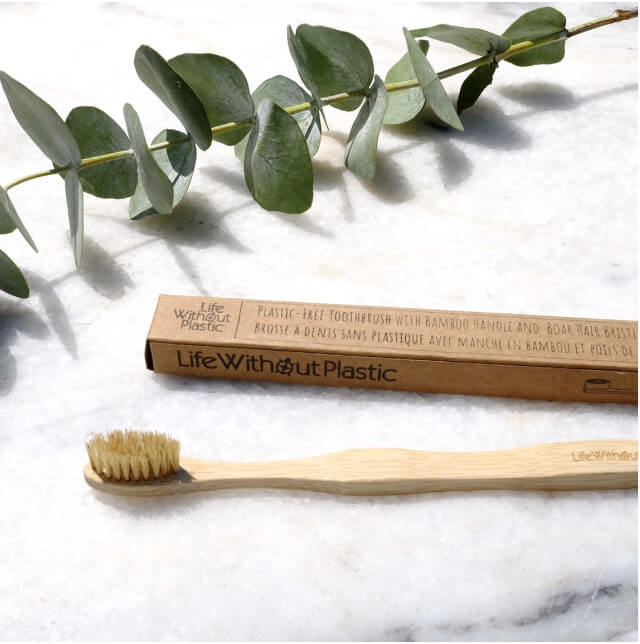 Consider buying a bamboo toothbrush. Photo: ©www.lifewithoutplastic.com
6. Zero waste tooth tabs
Say goodbye to plastic, non-recyclable toothpaste tubes. Instead, have a look at plastic-free tooth tabs in a glass jar. Take one tab into your mouth, add water and the tab will magically turn into toothpaste. Brush as usual.
The best thing: you can only take as many tabs as you need for your trip. And once the tabs are finished, the small jar and its metal lid can be used to carry liquid products like your day cream on your next trip.
Plastic-free tooth tabs are ideal for traveling. Photo: ©nelsonnaturals.com
7. A zero-waste metal razor
Never buy another razor again and shave waste-free for the rest of your life. A metal razor lasts for decades (or forever). The only thing you have to buy is new razor blades, which are incredibly cheap and 100 percent recyclable. This is a zero waste and plastic-free item worth having.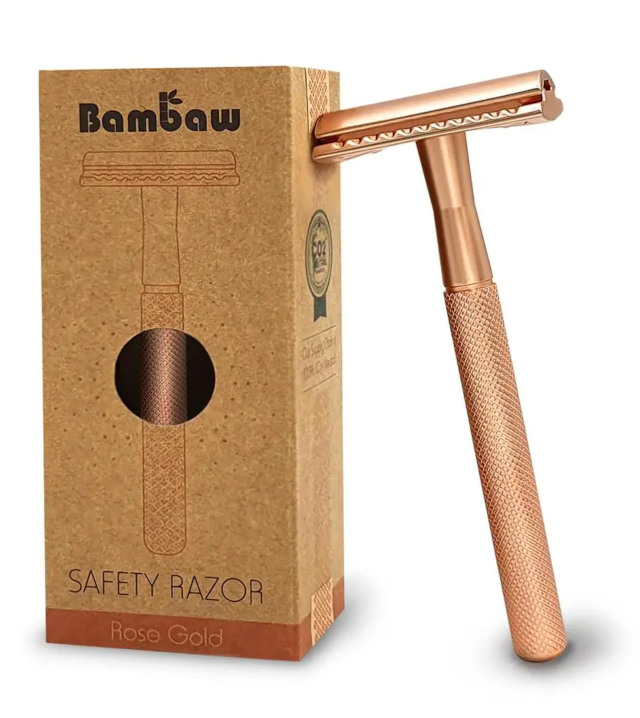 A high-quality metal razor will keep you company for the rest of your life. Photo: ©bambaw.com
8. Reusable hemp or cotton makeup removal pads
I use nothing but water and my facial cleanser bar to remove my makeup, but if you rely on remover pads for your daily hygiene, buy reusable cotton or hemp pads. Wash them out and let dry after use or put them in the washing machine once in a while.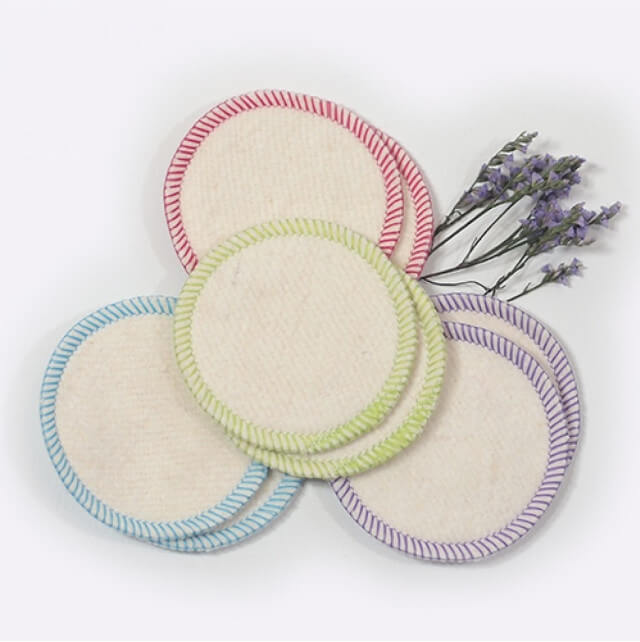 Cotton and hemp makeup removal pads can be used again and again. Photo: ©www.lifewithoutplastic.com
9. Biodegradable or reusable q tips
Did you know that we throw away 2 billion plastic q tips every day? Time to make the change. As with the bamboo toothbrush, you have two choices here. Either you go all-natural and switch to biodegradable cotton or bamboo buds. Or you go zero waste and buy this reusable swab made from silicone and silica. The choice is yours. :-)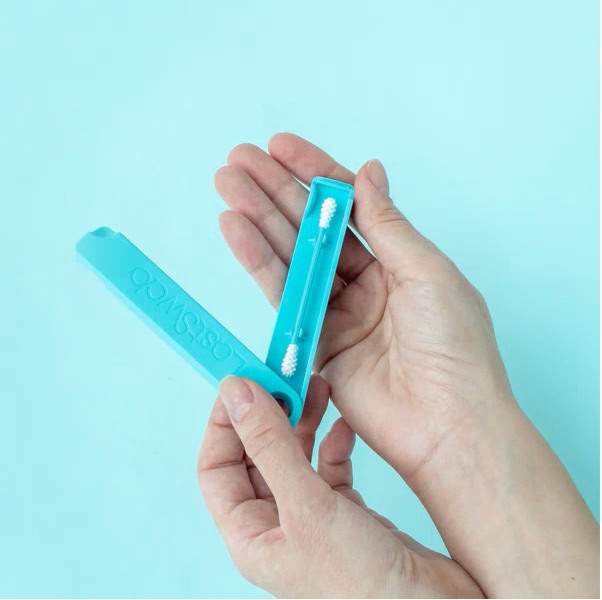 The Last Swab reusable silicone swabs. Photo: ©lastobject.com
10. A menstrual cup
A menstrual cup is a plastic-free, reusable, zero-waste alternative to disposable female hygiene. It's made from chemical-free medical-grade silicone that is better for the environment. And believe me, it's also much better for your health.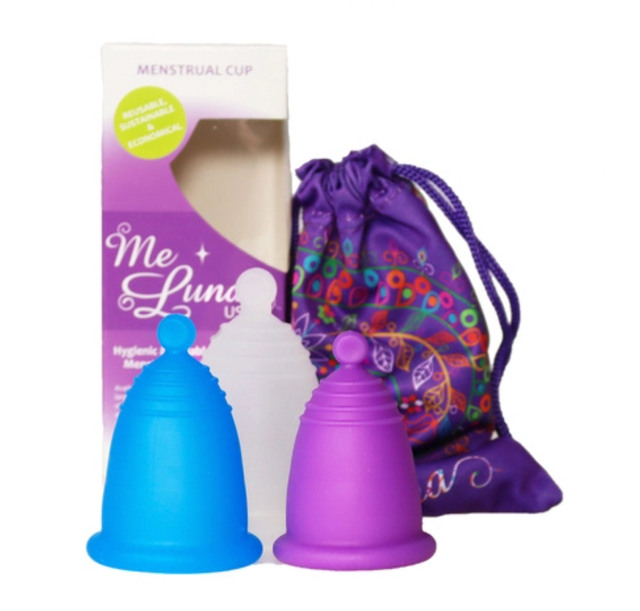 A mentrual cup is waste-free and chemical-free. Photo: ©www.meluna.com
11. Organic facial cream in glass containers
There are many eco brands out there that offer 100% natural creams in zero waste glass containers. I like the New Zealand brand Antipodes. They use only natural, regional ingredients from pollution-free sources and their packaging is 100% recyclable. They also work hard to protect New Zealand's nature.

12. A wooden or bamboo comb
And last but not least, if you haven't done it yet, switch your plastic comb or hairbrush for a wooden or bamboo one. Your hair will thank you for it.