plastic-free new year's gifts
From plant-based sneakers to tote bags to kid-friendly gifts, this is your guide to plastic-free gifts for the new year.
Fashion & Beauty
Sneakers
Sneakers are a comfortable way to be fashionable while being busy - but most are made of synthetic materials derived from plastic or leather, which isn't good for the environment. The good news is that you can buy sustainable shoes for the sneakerhead in your life.

Collective's Degenerate sneakers, for example, are made from natural materials sourced from plastic-free plant-based materials manufacturer Natural Fiber Welding.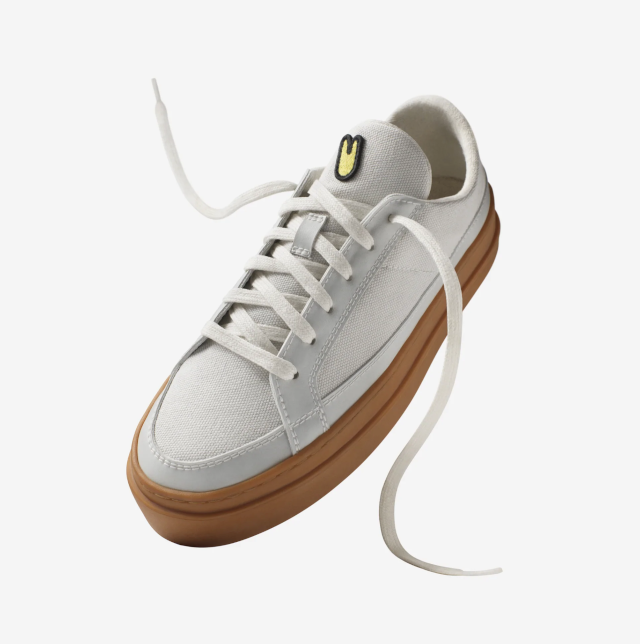 These sneakers are made from only plants and minerals. Photo: ©unlesscollective.com
Plant-based T-shirts
There's no better way to show your love than with a t-shirt that lets them show their love for the ocean. Personally designed, you can choose between 7 colors and 5 beautiful animals. Soft, comfortable and high quality: perfect for everyday use.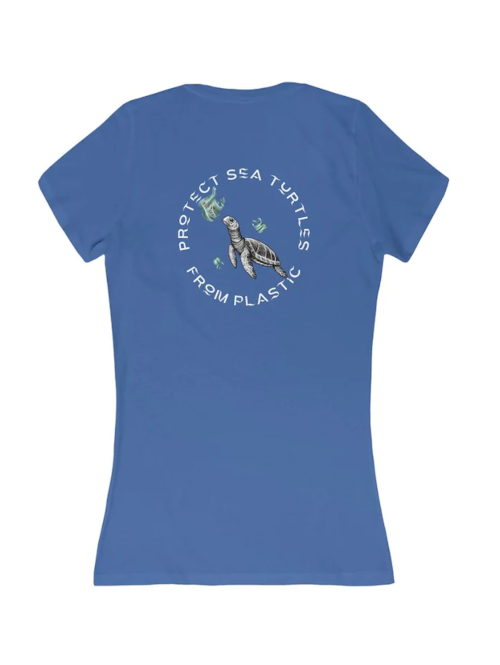 Show your love for the ocean with this beautifully designed t-shirt.
Natural lip balm boysenberry vanilla
Farmstead Apothecary's ultra-moisturizing lip balm is an ideal small but thoughtful gift. It comes in a compostable and convenient box made of unbleached cardboard.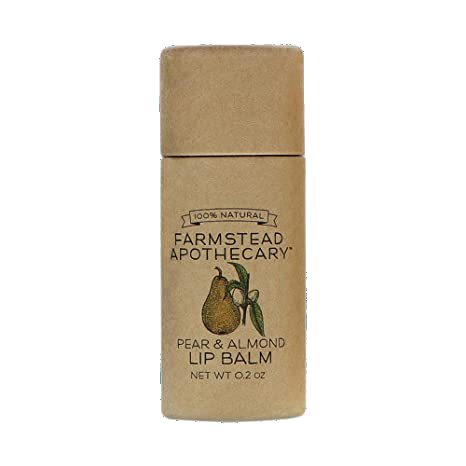 This 100% natural & organic lip balm comes completely plastic-free. Photo: ©farm-stead.com
Lifestyle
Tote Bags
Single-use plastic is one of the most problematic plastics of all: it's widely used and rarely disposed of properly. With a chic tote bag like the There's Only One Planet Earth Tote, getting away from single-use plastics becomes easier. Perfect for shopping, running errands, or just carrying a book.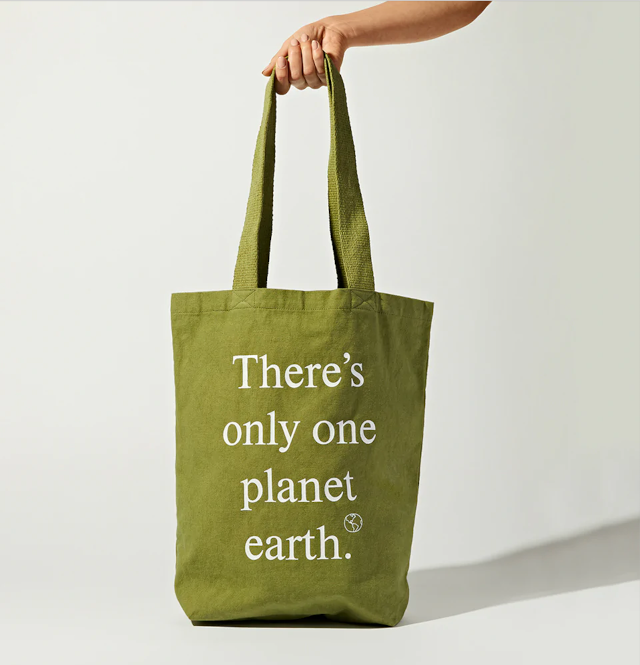 This sustainable tote bag from The Packagefreeshop says it all. Photo: ©packagefreeshop.com
Zero-Waste Kits
These kits are always a good choice, especially for those who show an interest in living a waste-free life. This particular zero-waste kit includes everything from food containers and beeswax wraps to mesh produce bags and metal straws.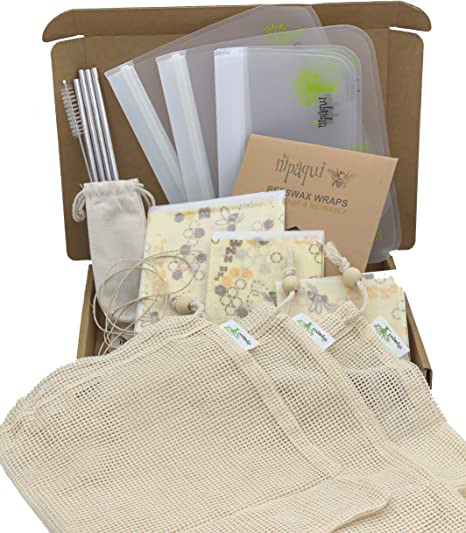 This Zero Waste kit is the ideal start into a plastic-free lifestyle. Photo: ©amazon.com
Stainless steel straws
As simple as it may sound, a reusable straw set could be the reason your loved ones give up disposable plastic! It's a not-so-subtle way to encourage them to switch, while also being fuss-free because they have everything they need right at home. This is my selection wich I got from Amazon.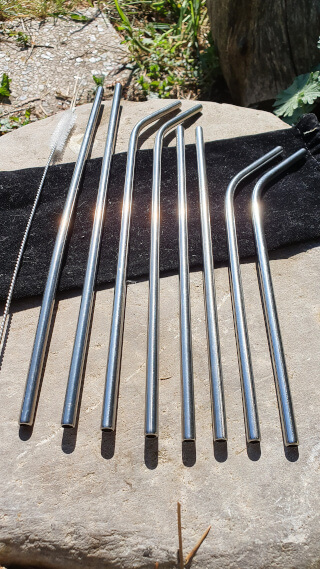 Ditch the single-use plastic straws with this stainless steel straw set. Photo: ©seasandstraws.com
Recycled notebooks
The pesky plastic problem is also found in our notebooks - either the covers of our notebooks are made of it, or our papers are lined with it. This notebook not only has a pretty cover design, but is also made of 100 percent recycled paper and printed with soy ink.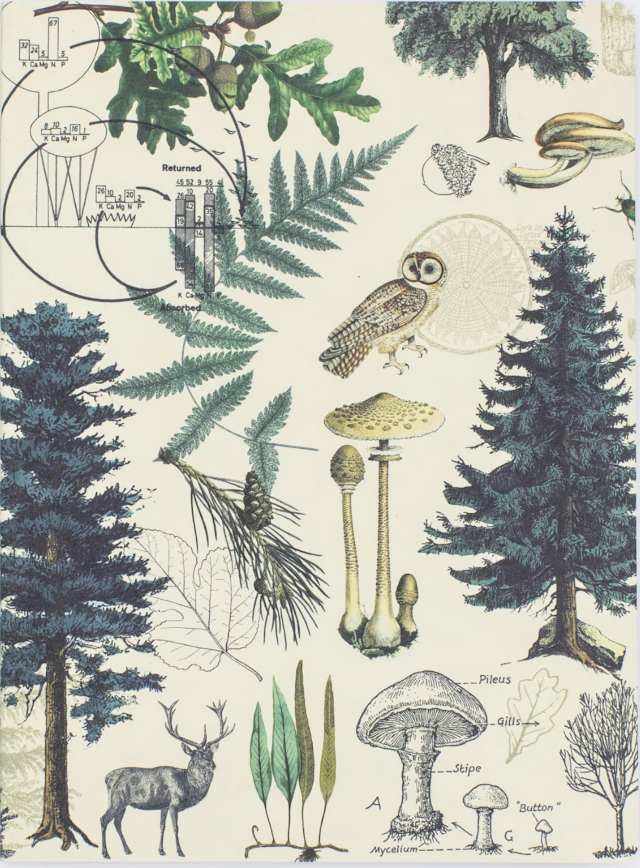 Everyone needs a notebook, and this one is eco-friendly and sustainable. Photo: ©CognitiveSurplus @ etsy.com
Stainless steel tumbler
It's still peak winter season and a hot beverage is an absolute must. No matter where you are - at home, at the coffee shop around the corner, or at the New Year's party - just pull out this beautifully designed thermal stainless steel tumbler and get a sustainable discount!
Dolphin, whale, turtle? Choose between 3 colors and 5 animals.
For the kids
BPA-Free Fire Truck
I've already detailed how harmful BPA is and that it's in so many children's items. Can you believe that this fire truck was made entirely from recycled and recyclable BPA-free milk containers? That way, another piece of plastic doesn't end up in the trash and your child has BPA-free playtime.
This firetruck is made with recycled and recyclable materials and printed with soy inks. Photo: amazon.com
The last straw: kids vs. plastic
Encourage your little activist with this book that addresses plastic pollution and shows kids possible solutions, as well as all the young activists working together to help protect the oceans. Although created for kids, this book is still a worthwhile refresher for parents and guardians.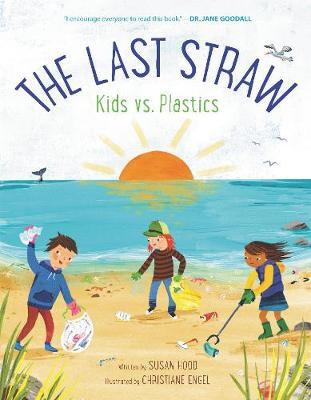 Plant the seed of environmental activism in your kid with this book. Photo: ©bookdepository.com