The Great Pacific Garbage Patch
The Great Pacific Garbage Patch: An Environmental Disaster
Ever heard of "The Great Pacific Garbage Patch"? It's exactly what its name implies - a giant whirl of trash floating in the ocean. Let's dive into how it got there, and what the environmental ramifications are.
What it is
The Great Pacific Garbage Patch, also known as the Pacific Trash Vortex, is a massive accumulation of plastics and other debris in the Pacific Ocean. This pollution is one of the most pressing environmental issues of our time, and its impact on marine life and ecosystems is devastating.
The Great Pacific Garbage Patch is located between Hawaii and California and covers an area of roughly 1.6 million square kilometers. The garbage patch consists of all kinds of plastic and other debris that have been swept into the ocean by winds and currents. The debris then accumulates in the ocean's gyres, or circular currents, where it can remain for hundreds of years.
the impact of the GREAT PACIFIC GARBAGE PATCH on Marine Life
The impact of the Great Pacific Garbage Patch on marine life is profound. Fish and other marine animals mistake the plastics for food, which can lead to ingestion and entanglement. Ingestion of plastics can cause blockages in the digestive system, leading to starvation, suffocation, and ultimately death. Entanglement in plastics can cause severe injuries or death, as marine animals become trapped and unable to swim or feed.
The impact of the Great Pacific Garbage Patch on ecosystems is also significant. Plastics and other debris release harmful chemicals and pollutants into the water, leading to contamination and degradation of the ocean's ecosystems. This pollution can also impact human health, as contaminated seafood can make its way into the food chain.
The problem of the Great Pacific Garbage Patch is only getting worse. Every year, an estimated 8 million tons of plastic waste enter the ocean, and this number is expected to triple by 2040 if no action is taken. The situation is dire, but there are steps we can take to address this environmental disaster.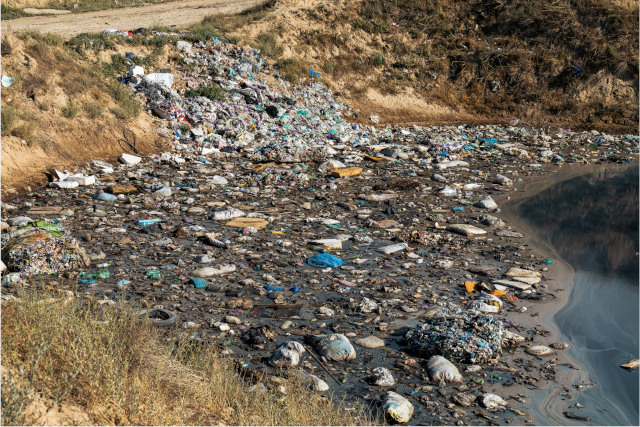 8 million tons of plastic waste enter the ocean every year
What can we do?
One solution is to reduce our use of single-use plastics. By using reusable bags, water bottles, and other items, we can significantly reduce the amount of plastic waste that ends up in our oceans. Recycling is also crucial, as it helps prevent plastics from entering the ocean in the first place.
Another solution is to support organizations and initiatives that are working to clean up the ocean. The Ocean Cleanup is one such organization, which is developing advanced technologies to remove plastic pollution from the ocean's gyres. Supporting organizations like these through donations or volunteer work can make a significant impact in the fight against ocean pollution.
The Great Pacific Garbage Patch is an environmental disaster that requires urgent attention. By taking action to reduce our use of plastics and support cleanup efforts, we can help protect marine life and ecosystems, and preserve the health of our oceans for future generations.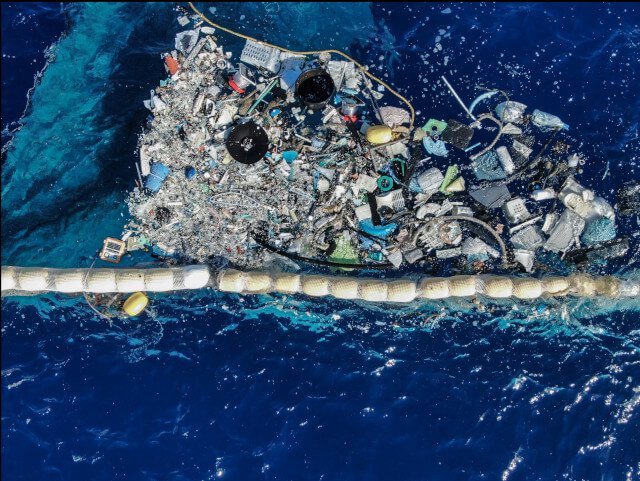 Plastic debris collected in the GPGP by The Ocean Cleanup. Photo: © The Ocean Cleanup
Do you want to help?
Do you want to draw attention to the problem of plastic to marine life? I created 5 designs of animals that are trapped or entangled by plastic. Wearing, for example, one of these t-shirts will show others that you care about the ocean and spark conversations. Check out the online store.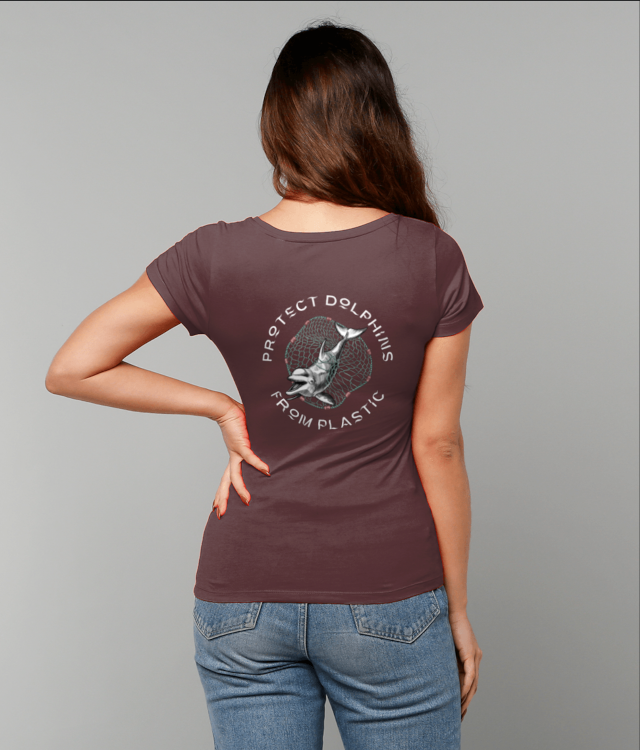 Read more about the Great Pacific Garbage Patch in part one of this series.