Ocean Conservation Efforts
Ocean Conservation Efforts

The oceans are home to a diverse range of marine life and play a crucial role in supporting life on Earth. However, human activities such as pollution, overfishing, and climate change have led to the degradation of our oceans and threatened the survival of many species. Despite the challenges, there have been inspiring examples of successful ocean conservation efforts that have made a positive impact on the health of our oceans. In this blog post, I highlight some case studies of successful ocean conservation efforts.
1.  The Recovery of Humpback Whales
In the mid-20th century, humpback whales were nearly hunted to extinction. However, the International Whaling Commission's ban on commercial whaling in 1982 and subsequent conservation efforts have led to the recovery of humpback whale populations. Today, these majestic creatures can be seen in many of the world's oceans, and their recovery serves as a powerful reminder of the impact that conservation efforts can have.
The recovery of the humpback whale populations is an impressive example of successful ocean conservation efforts.
2. The Restoration of Coral Reefs
Coral reefs are among the most diverse and productive ecosystems in the world, providing a habitat for a vast array of marine species. However, climate change, pollution, and overfishing have led to the destruction of many coral reefs. In response, conservationists have implemented initiatives such as coral farming and restoration projects, which have successfully restored damaged coral reefs and increased their resilience to future threats.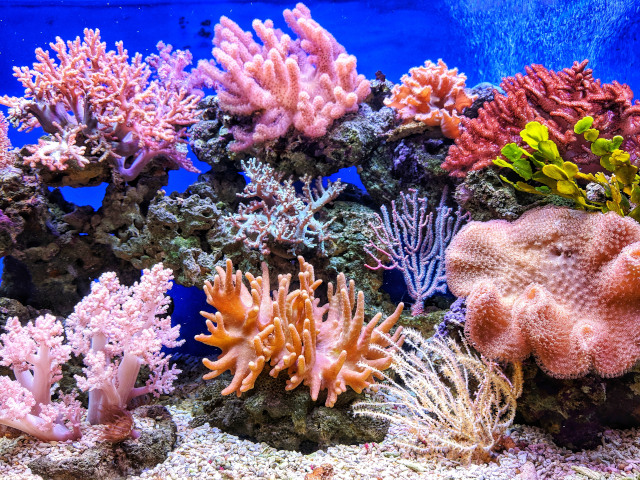 Coral Reef Restauration is vital for a healthy ocean.
3. The Protection of Marine Protected Areas (MPAs)
MPAs are designated areas of the ocean where human activity is restricted or prohibited, aimed at protecting marine life and ecosystems. Studies have shown that MPAs are effective in increasing fish populations, enhancing biodiversity, and improving the overall health of marine ecosystems. For example, the Papahānaumokuākea Marine National Monument in Hawaii has protected a vast area of the Pacific Ocean and has led to the recovery of several threatened and endangered species, including Hawaiian monk seals and green sea turtles.
Papahānaumokuākea Marine National Monument. Photo: ©dlnr.hawaii.gov
4. The Reduction of Plastic Pollution
Plastic pollution is one of the biggest threats facing our oceans today. However, efforts to reduce plastic waste have led to significant improvements in ocean health. For example, the European Union's ban on single-use plastics and the implementation of plastic bag bans in several countries have led to a reduction in plastic pollution in oceans and on beaches.
5. The Protection of Sea Turtles
Sea turtles are among the most threatened species in the ocean, with all seven species listed as endangered or vulnerable. However, conservation efforts such as beach patrols, hatchery management, and the implementation of fishing regulations have led to the recovery of several sea turtle populations. For example, the leatherback sea turtle population in Costa Rica has seen a significant increase due to the implementation of strict conservation measures.
These case studies of successful ocean conservation efforts demonstrate the power of human action in making a positive impact on the health of our oceans. While there is still much work to be done, these success stories serve as a reminder that we have the ability to protect and restore the oceans for future generations.