Hotels and Plastics: The Best Plastic-Free Hotels of 2023
Hotels and Plastics: The Best Plastic-Free Hotels of 2023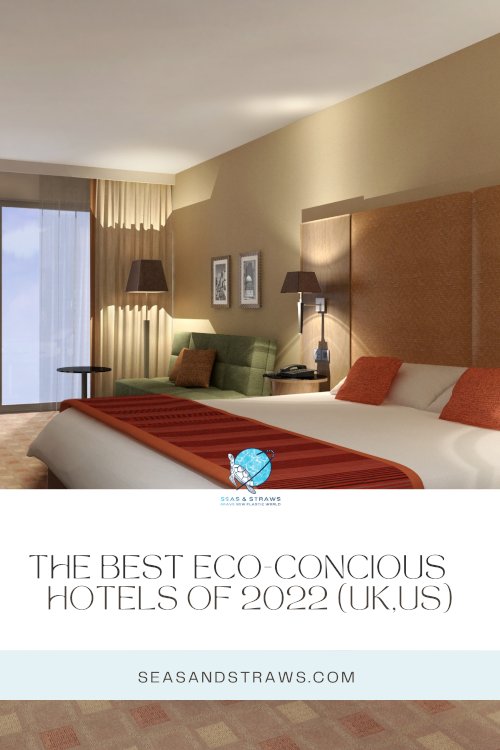 The Best Plastic-Free Hotels Of 2023. Save this Pin for later!
In a mini-series called Hotels and Plastics, we've been taking a closer look at the plastics issue in the hospitality industry over the past few weeks. We started with the problem of single-use plastics hotels face and pointing out easy-to-adopt solutions.
To end the Hotels and Plastics series, let's explore some of the best plastic-free hotels for 2023! These hotels are leading the way in reducing plastic waste and creating a more sustainable future for the planet. Whether you're looking for a historic hotel, an eco-friendly option, or a place that prioritizes sustainability, these hotels offer a plastic-free alternative for travelers who want to reduce their environmental impact.
1. The Good Hotel, San Francisco, California
This hotel is a true leader in sustainability and is dedicated to reducing its environmental impact. It is well known for practicing philanthropy and its belief in doing good for the planet. Much of its decor is made out of reclaimed or recycled construction materials and eco-mindedness is evident in every aspect of the hotel, including unique recreational opportunities like renting Globe bicycles and venturing through the city.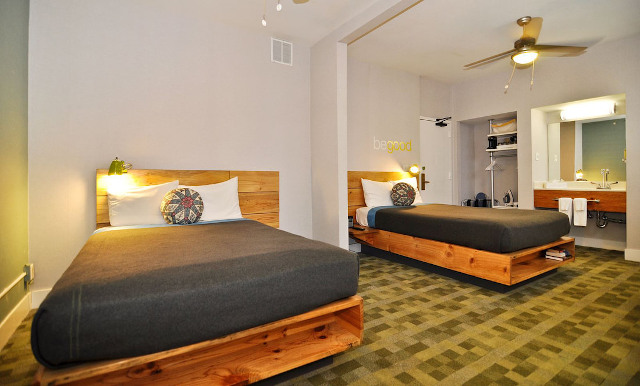 The Best Plastic-Free Hotels - The Good Hotel. Photo:©thegoodhotel.com
2. The Green House, Dorset, UK
Hundreds of changes have been made to the hotel in the last few years with the goal of preserving the environment without cutting back on the comforts that visitors appreciate. As a result, they now recycle everything from coffee beans to oil and use eco-friendly beds and wallpaper that are made with vegetable inks.  The furniture in the guestrooms is a celebration of the best of British design, and it was made by hand in the UK using sustainable materials. Fresh seasonal ingredients are used to prepare meals at The Green House, reducing their carbon impact.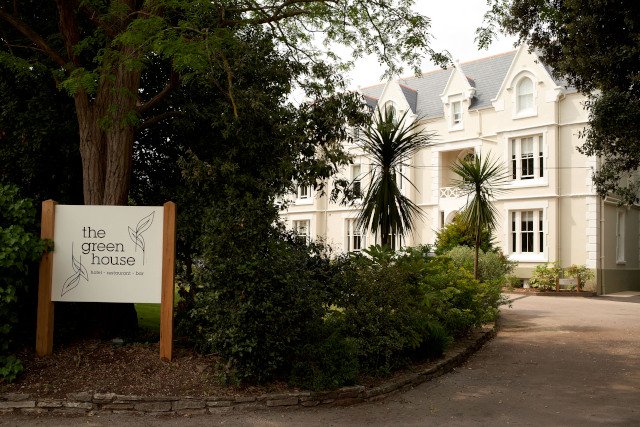 The Best Plastic-Free Hotels - The Green House. Photo: ©thegreenhousehotel.co.uk
3. The Ranch at Rock Creek, US
The resort has maintained its closed-loop sustainability system alongside its Forbes 5-star rating for more than 7 years, refusing to compromise on quality or sustainability! The elimination of single-use plastics, working with local partners to improve fish habitats and organizing programs to support conservation are just a few of its sustainability projects. Although solar lights are already used for pathways, The Ranch is moving toward using only LED or solar lighting. To reduce traffic, it has also encouraged carpooling and walking to work (they even built a mile-long walkway between staff-housing and the ranch). Additionally, each guest room comes equipped with a personal Ranch cruiser or mountain bike so you may explore the grounds in an environmentally friendly manner.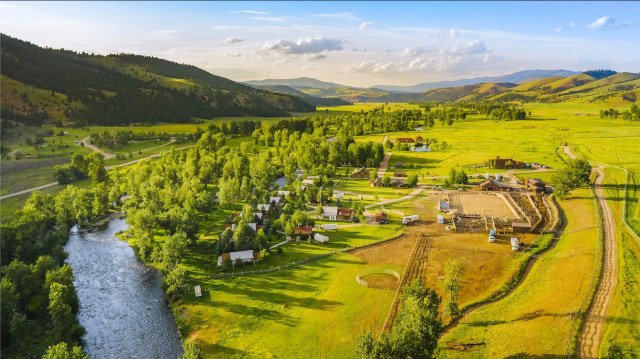 The Best Plastic-Free Hotels - The Ranch. Photo: ©theranchatrockcreek.com
4. The Palms Hotel & Spa - Miami Beach, Florida
Since launching its "Inspired by Nature" sustainability program in 2010, this Miami hotel has implemented numerous green policies. The building is entirely free of single-use plastics, and it has UV windows and low-flow bathroom fixtures to conserve natural resources. Visitors can volunteer to help conserve the local ecology and wildlife at the resort's frequent beach clean-ups.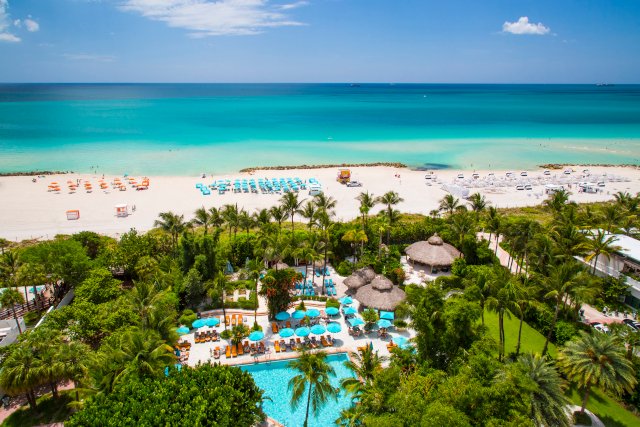 The Best Plastic-Free Hotels - The Palms. Photo: ©thepalmshotel.com
5. The Pig Manors, UK
The six Pig Hotels produce about 17 tons of organic food annually, including mushrooms made from used coffee grounds. Cooking oil is recycled, and seafood is MSC-approved. Garden debris is composted. Pollinators and honey are provided by beehives. Welsh Belu Water is bottled in glass that is 35% recycled, and any earnings are sent to WaterAid. Guests are given a packet of strawberry seeds to plant at home in place of the plastic packaging, and old menus are repurposed as coasters.
The Best Plastic-Free Hotels - The Pig Manors. Photo: ©thepighotel.com
Next time you're planning a vacation, make it an opportunity to reduce your impact and make better choices for the environment by choosing to stay at these eco-friendly hotels.
---
Want To Be Featured And Promoted On Seas & Straws?
Do you have a (single-use) plastic-free and sustainable hotel /guesthouse and want to be featured on this website and promoted on my social media? Contact me! I'd be happy to work with you. 
---
You can be featured on my website!
I'd be happy to feature you on my website. If your venue is sustainable or plastic-free and you want me to write about it or to interview you, send me a message on jana@seasandstraws.com! I look forward to reading from you. 
Want to make your hotel or guesthouse sustainable, too, but not sure where to start?
If you want to make your hotel or guesthouse sustainable as well but aren't sure where to start, I'd love to help you! Email me on jana@seasandstraws.com. In the meantime, check out my comprehensive blog post on The Plastic-Free Hotel Revolution, here!
---
---