Green Haven - How to spend the night plastic-free in Hamburg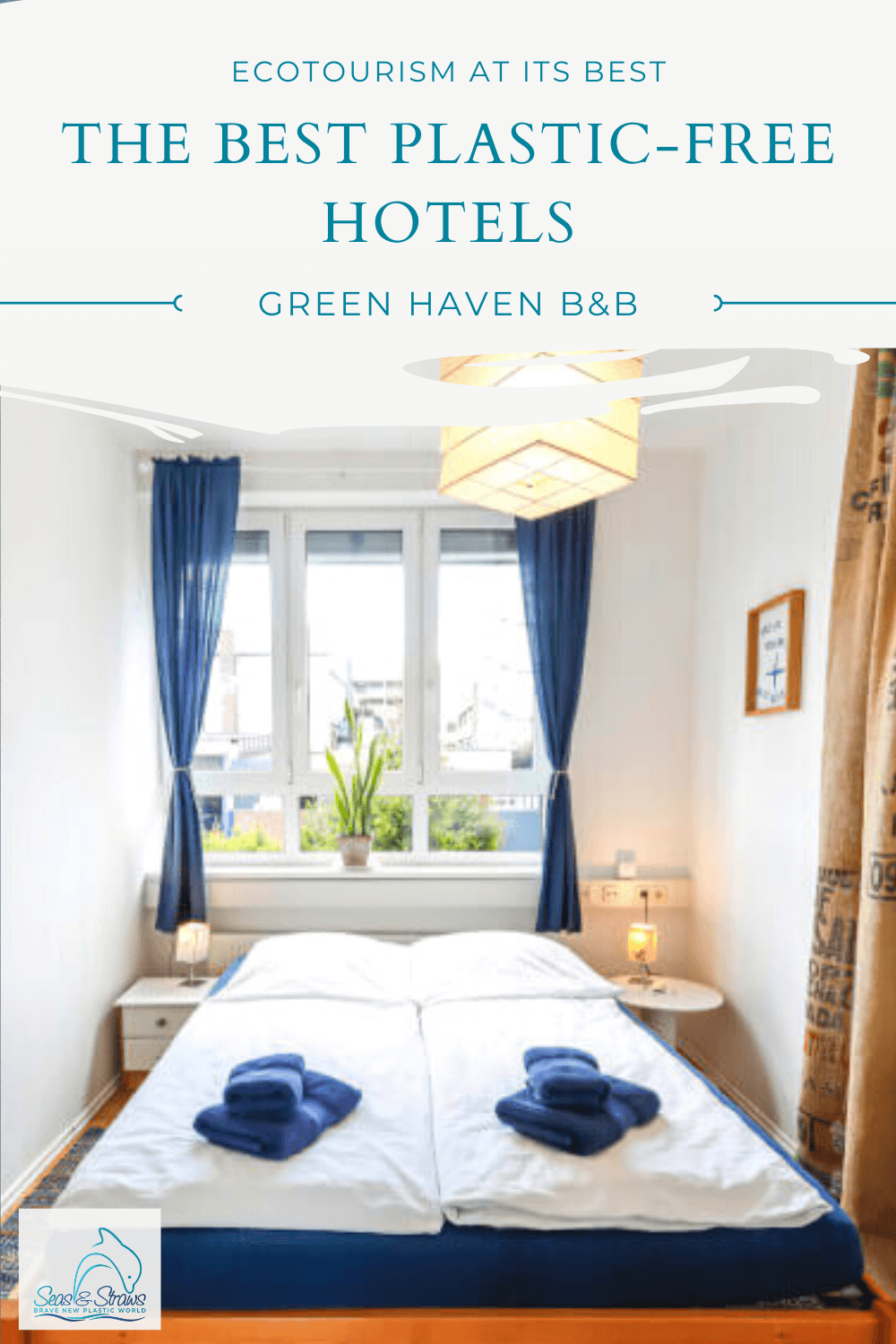 The Green Haven in Hamburg's district Wandsbek is a small Bed and Breakfast that specializes in being completely vegan but also puts great emphasis on being sustainable and as plastic-free as possible. It is also zero-waste and the owner, Christiane, even makes the hand soap and detergents herself in order to avoid buying small packages.
The owner, Christiane, has worked in the hospitality industry for years but could never identify with the throw-away mentality. So she decided to realize her ideals of sustainabilty with her own hotel. She is also the co-founder of the best-known zero waste shop in Hamburg, Stückgut.
Here are some insights.
Green Haven's rooms - Natural Materials upcycled
You can feel that Christiane is intent on making her guests feel welcome and comfortable. Green Haven is cozy and familial. There are only 4 rooms and a trailer (which I slept in). All of them are furnished in the maritime style that's typical of Hamburg.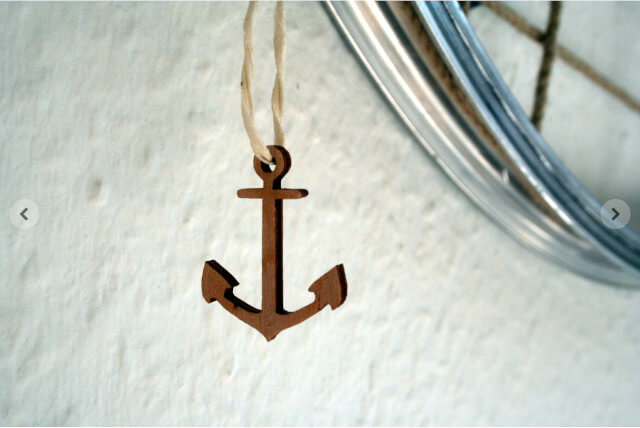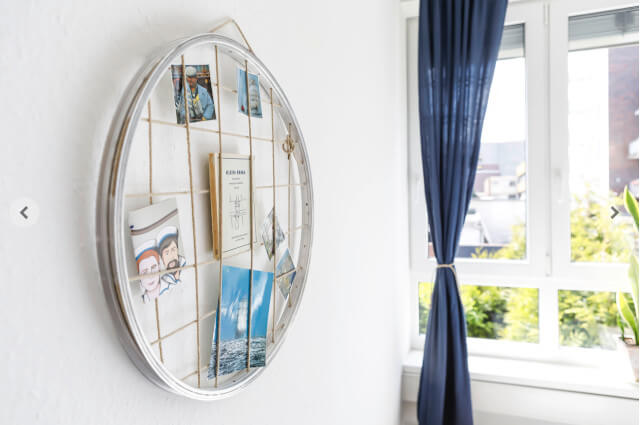 Many things in the rooms are upcycled and hand-made. In one, the bed is made of white painted wooden pallets. 

In another the bedside table is a beverage crate (of an organic beverage, not beer!). The couch pillows are covered with old burlap sacks and sailor's knots hang on the wall. Natural materials predominate. 

The comforters and pillows are vegan, that is without goose down. Christiane told me she had the choice between synthetic and natural materials, but ultimately opted for synthetic because it can be washed at a higher temperature (which is more hygienic for a hotel).
However, some pillows are made of recycled PET.
Green Haven's kitchen is vegan, organic and plastic-free
The kitchen is also plastic-free. Tea and coffee is bought in bulk and not in tea bags (which contain plastic).
Waste separation is very important. There are trash cans for recycling waste, paper, glass, organic waste and residual waste. The latter two are lined with old newspaper instead of plastic bags. 
Did you know that the city of Hamburg gives out paper bags for free in order to keep people from using plastic bags? That includes bioplastic bags which, contrary to general belief, need just as long to degrade as normal plastic (find out more about bioplastics).

Detergents and cleaning agents are purchased in 5 liter canister or paper bags. Once the canister are empty, they are sent back to the supplier to be recycled or refilled.
Christiane even makes the hand soap herself. She buys organic soap flakes in large paper bags and boils them with water, sometimes adding nurturing or essential oils.

Ever heard of Agave as a substitute for plastic? The dish brush is made of wood and Agave fiber. The sponge is recycled.

The bathroom - plastic-free products for sale
There's not much to say about the bathroom. As it is a B&B, everyone brings their own bathroom utensils (preferably your plastic-free bathroom kit), so you won't find shower gel or shampoo in little plastic bottles. 
The bin is simply a large olive oil canister made of metal and obviously without an inner liner bag.

Both in the kitchen and in the bathroom, plastic-free products from the unpacked store are available for purchase.

Hair Soap
Shower Soap
Toothbrushes made of bamboo
Menstrual Cups
Bamboo Q-tips
Fruit and vegetable bags for shopping
In addition, there's a notice informing how every single one can save plastic in their own bathroom.

Conclusion
Although her focus lies on being vegan, you can see how much effort Christiane has put into making her small B & B sustainable and eco-friendly. Every little detail has been given a lot of thought and every item has been researched carefully in order to find the one with the least environmental impact.
Green Haven is definitely worth a visit, not only for vegans but for everyone who is concerned with sustainability. It's a great example of what's possible if you try and I enjoyed my stay there very much.
---
You can be featured on my website, too!
I'd be happy to feature you on my website. If your venue is sustainable or plastic-free and you want me to write about it or to interview you, send me a message on jana@seasandstraws.com! I look forward to reading from you. 
Want to make your hotel or guesthouse sustainable, too, but not sure where to start?
If you want to make your hotel or guesthouse sustainable as well but aren't sure where to start, I'd love to help you! Email me on jana@seasandstraws.com. In the meantime, check out my comprehensive blog post on my services for The Plastic-Free Hotel Revolution, here!
---
---