Educational Initiatives to Protect Our Oceans
TEACHING THE NEXT GENERATION: Educational Initiatives to Preserve and Protect Our Oceans
As we work towards finding solutions to ocean pollution, it becomes essential to engage and educate the next generation. By equipping young minds with knowledge, empathy, and a sense of responsibility, we can foster a generation of ocean advocates who will actively contribute to the preservation and protection of our precious marine ecosystems. In this blog post, we will explore the significance of educational initiatives in creating a sustainable future for our oceans.
The Importance of Ocean Education
Ocean education plays a crucial role in raising awareness about the issues affecting our oceans. It helps children understand the interconnectedness of marine ecosystems, the impact of human activities, and the urgent need for conservation efforts. By instilling a sense of wonder, curiosity, and love for the oceans, educational initiatives can inspire future generations to take action and become responsible stewards of our blue planet.
1. Integrating Ocean Education into School Curricula

One of the most effective ways to promote ocean conservation is by integrating it into school curricula. By including lessons and activities related to marine ecosystems, pollution, and sustainable practices, we can ensure that students develop a deep understanding of the importance of protecting our oceans. This can be done through interdisciplinary approaches, involving subjects such as science, geography, art, and social studies.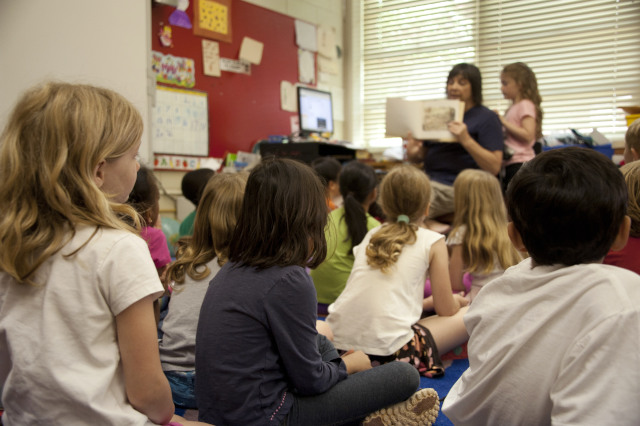 Implementing ocean literacy into the school curriculum is crucial.
2. Hands-on Experiences

Beyond classroom learning, hands-on experiences are invaluable in fostering a connection with the oceans. Field trips to coastal areas, marine research centers, or aquariums can provide students with direct exposure to marine life and ecosystems. Additionally, engaging students in citizen science initiatives, such as beach cleanups or water quality monitoring, can empower them to actively contribute to data collection efforts while making a positive impact on their local environments.

Learning by doing: beach cleanups are an effective way to teach kids about the ocean.
3. Collaboration with Conservation Organizations

Collaborating with conservation organizations can enhance educational initiatives by providing access to expert knowledge, resources, and community engagement opportunities. By partnering with local NGOs, marine research institutes, or government agencies, educational institutions can offer students a broader perspective on ocean conservation efforts and involve them in relevant projects and campaigns.

A partnership with a conservation organization or an aquarium can offer students a broader perspective on conservation.
4. Technology and Virtual Learning

In an increasingly digital world, leveraging technology can be a powerful tool for ocean education. Virtual reality experiences, online courses, educational apps, and interactive websites can bring the wonders of the ocean into classrooms worldwide. These resources can enhance traditional teaching methods, making ocean education more accessible and engaging for students regardless of their geographical location.

5. Youth-led Initiatives and Empowerment

Empowering young people to take leadership roles in ocean conservation is essential. Encouraging students to initiate their own projects, organize awareness campaigns, or participate in youth-led conferences and summits allows them to develop valuable skills, build networks, and become agents of change. By supporting and amplifying their voices, we can nurture a generation of young environmentalists who will drive positive action.
Empowering children to take leadership and initiate their own projects allows them to become agents of change.
Educational initiatives are a critical component of addressing the challenges posed by ocean pollution. Together, let's inspire and equip young minds to become the custodians our oceans desperately need.