What Does Zero Waste Mean
What Does Zero Waste Mean?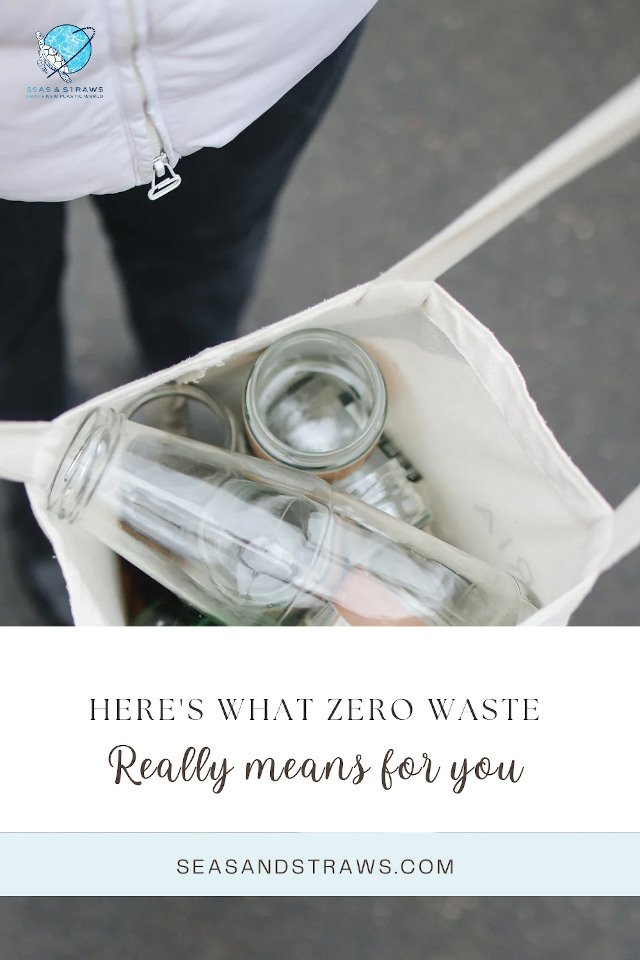 What does zero waste mean? Let's start with a definition by The Zero Waste International Alliance (ZWIA): "Zero waste: The conservation of all resources by means of responsible production, consumption, reuse, and recovery of products, packaging, and materials without burning and with no discharges to land, water, or air that threaten the environment or human health."
But, let's strip away the technical terms and focus on the core: the simple understanding that we, as humans, should live in a way that stops producing waste that is harmful to us and our environment.
However, unlike activities like recycling, zero waste goes beyond what happens after the life of an object to what happens even before it is created. It takes into account a product's complete life cycle, starting with product design, and foresees the use and management of materials in ways that maintain value, reduce negative effects on the environment, and conserve natural resources.
If you've been reading my previous posts, you'd realize that the zero waste goals are very closely linked to the concept of the circular economy - this is the most ideal world we can strive for.
Who can be zero waste?

Everyone and everything! If you can produce waste, you can go zero waste. That includes maximalists and chronic hoarders, the super-rich and the super-poor, and most importantly - businesses! As the creators of all goods that eventually end up in waste, it's super important that businesses adopt the zero waste mindset into creating so that we the consumers can easily make sure that we don't end up throwing away products into landfills.
A lot of companies are beginning to realize this, and with public pressure are slowly transitioning into the zero waste era. There's also a rising wave of businesses that start with the zero waste mindset right off the bat. If you're interested in anything from food, to clothes then you should check out this list that I've made of the best zero waste shops of 2022.
The Zero Waste movement is gaining momentum and putting pressure on businesses.
What does zero waste look like?
All actions, big and small, go a long way to creating a zero waste society. Some simple steps you can take to make this switch include:
Ditch the single-use plastics
The ubiquitous plastic is the biggest problem and if you want to become zero waste, you need to find a way to reduce your plastic consumption. That includes plastic bags, straws, cups, food packaging, etc. I write so much about how it is bad for your health and the environment. Switching doesn't have to be hard though. There are so many alternatives that I've combined for you here and if you want super affordable products with amazing designs then my gift shop is absolutely perfect for you!
Above all, going zero waste means reducing your plastic consumption.
We live in a consumerist society, which means there's a lot of emphasis placed on always buying things like the newest fashion trends or the latest iPhone. This often leads to a lot of waste, because we end up with a pile of things we don't actually need or use. Take a pause from buying, and reassess your life. What things can you go without? What things do you really need? Scale back into minimalism and see how your waste reduces.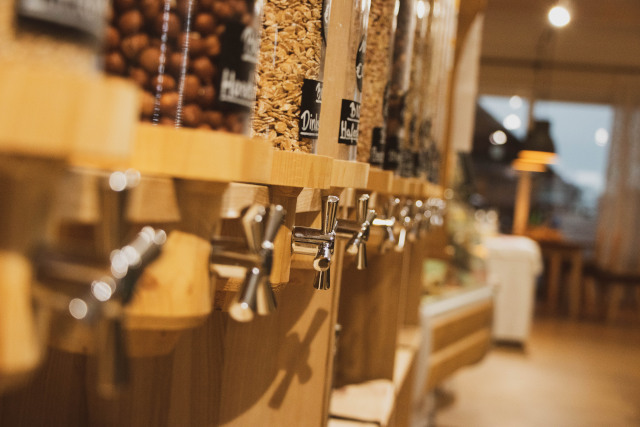 Re-evaluating what you buy and where you buy it will help a lot on your zero waste journey.
Thrifting saves clothes and other goods from ending up in landfill, whilst signaling to brands that we need them to create items that last (from sustainable, durable materials like bamboo or cotton). That means you extend the life of products, and reduce the number of products you would normally buy and which would've eventually ended up in landfills. Another thing you can do is to upcycle, which is simply to take something old of yours and turn it into something new! You could upcycle old jeans into a handbag, or old shoes into a flowerpot. You save money and the environment with this.
What else do you need to know?
In reality, we are far off from being able to truly live zero waste. There are certain things that we'll always need (like electronics) that aren't zero waste. This shouldn't discourage you though! It means even if you occasionally fall off and buy something wasteful, you can always go back to striving to live a zero waste life.

Want more tips on going zero waste? Then get your Weekly Planner
Plastic-Free Through The Year - Week by week to a life without plastic.
The planner is undated, so you can start any time, and it will accompany you for a whole year! Get it now and start your zero waste journey!