Plastic-free Stores Near Me
7 plastic-free stores near me (Online and Offline -US / UK)
Are you ready to start buying plastic-free, zero-waste products but aren't sure where to get them from? Then this post is for you.
Here's a breakdown of the top 7 plastic-free stores (both online and offline) across the UK and the US you can check out:
Plastic-free stores near me - Online Shops
They've got all you need to make your pantry and bathroom a plastic-free and zero-waste paradise (Want more tips on creating a beautiful zero-waste bathroom? Check out my other articles on this). Favorite picks include organic dried fruit, nuts, seeds, grains, legumes, and pasta. For your bathroom, we're looking at bamboo toothbrushes, mason jars, and more.
I'm a huge fan of DIY skincare - not only am I able to customize my skincare to suit my skin needs, but I'm also able to avoid toxic chemicals and save some extra bucks buying in bulk. If any of these sound interesting to you, Acala is the place to be. Their amazing DIY skincare section has all you need to get started.
Not a fan of DIY? They also have tons of eco-friendly makeup and skincare you can choose from.
Mothers, alert! They also provide a ton of plastic-free baby products. On recycling, you can return your empty glass bottles to them free of charge. Also, one tree is planted every time you order.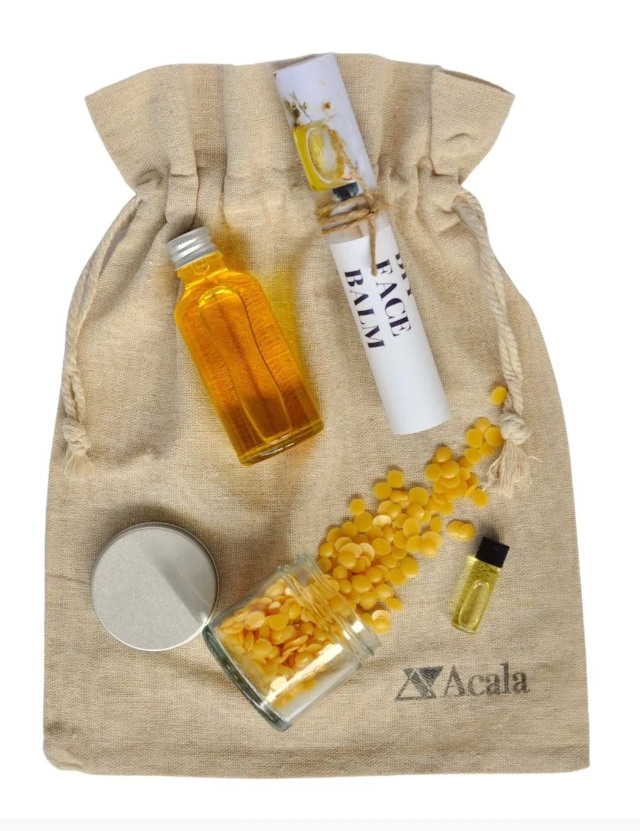 Acala's DIY kits have everything you need to get started. Photo: ©acalaonline.com
They deal in vegan refillable bath/beauty items, essential oils, gifts, and housekeeping supplies. You have the option of a refillable pouch which they keep sanitary by pressure washing and UV sterilizing before refilling. They ship using minimal packing that may be reused and repurposed. In rare cases, used bubble wrap may be provided to protect glass bottles. They also participate in the 1% for the Planet initiative.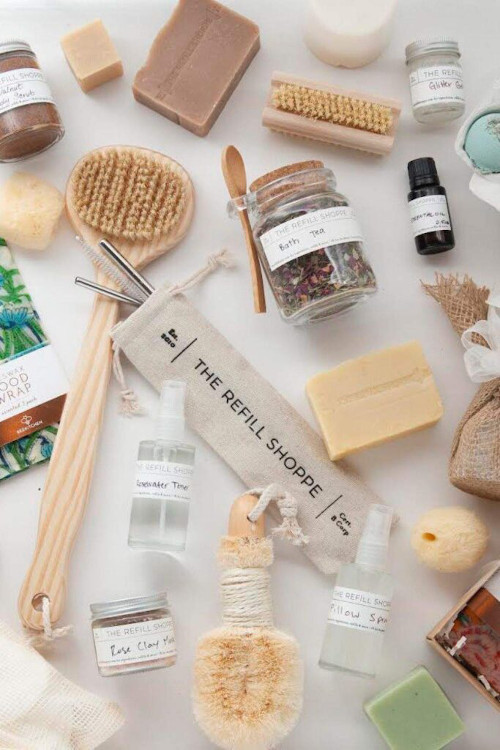 The Refill Shoppe with its clear, uncluttered interface invites to browse. Photo: ©therefillshoppe.com
Their main focus is zero waste skin care, hair care, and wellness but they also provide refillable environmentally friendly pens and planners, plant-based eye treatments, and eco-friendly deodorant. Their cosmetics and personal care products are cruelty-free, and each product description contains information about where the product originates from, who creates it, and what to do when it's no longer usable. All products are packaged in reusable/recyclable cardboard, crinkle paper, or kraft paper and sealed with paper tape.
Plastic-Free Stores Near Me - Physical shops
This is a sustainable lifestyle store and refillery. A great place to find many plastic-free zero waste alternatives when it comes to cleaning, laundry, and personal care supplies in addition to pantry staples. They additionally carry out a "full-service" (they weigh, scoop, pour, and refill for you). They're located in Gainesville, Florida but you can also shop online.q
The uniqueness is in the name, a shop that helps you reduce your waste by giving you none! They sell sustainable alternatives to our everyday products and source from people and brands that are also committed to creating a positive environmental impact. Everything they sell can be reused, refilled, composted, or recycled. Located in New York, you can also shop online.
The Package Free Shop does not sell anything that might end up in a landfill. Photo: ©packagefreeshop.com
Located in Leeds, UK this is your one-stop for all things plastic-free and zero waste. From your kitchen to your kids' playroom it's a great fit for everyone.
Which of these have you tried out or will you try out? Share your favorites with the community on Twitter.