The Togetherband - together for a healthy planet and a sustainable future
The sustainability goals of the UN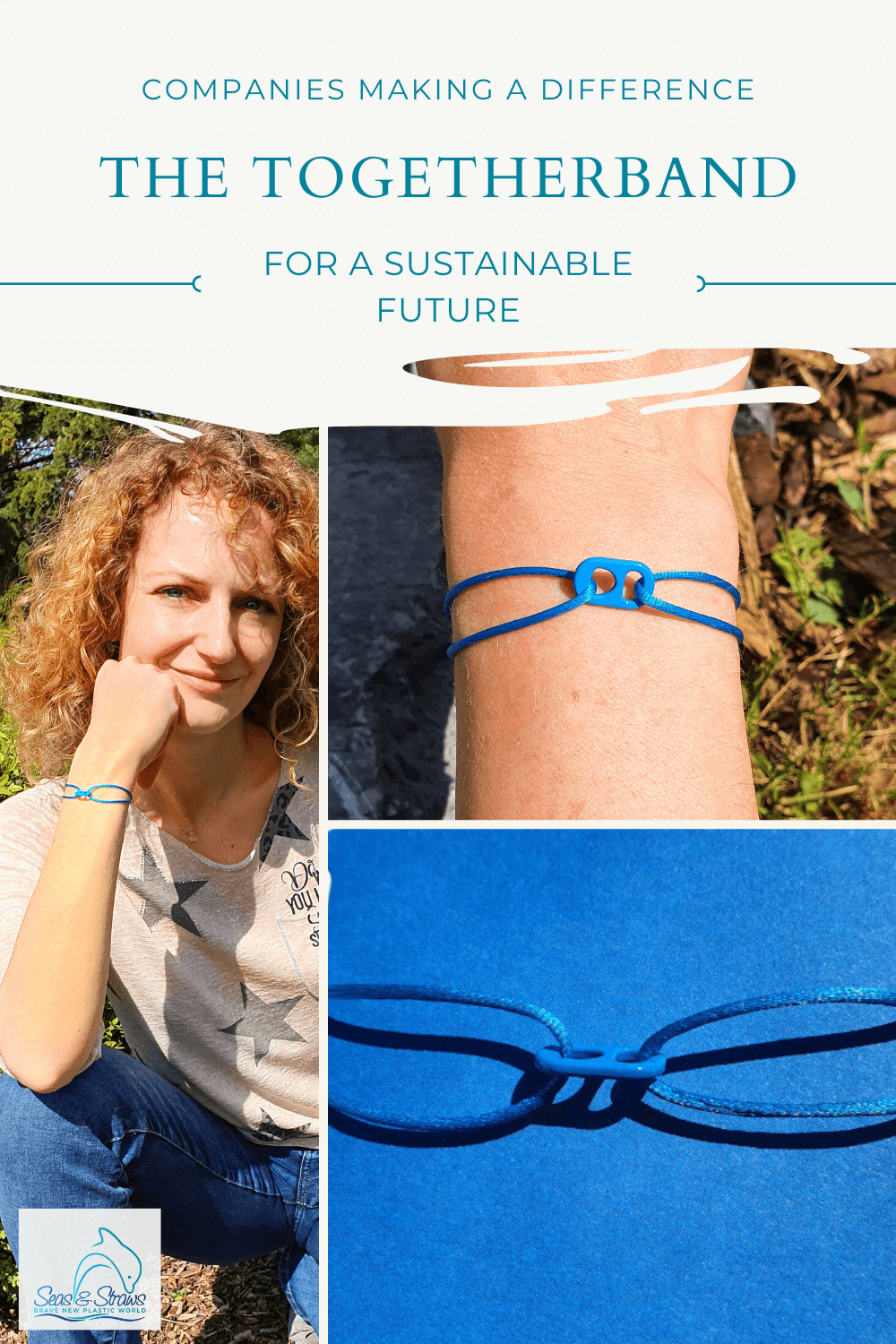 Do you know the 17 Sustainability Goals of the United Nations? They were adopted by all UN member states in 2015 with the aim of making the world a clean, healthy and sustainable place by 2030. Each of the 17 goals tackles a fundamental problem of our time and only when we have solved all these problems will the world become a place worth living for future generations. 
Here they are:
GOAL 1: No Poverty
GOAL 2: Zero Hunger
GOAL 3: Good Health and Well-being
GOAL 4: Quality Education
GOAL 5: Gender Equality
GOAL 6: Clean Water and Sanitation
GOAL 7: Affordable and Clean Energy
GOAL 8: Decent Work and Economic Growth
GOAL 9: Industry, Innovation and Infrastructure
GOAL 10: Reduced Inequality
GOAL 11: Sustainable Cities and Communities
GOAL 12: Responsible Consumption and Production
GOAL 13: Climate Action
GOAL 14: Life Below Water
GOAL 15: Life on Land
GOAL 16: Peace and Justice Strong Institutions
GOAL 17: Partnerships to achieve the Goal
The Togetherband
In order to draw attention to these goals, the sustainable fashion brand Bottletop teamed up with Bionic and UBS and created 17 beautiful wristbands - one for each goal.
The bands are available in 2 versions - classic and mini. Regardless of which version you prefer, every box comes with 2 identical bracelets - one for you and one to give to a friend who shares your values. In this way we can all spread the word faster and raise awareness about the 17 Sustainability Goals.
Buy one Togetherband, get two. You get two identical wristbands - one for you, one to give away. Photo: Seas & Straws
The project itself is altruistic. 100% of the proceeds go towards raising awareness about the goals as well as funding projects that work towards achieving them (unless you buy in May, then 50% of the earnings go towards fighting Corona).

And lastly, with the purchase of a pair of bracelets you help clean the ocean, because every pair you buy pulls 1kg of plastic from of the sea. Nice, isn't it?
What is the Togetherband made of?
Every Togetherband, no matter which goal, is made from upcycled ocean plastic that was recovered from the coasts of Costa Rica and the US. A company called Bionic, which specializes making yarn from ocean plastic, made it into a rope.
The clasps are upcycled stainless steel from decommissioned, illegal firearms. They have the form of a ring pull, Bottletop's signature.
Everything is handcrafted in Nepal and comes to you in a plastic-free cardboard box, also recycled.

So the whole thing - the rope, the clasp and the packaging - is 100% recycled and recyclable. Isn't that a positive second life for something so destructive for humans (firearms) and animals (ocean plastic)?
Everything about the Togetherband is 100% recycled. No waste. Photo: Seas & Straws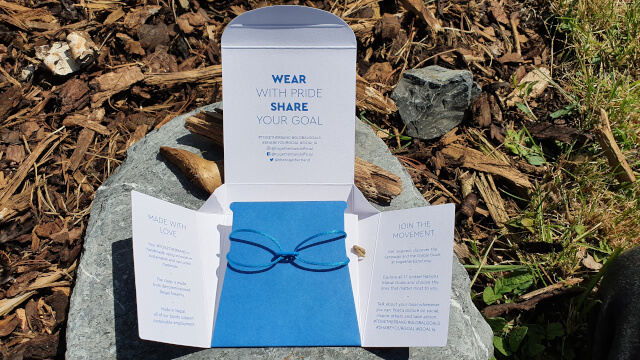 The Packaging is recyclable, minimalist and stylish. Photo: Seas & Straws
What do
I think
?
Naturally, I am wearing goal no. 14 - Life below water. Goal 14 commits to fighting ocean pollution, restoring ecosystems, conserving marine areas and promoting sustainable fishing. I think that's a goal well worth supporting.
The bracelet is beautiful. It's a vibrant blue color that draws attention. 
I'm still chalk white, but the color will look stunning on sunkissed summer skin. The "plastic" rope feels very soft to the touch, almost like silk. I don't feel it at all on my wrist. 
You can adjust the band easily to every wrist size. That's a good thing, since I have the wrist of a child and bracelets are often too big. For that reason I chose the mini version but I'm sure classic is just as beautiful. Mini looks small and elegant on my tiny wrist.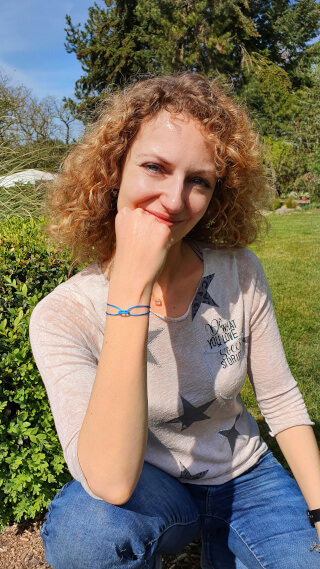 Wear your band with pride. And raise awareness. Photo: Seas & Straws
I like the look of the Togetherband. I like the feel of it. I like the materials they used and the mission behind it.
There are two identical bands in every package. Wear one yourself and give one to a friend you know will support your vision of cleaner, healthier oceans, free from plastic and with plenty of fish. Every pair you buy will support and draw attention to the 17 sustainable development goals. Every pair you buy will also pull 1 kg of plastic from the oceans. That's a whole bunch of good reasons to get yourself (and your friend) a Togetherband. Or your mom - like I did.
Together for a sustainable future.
You can buy your Togetherband directly from the official website. 
---