Plastic Free Baby Shampoo
The All-time best Non-toxic Plastic-free Baby Shampoos
We only want the best for our little ones. Unfortunately, when it comes to food and cleaning products, you should look very closely at the label, because many products contain chemical additives and unhealthy ingredients that can harm your baby. It goes without saying that everything that comes into contact with your little one should be as natural as possible, but have you ever thought about the fact that plastic can also have a harmful effect on your child's health and development? Plastic contains a whole range of toxic ingredients, that you might be feeding your kid.
In this post, we'll devote some time to hair care. Unfortunately, baby shampoo manufacturers often use chemicals and plastics that are not only proven to be harmful to babies, but also release tons of microplastics into the blood, leading to many negative effects like asthma, cancer or hormone issues. There's no need to panic, though. Nowadays, there are plenty of chemical-free, plastic-free baby shampoos that will protect your little one's little head from harsh cleansers and drying substances, and I've rounded up some of the best for you here!
Plastic-Free Baby Shampoo & Wash from Tiny Yellow Bungalow
The Yellow Bungalow promises two things at once: a plastic-free packaging (it comes in a recyclable / compostable paper box) and a plastic-free baby shampoo and wash made with calendula and oatmeal that contains absolutely no harmful chemicals.
But that's not all. The oils and butters in this wash moisturize the skin, so there's no need to apply lotion afterwards. It comes in a solid form (which I love), but if you're not a fan of soap bars, you'll get simple instructions on how to turn your cleaning bar into a liquid soap when you order. To top it off, every time you make this good choice for your baby, you're also saving the planet! The Yellow Bungalow plants a tree for every bar of soap purchased.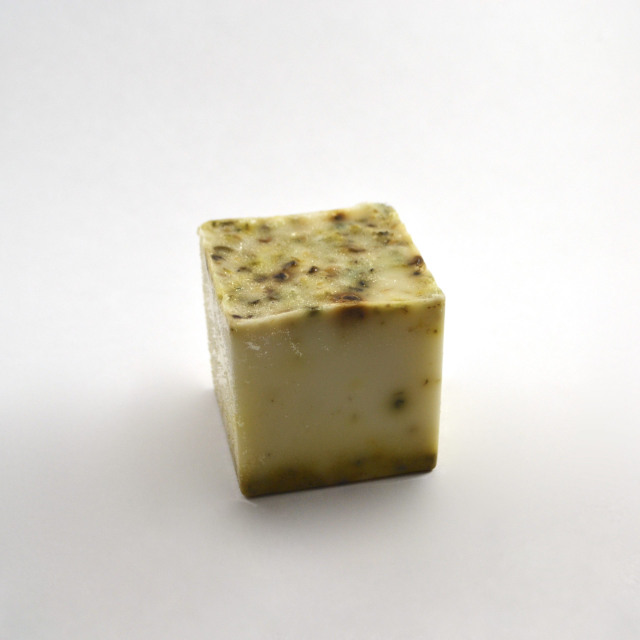 Tiny Yellow Bungalow offers all natural, plastic-free shampoo bars without harmful chemicals. Photo: ©tinyyellowbungalow.com
Dr. Bronner Pure Castile Soap
Dr. Bronner soaps are very popular, and for good reason. Not only are they inexpensive (they're a concentrated formula, so you don't have to pay for water weight or other fillers) and multipurpose, but they also have an impressive list of certified organic and fair trade ingredients in a formula that's gentle enough for babies (the ingredients are water, organic coconut oil, potassium hydroxide, organic olive oil, organic fair trade hemp oil, organic jojoba oil, citric acid, and tocopherol (vitamin E)).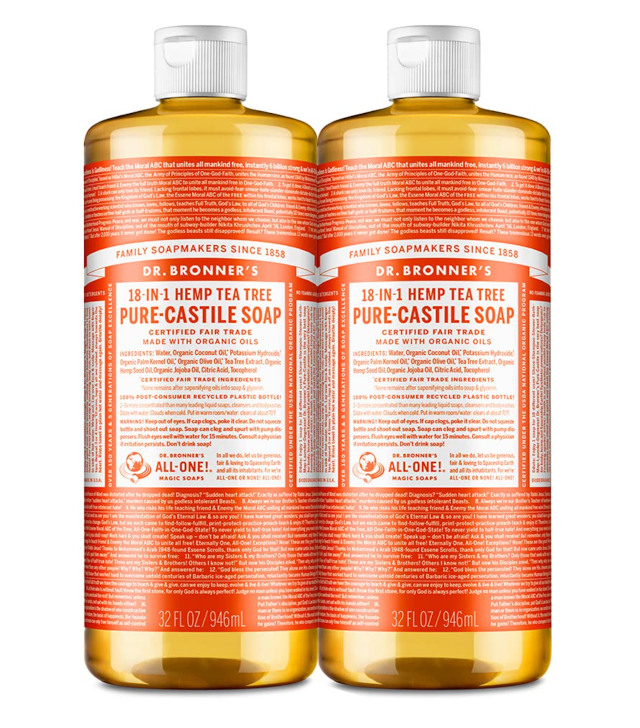 Dr. Bronner pure castille soap comes without synthetic preservatives, detergents or foaming agents. Photo: ©drbronner.com
Earth Mama's Organic Baby Shampoo
The soap of choice of many hospital neonatal units, this organic lavender baby shampoo (which doubles as a body wash) is free of synthetic surfactants, triclosan, parabens, sulfates, phthalates and artificial fragrances. Unfortunately, due to the record high breakage rate of their glass packaging during shipping, they have switched to plastic packaging - but the packaging is free of BPA. If you're looking for a vegan alternative, this is the shampoo for you as well.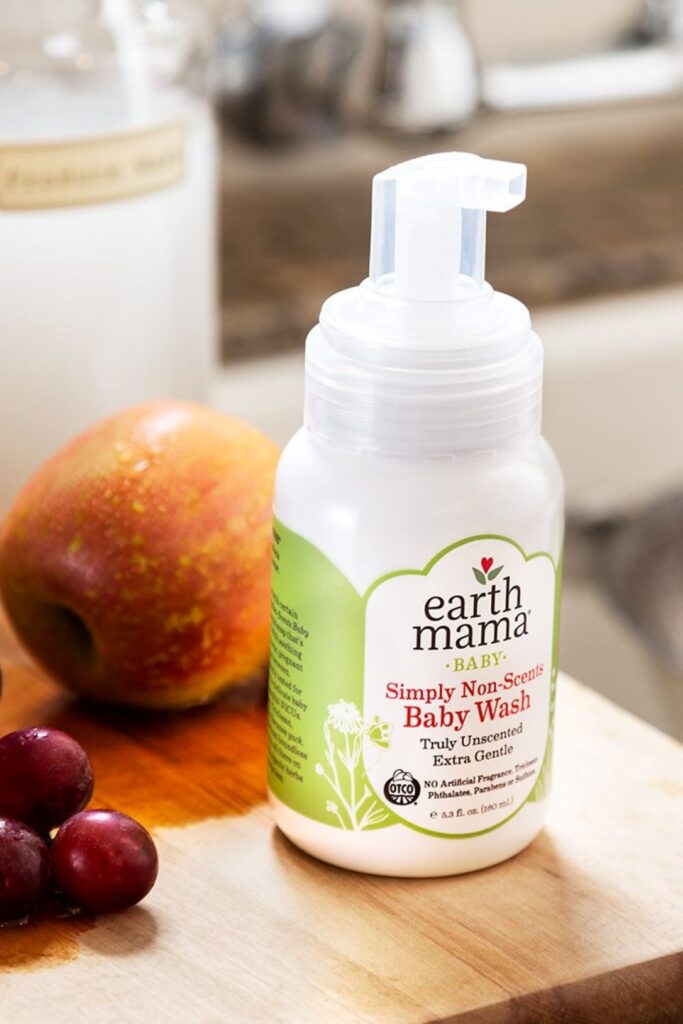 This mild shampoo and body wash by Earth Mama contains no harsh chemicals. Photo: ©earthmamaorganics.com
Plaine Products' Organic Baby Shampoo
Here you'll find a one-stop shampoo that the whole family can use - including your little darlings. It's particularly well suited as an organic baby shampoo, as all ingredients are non-GMO and biodegradable, and have been verified in the Environmental Working Group database.
The main ingredient of the shampoo is not water, but an aloe that soothes the scalp. The shampoo is also available in different fragrances (rosemary-mint-vanilla, citrus-lavender and unscented which is extra-sensitive). It also comes in plastic-free, recyclable aluminum bottles so it can be refilled through their refill and return program.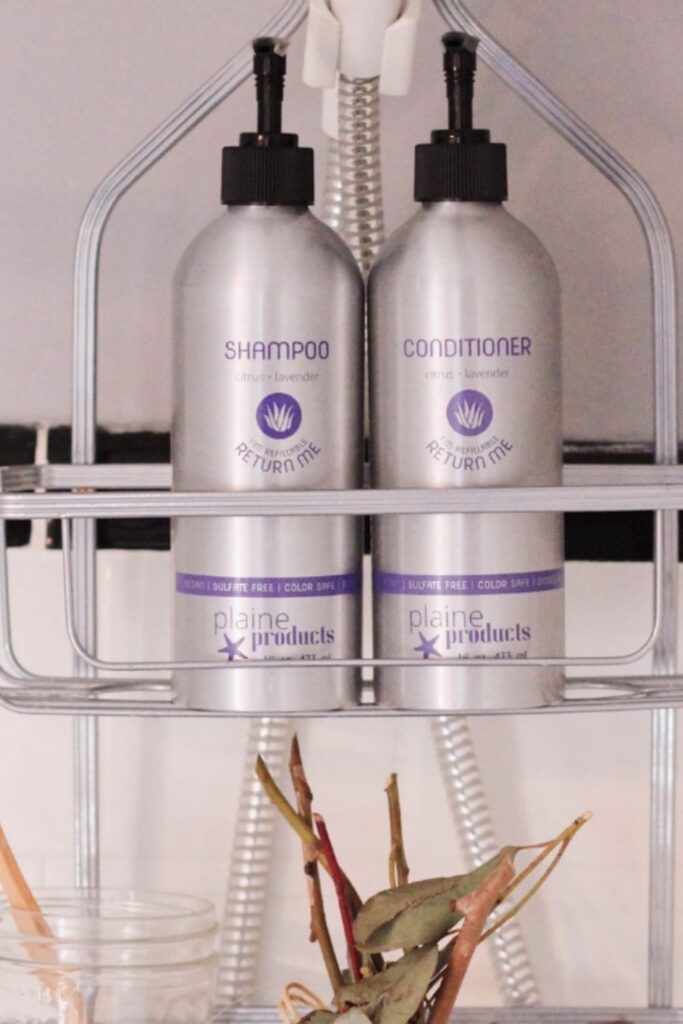 Refill, Reuse, Rejoice - that's the motto of Plaine Protect. A truly circular option. Photo: ©plaineproducts.com
Final tips
Regardless of which shampoo you choose, these are the three things you should make sure to look for

make sure it is fragrance and perfume free
it should contain only natural ingredients and no harsh chemicals or detergents like sulfates and parabens, and 
look for microplastic-free formulas and, if possible, plastic-free packaging.
EWG ratings can also be helpful.