Environmental protection in times of Covid-19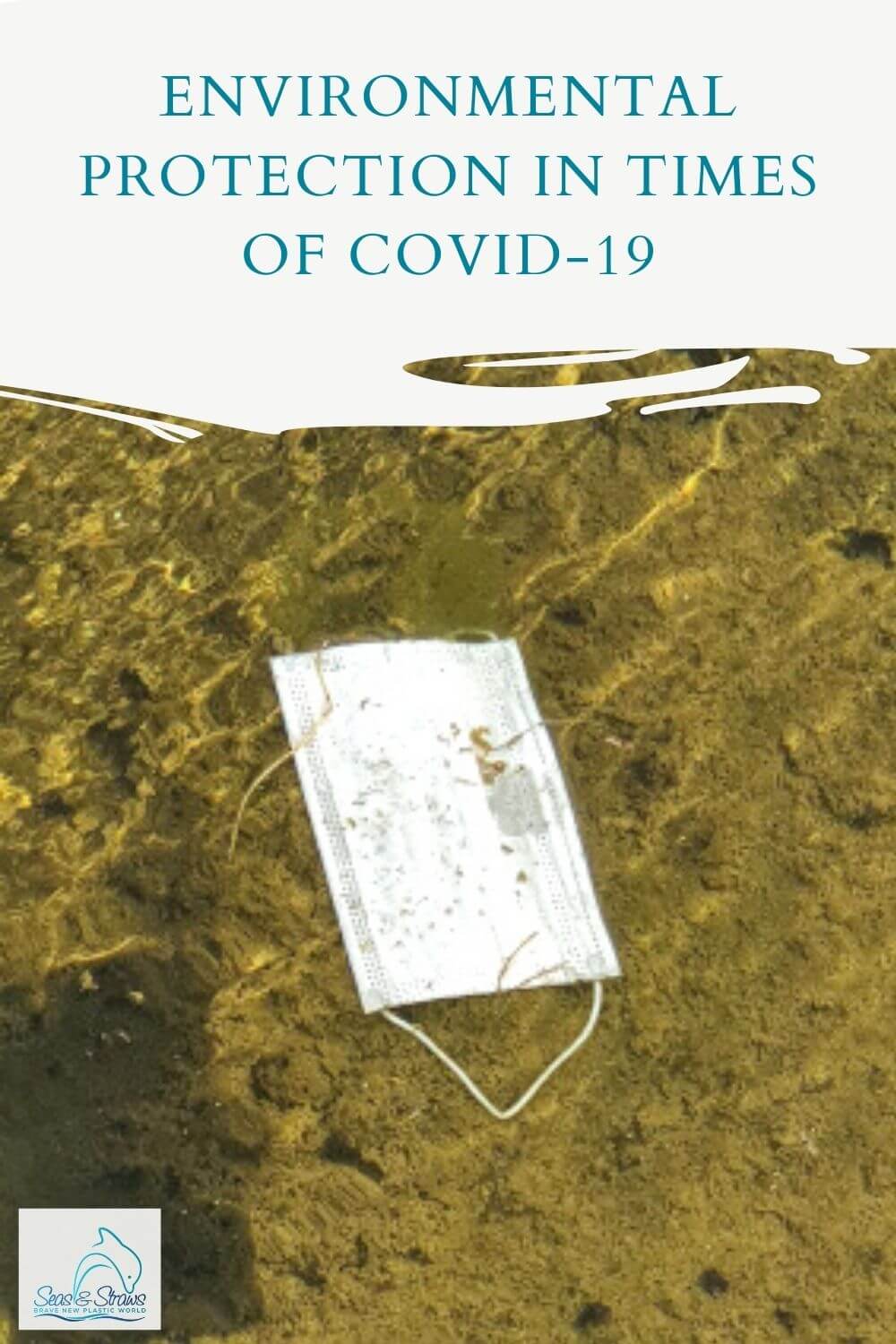 2020 is a bum year. The coronavirus has the whole world firmly in its grip. Factories are at a standstill, workers have been suspended or laid off, travels and vacations have been canceled. But there is one industry that benefits from all this: the plastics industry.
How? As we are all trying to protect ourselves as best we can from infection, we buy disposable gloves, masks, hygiene wipes, liquid hand soap, or bottles of sanitizer en masse.
The loser is the environment. Those single-use masks, gloves, and wipes that promise to protect us for a few minutes, often end up in ditches, on sidewalks, in rivers, lakes, and oceans. And since they are not biodegradable (as they are made of plastic), they remain there for decades and become a real danger to animals. Environmentalists are sounding the alarm. Already, they are warning of a new ecological disaster.
Health experts say that reusables are safe in times of Covid-19!
But environmentalists are not the only ones voicing their concerns. Over 125 health experts from 19 countries don't tire of emphasizing that reusables are safe even in times of the pandemic! They even signed onto an official statement. In so doing, they publicly dispute the claims of the plastics industry that only throwaway items are safe.
We should listen to the scientists rather than the plastics industry which is trying "to profit from the pandemic to promote throwaway plastics and scare people away from reusable items", says Greenpeace USA Global Project Leader Graham Forbes.
We don't have to wear disposable surgical masks. Reusable and washable fabric masks are just as effective, and even much more hygienic. According to tests, the coronavirus was still detectable on the outside of disposable surgical masks after 7 days. That's longer than on any other material tested!
Disposable gloves protect less against the virus than regular hand washing. Hand sanitizer from the drugstore help with common bacteria but not viruses.
Still, despite the plea of experts, the use of plastic is touted in politics, media, and advertising as effective protection against the virus. Bans on single-use plastic items like bags, straws, and cutlery that had already been underway have been paused in almost all countries to curb the spread of the virus. Totally unnecessary, as scientists keep emphasizing. The petroleum industry, on the other hand, is pleased. While lower traffic volume and grounded airplanes forced them to slow the production of gasoline, they quickly found another way of making profit: by switching to producing plastic.
What can you do?
Covid-19 has nullified all advances in plastic reduction and environmental protection. If anything, we use more disposable plastic now than ever before, and it will take years to recover from the regression caused by the virus.
What can you do?
Please don't listen to the marketing campaigns of the oil and plastics industry. They try to push disposable plastic and demonize reusables. It is not true. Reusable materials like stainless steel or glass are just as safe as they were before the pandemic. Products made of these materials can be cleaned in the dishwasher and are easy to disinfect. Fabric masks are just as effective as disposable plastic masks. We must not allow ourselves to be scared by the marketing campaigns of big corporations. We can and will beat this virus, but not at the expense of the environment.

---