In the issue: Your one stop shop for zero waste products, organizing a plastic-free Easter egg hunt, the history of ocean pollution, rising tide of ocean threats

Hey there!
Welcome to all new Spotlight subscribers (and we got a lot of new subscribers this month)!
I just got back from a fantastic EarthX conference. My own booth was very successful and everyone who stopped by was amazed by the bamboo and coconut products on display. If you haven't seen them yet, be sure to do so in my store (link below).
And in case you missed my post about Earth Day: To celebrate EarthX and Earth Day, I also gave away my "Plastic-Free Through the Year" weekly planner to all (new) newsletter subscribers. This is a one-time promotion, because the planner normally costs $9.99 USD in my store. So if you don't have it yet, make sure to download it here.

Weekly Planner "Plastic-Free Through The Year"

The offer ends on Sunday, then the planner will cost 9.99 again. Hurry up!

So, without further ado, let's dive into this month's update. From raising the next generation of environmentalists to planning an eco-conscious vacation, this month has been one to remember.

---
Natural Zero Waste Products Made From Coconut, Bamboo Or Wood
Seas & Straws and Jungle Culture have teamed up to offer you some amazing all-natural and untreated products that are bound to grab attention at any outdoor get-together.
Jungle Culture is a small company based in the UK that works with farmers and craftsmen in Vietnam to make unique and environmentally friendly products that benefit the small communities involved in their creation. They make sure that their products are sourced and crafted in an ethical manner, using only natural materials like coconut shells, bamboo stalks, and reclaimed wood that are free of harmful chemicals.
You'll love these amazing bowls, cups, straws, cutlery sets, and candles that provide a natural and sustainable way to enjoy your meals.
Check them out now.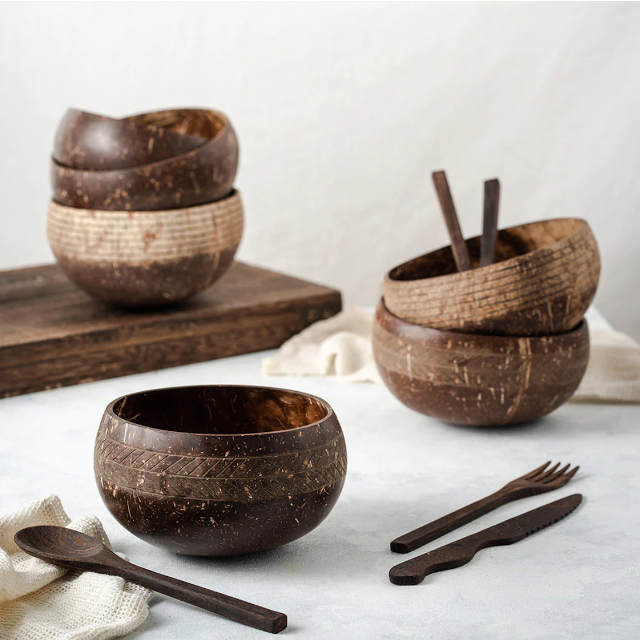 ---
How To Organize A Plastic-Free Easter Egg Hunt
Easter is a great time for both kids and parents - the little ones get to eat loads of chocolate, do fun Easter Bunny activities, and hang out with their family, while grown-ups get to take some extra time off work and enjoy spending time with their loved ones.
Easter is also known for all the plastic that gets used - from overly-packaged chocolate eggs to plastic decorations, it seems like plastic is everywhere. And don't forget about plastic baskets, toys, and disposable eggs! It's crazy to think that just the packaging for Easter eggs alone creates over 8,000 tons of waste every year.
But don't worry, there are plenty of ways to have an eco-friendly Easter, like doing a plastic-free Easter egg hunt.
I gave you some ideas here.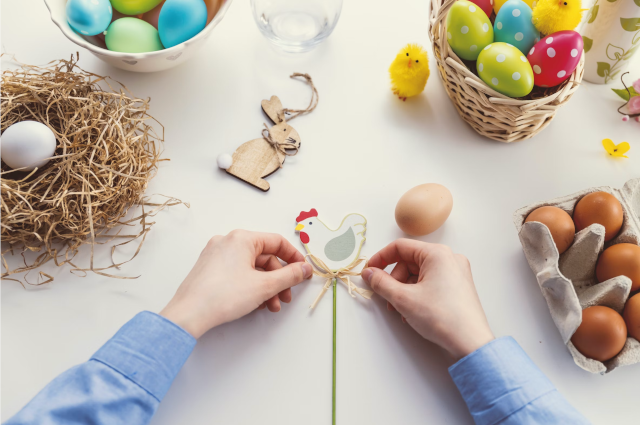 ---
The History Of Ocean Pollution
The ocean has always been seen as a huge, boundless body of water that's full of mysteries in its depths and peacefulness on its surface. But today, the ocean is far from this idealized image. It's actually facing serious pollution problems that come from human activities.
Let's take a look into the past and present of ocean pollution, starting from its earliest days.

---
Rising Tides of Ocean Threats: Action Needed to protect Our Blue Planet
The oceans play a crucial role in regulating our planet's climate and maintaining biodiversity, but they also face a range of threats, from pollution to overfishing. In this post, we take a closer look at the 7 biggest threats facing our blue planet today and what we can do about them.
Read on here.

---


"No water, no life. No blue, no green."
- Dr. Sylvia Earle -
---
I'd love to hear from you!
Comments? Feedback? Ideas about topics I should write about? I'd love to hear from you. Just reply to this newsletter and tell me what you think!
If you like this newsletter, please do a friend and me a big favor and "pay it forward."
If a friend DID forward this to you and if you like what you read, please subscribe by visiting my website: www.seasandstraws.com
Thank you and see you next month!