In the issue: reduce plastic consumption, England's single-use plastic ban, zero-waste Halloween costumes, go green for Halloween

Hi!
Welcome to the latest edition of Spotlight!
As November begins, we are just two months away from the end of 2023. Although the year has once again passed far too quickly, our commitment to a sustainable and environmentally sound future has not faltered. With one blog post per week, we continue to help inform our readers about the dangers of plastic pollution and encourage healthier, more sustainable living and working.
As part of our ongoing commitment to environmental stewardship, I have again selected a number of informative blog posts for this newsletter that highlight our shared responsibility. These posts not only provide valuable information, but also serve as a call to action, reminding us that we all have the power to make a difference and preserve the planet we love. Enjoy reading - and let me know what you think!


WE MUST REDUCE PLASTIC CONSUMPTION NOW BEFORE IT'S TOO LATE (PART 2/2)
It has become increasingly evident that our actions have severe consequences on the environment. It is a fact that our daily choices can have a significant impact on the planet's health. Hence, one of the most crucial decisions we need to make is to reduce our plastic consumption. This is more than a personal choice, it's a global issue that requires urgent attention.
In this blog post, we will explore the ways in which reducing plastic consumption can impact our daily lives, local communities, environment, and businesses.
Read more on this: Reduce Plastic Consumption, Part 2

---
ENGLAND IS SETTING A GLOBAL STANDARD WITH ITS SINGLE-USE PLASTIC BAN
On October 1, 2023, England took a significant leap towards sustainable living and environmental conservation by implementing a comprehensive ban on single-use plastic plates, cutlery, and certain types of polystyrene cups and containers. This measure was a crucial step towards addressing the plastic pollution crisis, which has been wreaking havoc on our environment for decades.
In this blog post we will explore the single-use plastic ban, its implications, and the impact it has on local communities and the world.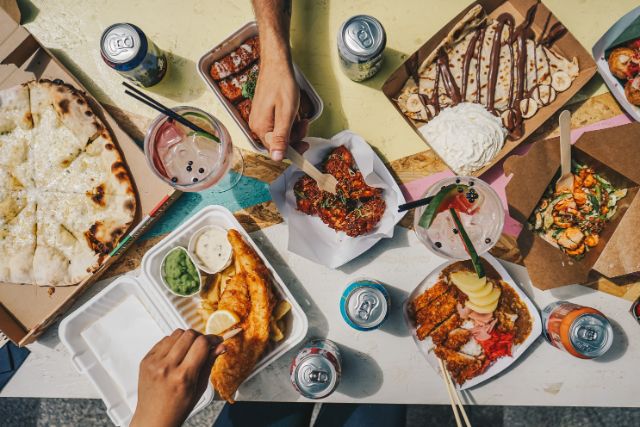 ---
SIMPLE (AND QUICK!) ZERO-WASTE HALLOWEEN COSTUME IDEAS FOR 2023
As Halloween draws closer, it's a perfect opportunity to unleash our creativity and get ready for some spooky fun. Halloween is a time for imaginative costumes and celebrations, but it's also a season that generates a lot of waste. However, I have some good news – Halloween can still be enjoyable while also being eco-friendly.
To help you out, I have prepared a guide on how to create Halloween costumes that are not only stylish but also have a minimal environmental impact.
Read more here:
Zero Waste Halloween Costume Ideas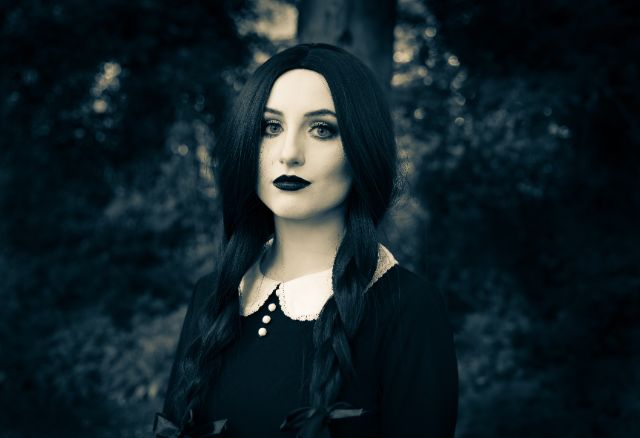 ---
GO GREEN FOR HALLOWEEN
With all the plastic decorations, disposable costumes, and candy wrappers, Halloween contributes a lot of waste that ultimately ends up in landfills or polluting our oceans. It's important to recognize that this holiday, like any other, has an environmental cost.
Let's explore creative ideas and sustainable practices that can transform your Halloween experience. You'll learn ways to reduce waste, save money, and still enjoy all the eerie magic this season has to offer.
Go Green for Halloween

---
MAKE YOUR HOME HELATHY, TOXIC-FREE AND SAFE FOR YOU AND YOUR CHILDREN
In a world where plastic permeates our daily lives, it's time to confront a troubling reality: Every week we unknowingly ingest tiny plastic particles worth a credit card, and even more disturbing, children harbor up to ten times more microplastics in their bodies than adults.
These ubiquitous plastics incessantly release harmful chemicals and toxins into the air we breathe, the water we drink, and the food we eat. Some chemicals are known to disrupt the body's hormonal system and lead to various health problems.
If you want to protect yourself and your family from the harmful effects of plastic, you've come to the right place. As your personal guide, I can help you embark on a life-changing journey to a plastic- and toxin-free, healthier and more sustainable lifestyle. With my expertise, you can create a safe, natural living space that is free from the harmful effects of plastic.
Book a coffee chat with me here:
Coffee Chat With Jana

---
FOR HOTELS
As a hotel owner, you may face the challenge of providing the best possible experience for your guests while also being environmentally responsible. It can be tough to figure out how to enhance your guests' experience without compromising your commitment to sustainability. However, by taking steps to eliminate plastic usage, you can meet the market demands and also appeal to the new wave of eco-conscious guests who value your dedication to environmental responsibility.
If you're ready to embrace a plastic-free approach, I'm here to assist you. As an accredited consultant for the Oceanic Global Blue Standard, I can guide you in setting objectives, creating a strategy, and implementing cost-efficient solutions tailored to your hotel.
I hope you are ready because this is the makeover your guests want to see. By going plastic-free, you not only meet market demands but also draw in a new wave of eco-conscious guests who appreciate your commitment to environmental responsibility.
Book your consultation here:
Coffee Chat With Jana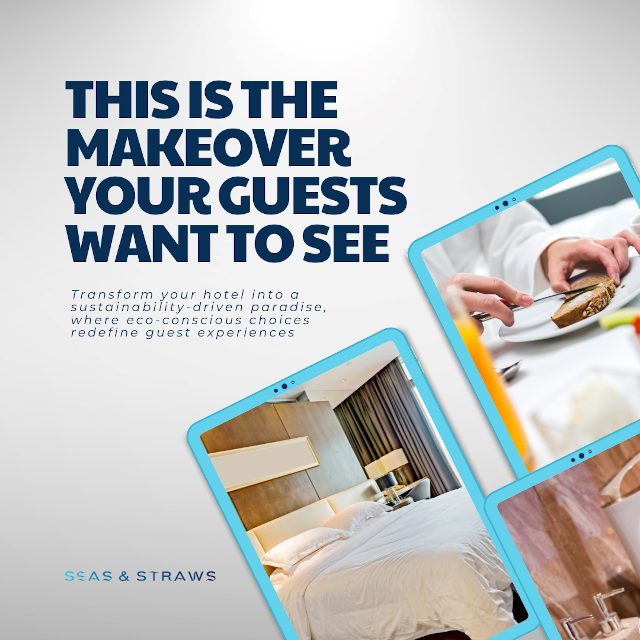 ---


"What humans do over the next 50 years will determine the fate of all life on the planet."
- David Attenborough -
---
I'd love to hear from you!
Your feedback fuels our passion! We want to hear from you – share your thoughts, ideas, and topics you'd like us to explore by replying to this email.
If you enjoy this newsletter, "pay it forward" by sharing it with friends. Let's spread the love for the ocean!
If a friend DID forward this to you and if you like what you read, please subscribe by visiting my website: www.seasandstraws.com
Thanks for being part of Seas and Straws. See you next month!