In the issue: Toxins in face masks, Make your own lotion bar

Hi,
how are you today?
This newsletter was planned to be positive.
I swear it was! But then, the wearing of medical masks or FF2 /N95 /KN95 masks suddenly became mandatory in Germany which led me to change my plan and issue a warning instead: These masks are chock full of chemical toxins!
Apart from the usual petrochemical ingredients that you find in every plastic item, masks also contain formaldehyde, ethylene, quarternium-15 (acts as a formaldehyde releaser) and dibromodicyanobutane.
As the name suggests, this compound consists of bromine, cyanide, and butane, all of which are listed as poisonous and highly toxic in the National Library of Medicine. The heat and moisture of respiration also releases the extremely toxic gases hydrogen cyanide and nitrogen oxide. Also included are adhesives, aniline and cobalt.
All these substances are acutely toxic and can cause allergic toxicity and even lung tissue poisoning. A study in the journal Cancer Discovery concluded that wearing masks can lead to advanced lung cancer.
And because the masks are made of plastic, every time you breathe in, the fabric releases microfibers, which can travel to the lungs and lodge there.


What can you do if you have to wear them?
When I see how many people now wear these masks and throw them into the environment after use, I get really anxious. These things are so dangerous, they should be classified as toxic hazardous waste.
If it is or becomes mandatory in your country, do NOT wear them in direct contact with your skin and your breathing organs. Keep them away from children.
I have a self-made, reusable cotton mask with 2 layers and, because I have to, I put a surgical mask inside. So every time someone asks, I can show them that I comply with the rules while trying to protect myself (at least a bit) from the harmful chemicals.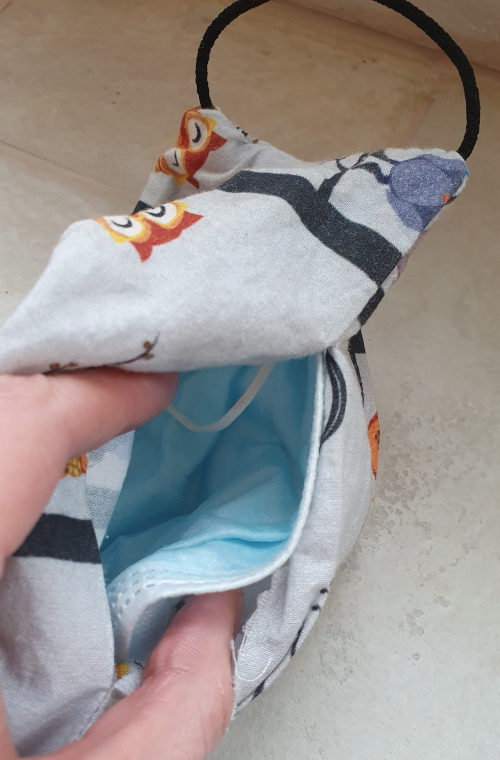 References:
Dr. Cass Ingram (see further references at the bottom)
Cancer Discovery Study
---
Make your own solid lotion bar
Now something positive: Have you ever tried solid shampoo, conditioner, soap, body lotion, and facial cleanser bars? I have them all and I'll never switch back, because these bars have done what no liquid product could: it's calmed down my hyper-sensitive skin.
It takes a little trial and error until you find the right brand (or brands). Pay attention that the ingredient list is as short as possible and comprises only natural ingredients. My bars are all free of sulfate, palm oil, parabens, mineral oil, formaldehyde, phthalates and petroleum.
Want to make your own bar soap? That's easier than you think. I've started making my own solid lotion bar and I love it! My skin feels super soft and healthy and I determine which ingredients I use.
Here's my recipe (well, not mine, I found it on Instagram and tweaked it a little). Have fun. :-)

Lotion bar recipe
You need: 1/4 cup beeswax (or candelilla wax for a vegan version), 1/4 cup shea butter (I use a rose-scented one), 2 tbsp coconut oil, 1/4 cup argan oil or almond oil, 30 drops essential oil (rose)

Heat the shea butter, wax, and coconut oil in a double boiler until liquid
Add the argan or almond oil and the essential oil, stir until well mixed
Take off the heat and quickly pour into moulds (I use a muffin tray)
Let it set in a cool place (e.g. the fridge) overnight, do not disturb it until it's set
Enjoy super soft skin and a heavenly smell :-)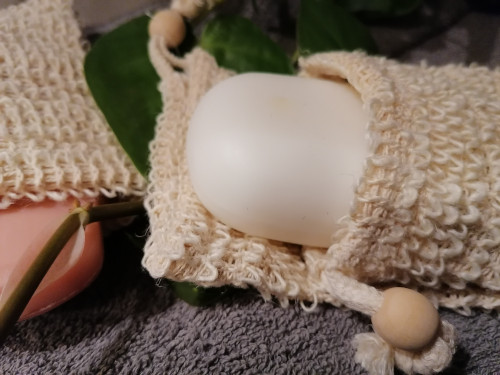 ---
I'd love to hear from you!
Comments? Feedback? Ideas about topics I should write about? I'd love to hear from you. Just reply to this newsletter and tell me what you think!
If you like this newsletter, please do a friend and me a big favor and "pay it forward."
If a friend DID forward this to you and if you like what you read, please subscribe by visiting my website: www.seasandstraws.com
Thank you and see you next month!