In the issue: Eco-Friendly Ways to Keep Your Move as Green as Possible, Take Action and Make a Difference- want to get involved? Check out these fantastic organisation!

Hi, or maybe I should say ¡Hola!

You know how much I love to share the good news with you. I am sorry for missing last month's newsletter, but I have a good excuse. Some of you already know that I love traveling and that my greatest love is water and beaches. This is why I left Europe, and I am writing to you, my Lovelies, from the Caribbean. More precisely, from the island of Bocas del Toro Province, Panama.The coast of Latin America has long been on my destinations list. And that's where I am now.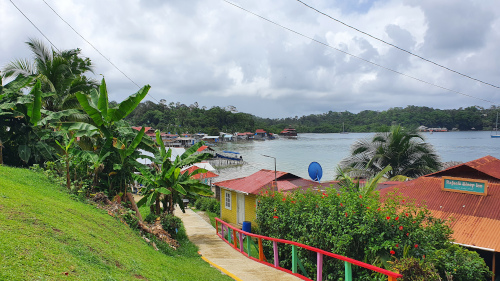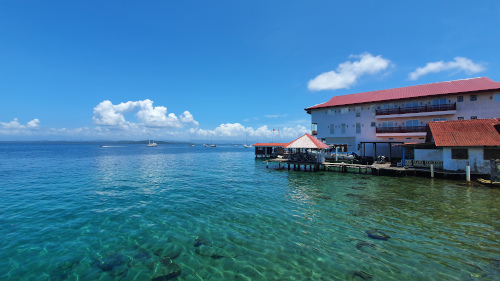 Moving continents is a big thing, as you know, so I came up with some good advice on moving as green as possible.

Eco-Friendly Ways to Keep Your Move as Green as Possible
If you're about to make a big move like me, you cannot do it just in one week. It needs lots of planning. You need to figure out how to get rid of the furniture and stuff you don't want and at the same time make sure you don't do any harm to the environment. I experienced that firsthand, and here I come with a few things you should think through and about.

Donate!
Furniture, in particular, gets thrown out at record-high levels. The EPA reports it makes up some 9.8 million tons of landfill waste. Moving is the perfect time to get rid of everything!! But instead of junking up our landfills try donating these goods to charities or people in need.

Recycle, Recycle, and Recycle
Recycling isn't just about plastic bottles and cardboard boxes. There is much more. It is worth finding the nearest depot centre and recycling all household goods, e.g. batteries, electronics and appliances. You can also read again rule number one - donate!

Pack wisely
After the first two steps, you probably keep only your essentials because it is impossible to take with you more than you need. Besides, you don't want any plastic in your new home, do you?

Eco-Cleaning
There are some things our grandparents definitely got right, like how to clean your home without harmful chemicals. Vinegar and baking soda are environmentally friendly, and they will do! Leaving your old home clean is the right move!

New Home - New you
Every move is like getting a fresh do-over. Try to use this relocation as a chance to make a new commitment to be greener and consume less. Less is more!

Last but not least
I was sure that the place I picked would help me with my plastic-free lifestyle and allow me to make a more significant impact. My first step in Panama was to find a community and organizations where I could get involved and play my part. Because the most important thing is not to just pay money and think this will solve the problem, but to act.
I have already done some research, and came up with three very cool organizations where your action is more important than donations!!


Take Action and Make a Difference

---
Wasteless World
Oh, wouldn't it be wonderful if the world did not have to experience these tragedies related to the excessive amount of garbage? Unfortunately, our planet is drowning in waste. Several tons end up in the seas and oceans, poisoning and killing sea animals. This is a fact, but it is also true that together we can change the future! The belief that others have done something will not lead to any difference.
Wasteless World is the local organization here in Bocas. They are doing amazing things like regular cleanups on the beach and under water, organizing trivia nights to raise awareness among the locals, and collecting money in order to build a recycling plant!
So register at Wasteless World and the people involved will let you know when and where you can make a change. And it is not about the money but your engagement!

Ocean Conservancy
There are more ways to make a difference to our Mother Earth than just asking for a donation or liking posts and sharing content on Facebook. Ocean Conservancy is an organisation that loves the ocean and believes in the community because only if working together we can improve the stage of our beaches and ocean marine life and fight for a sustainable ocean.
This organisation is focused on addressing some of the greatest threats facing our ocean. It aims to connect people, science and politics to promote innovative solutions. People in the government should know how many of us are concerned and want a better future for the next generation. Check out the amazing actions at Ocean Conservancy Action Center

Surfrider Foundation
If you want to be more involved and stay active, join the Surfrider Foundation. The Surfrider Foundation is dedicated to the protection and enjoyment of the world's ocean, waves and beaches, for all people, through a powerful activist network. They know that incredible people like you can make the change. Action is the word we need here, and high waves.
So, become a volunteer and be the lifeblood of the Surfrider Foundation. Join the network and help tackle the issues that face our ocean, waves and beaches. Enter your information at Surfrider Foundation Volunteer , and they'll connect you with the nearest Chapter or Club in your community.
As you can see, there are many ways you can help and get engaged. How great is that?

---

As you can see, there are many ways you can help and get engaged. Pick your favorite!

Pssst!!! Just one more thing
You can imagine how excited I am about living in Panama. Soon I will share with you some more facts and news on my blog. So please stay alert!!
I will appreciate it if you share my Facebook and Instagram profile with your friends. Your support is very important to me, and without you guys, nothing will change. I will keep doing my work and hope to see you at the beach one day so we can make a difference together!

---

I am delighted you managed to stay with me to the end! I really appreciate that!
Well, I should finish here!Let me quote Margaret Mead as a final word in this month's newsletter.


"Never doubt that a small group of thoughtful, committed citizens can change the world; indeed, it is the only thing that ever has."




---
I'd love to hear from you!
Comments? Feedback? Ideas about topics I should write about? I'd love to hear from you. Just reply to this newsletter and tell me what you think!
If you like this newsletter, please do a friend and me a big favor and "pay it forward."
If a friend DID forward this to you and if you like what you read, please subscribe by visiting my website: www.seasandstraws.com
Thank you and see you next month!